A man in Wisconsin was arrested twice in the same day after he illegally brought a handgun into the state Capitol, was placed into custody for doing so, posted bail, then returned hours later with an assault rifle, a spokesperson for the state said Thursday. During both arrests, he was demanding to see Democratic Gov. Tony Evers.
Wisconsin Department of Administration spokesperson Tatyana Warrick said a shirtless man, who was not identified, initially entered the Capitol building in Madison around 2 p.m. Wednesday, with a holstered handgun and approached the governor's office on the first floor of the Capitol. Gov. Evers was not in the building at the time.
The man was arrested for openly carrying a firearm in the Capitol, which is against the law, and was taken into custody, Warrick said. Wisconsin uniquely allows weapons to be brought into the Capitol if they are concealed and the person is holding a valid permit. Warrick clarified the man's weapon was neither concealed nor did he have a concealed carry permit.
The man was booked into the Dane County Jail, posted bail and returned to the Capitol shortly before 9 p.m. with an assault-style rifle, when he was arrested again, Warrick said. The spokesperson clarified the building is closed to the public at 6 p.m. 
DEMOCRAT WISCONSIN LAWMAKER ANNOUNCES BID TO UNSEAT REP. VAN ORDEN
The Madison Police Department told The Associated Press Thursday that the suspect was taken into protective custody and the hospital. 
The Wisconsin State Capitol has no metal detectors and is open to the public daily from 8 a.m. to 6 p.m.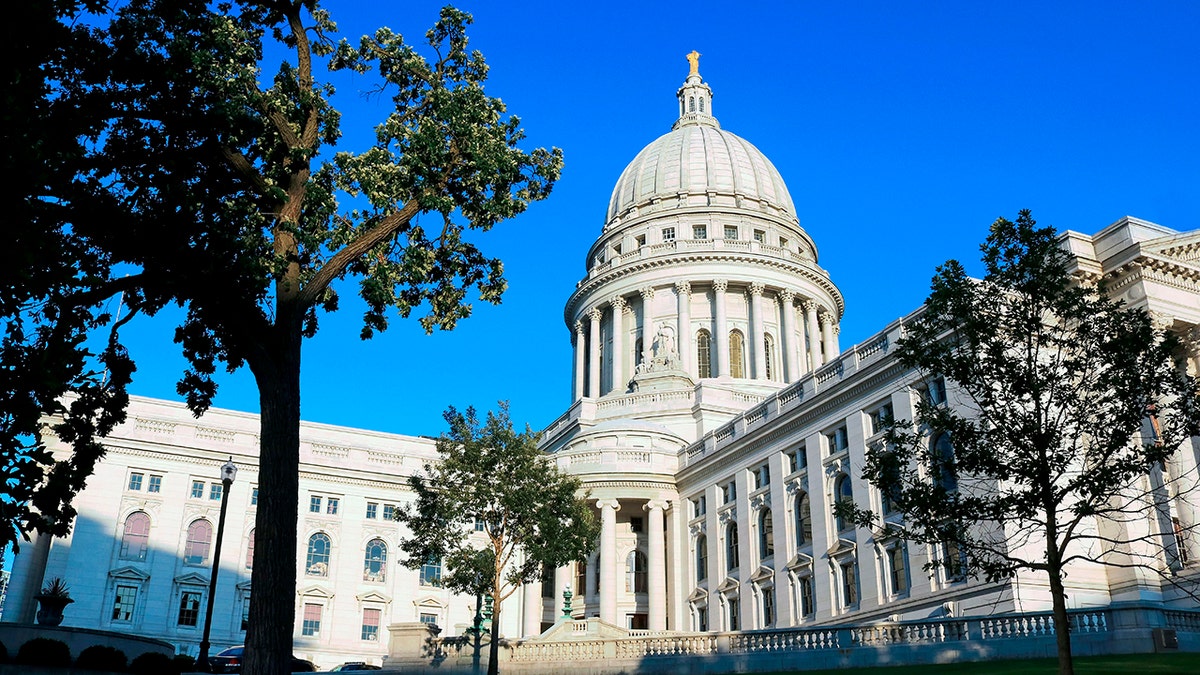 A Capitol police officer sits at a desk outside a suite of rooms that includes the governor's office, conference room and offices for the attorney general.
WISCONSIN CONGRESSMAN PUTS UP POSTERS ON CAPITOL HILL LOOKING FOR 'MISSING' F-35
Warrick said there would be no immediate changes to security in the Capitol or for the governor were planned. 
Fox News Digitial reached out to the Madison police as well as the governor's office for comment, but a response was not immediately received. The governor's office typically does not respond to questions about security.
It is not immediately known why the individual was seeking the governor.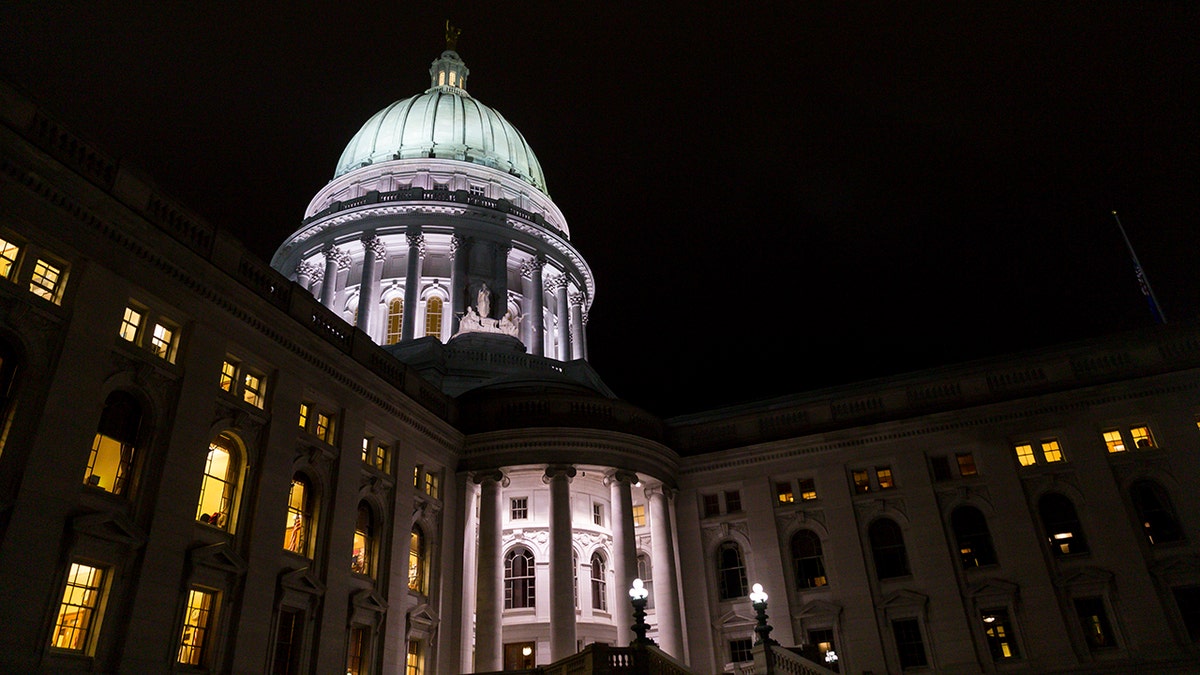 Gov. Evers was included on a hit list belonging to a gunman suspected of fatally shooting a retired county judge at his Wisconsin home in 2022. 
CLICK HERE TO GET THE FOX NEWS APP
Others on that list included Senate Minority Leader Mitch McConnell and Michigan Gov. Gretchen Whitmer, who was the target of a kidnapping plot in 2020. 
The Associated Press contributed to this report.