Surveillance video shows a group of thieves ransacking a local Philadelphia pharmacy while armed with axes and hammers during a wild night of looting across the City of Brotherly Love.
The Philadelphia Police Department Northwest Detective Division released footage from September 26 in an attempt to identify suspects who are wanted by police for looting commercial properties. 
The group of alleged thieves stole "all medication" from a local mom-and-pop pharmacy, police said. Law enforcement said that estimated damages and theft are $150,000.
Police say that the group of looters ransacked Fairmount Pharmacy in Philadelphia, Pennsylvania at 10:50 p.m. Authorities say that the group, who were armed with hammers and axes, broke into the property by smashing the front window and door. 
LAWYER FOR LOOTER KNOWN AS 'MEATBALL' CLAIMS CRITICISM AGAINST LIVE-STREAMER IS RACIST
Surveillance footage captures the moment the large group of thieves gains entry into the gated pharmacy and begin pocketing medication in their sweatshirt pockets.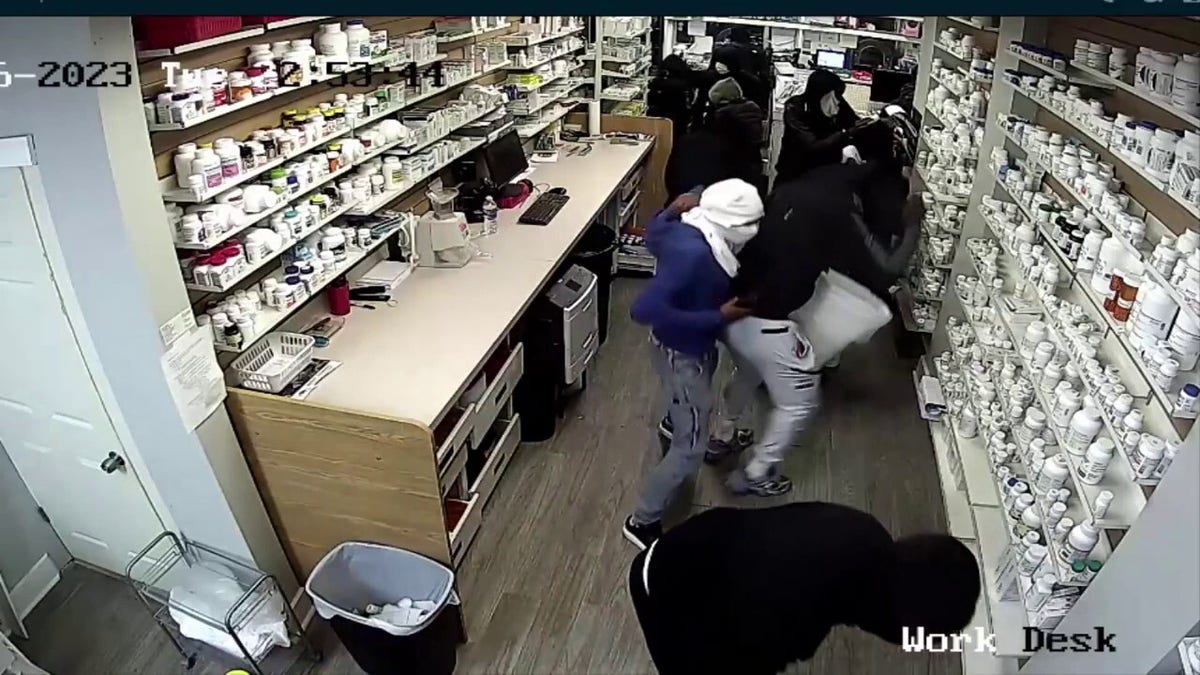 Fairmount Pharmacy owner, Gerald Volgraf, said that the thieves were only in his store for "under two minutes" but managed to do a "tremendous amount of damage."
The group also stole about $68 from the register along with prepackaged prescriptions inside the pharmacy.
Volgraf said that he was first notified about the robbery from his tenants, who lives directly above the pharmacy. 
"About 3 o'clock this morning, I actually got a phone call from our tenants in the apartments above the pharmacy," Volgraf told FOX 29. "When I got down here, the gates were ripped off, the store was mess, there was a ton of debris, a ton of damage. There were medications missing."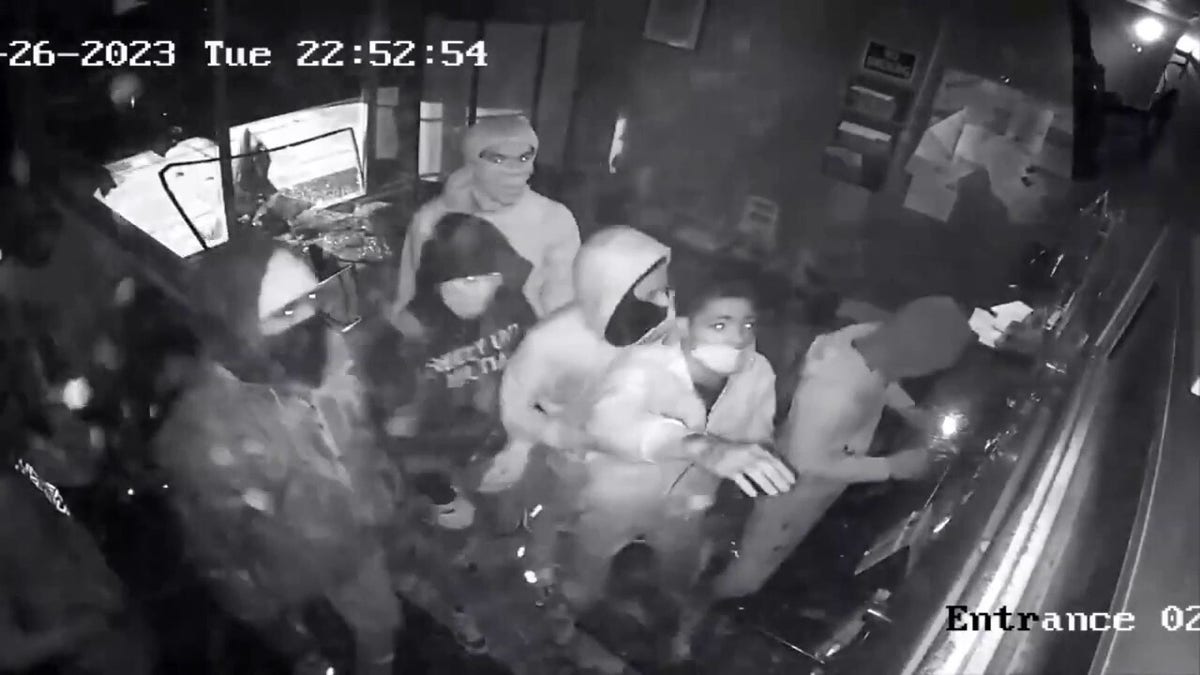 The small business owner said that the theft was a setback, but not the end.
PHILADELPHIA MOTORCYCLIST CHARGED AFTER ALLEGEDLY KICKING IN WINDSHIELD, WAVING GUN AT DRIVER IN VIOLENT VIDEO
"We opened at 9 o'clock this morning, and we'll be open 9 o'clock tomorrow," Volgraf told FOX 29. "We won't allow someone to do something like this that's gonna break our spirit and break our commitment to the community."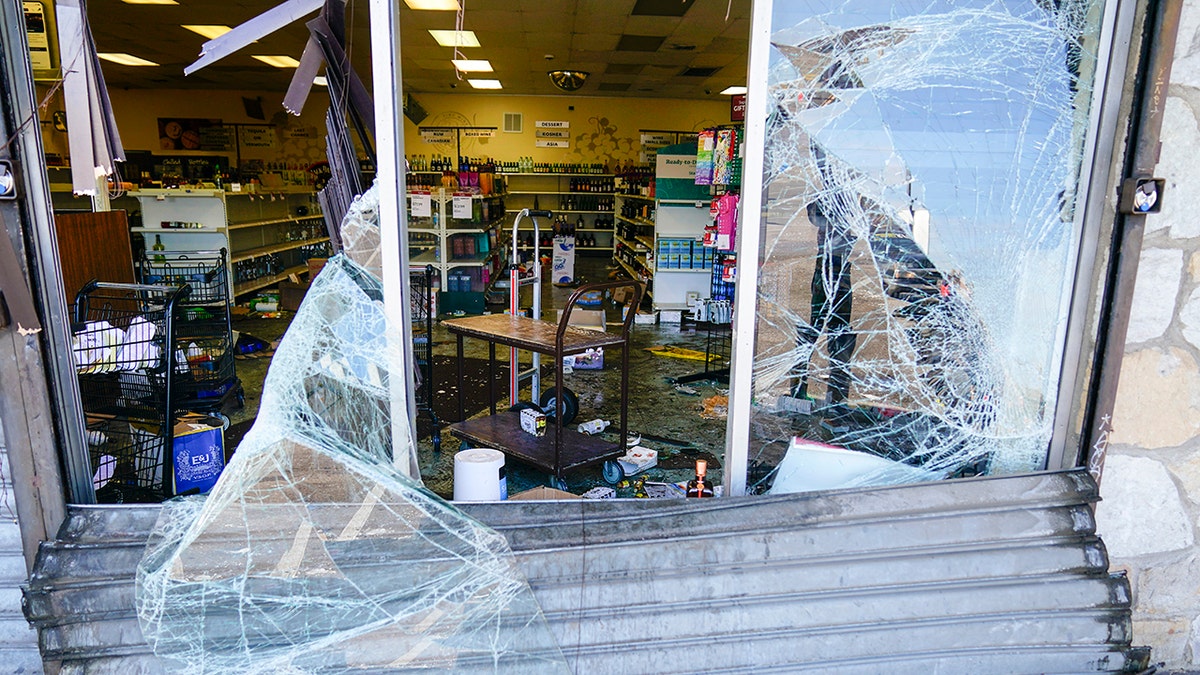 The footage of the pharmacy looting comes weeks after Philadelphia was faced with dual nights of looting across the city on September 26 through 27.
Photos of the destructive wake show a sporting goods store at a mall with mannequins and sneakers scattered about; an Apple Store and a T-Mobile store with phones and accessories toppled over; and several businesses with shattered glass windows and smashed metal door gates.
CLICK HERE TO GET THE FOX NEWS APP 
Authorities made more than 50 arrests, including one burglary suspect who was out on bail for a major murder case from last year.