A former Connecticut state worker's meltdown was caught on police surveillance video of a distraught woman repeatedly banging her handgun on the protective glass at a police department before shooting multiple rounds directly at the glass.
According to a press release from the Office of Inspector General, 51-year-old Suzanne Laprise walked into a Bristol Police Department office at about 11:30 p.m. on October 5 carrying a handgun.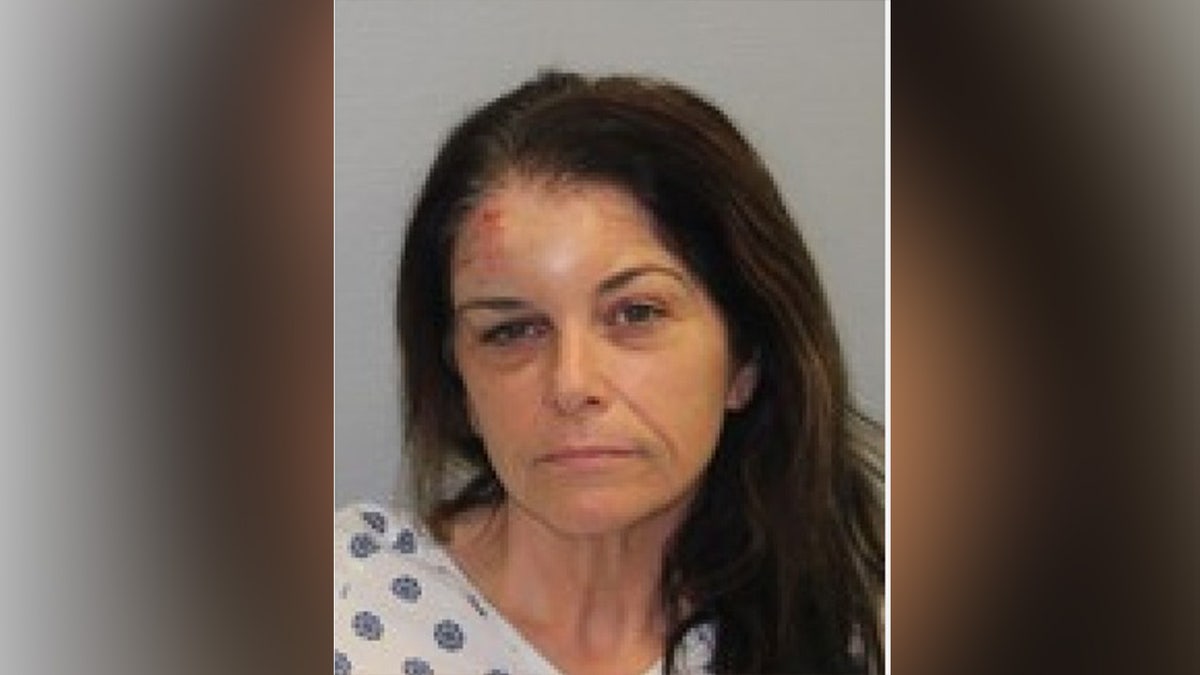 Security video footage captured Laprise making her way to the empty front desk and knocking on the front desk windows with her hand before repeatedly banging the gun on the glass. 
WATCH: PHILADELPHIA LOOTERS BREAK INTO, RANSACK LOCALLY OWNED PHARMACY WITH AXES, HAMMERS, STEAL MEDICATION
As the woman continues knocking on the glass, she turns and fires multiple rounds. Police said the bullets "did not penetrate the bullet-resistant glass."
She is also seen firing a round into the police station ceiling.
In additional body camera footage, officers are seen assessing the situation with police saying that they had "open dialogue" with Laprise before moving in.
Despite attempting to talk with Laprise, she continued to fire additional rounds in the direction of the officers. Officer Spencer Boisvert fired two shots in her direction but no one was hit, police said.
SHOOTING INSIDE CONNECTICUT POLICE STATION LEADS TO ARREST OF WOMAN ACCUSED OF FIRING AT OFFICERS
The video shows multiple officers rushing towards Laprise when she sets the gun down. Officers "deployed an electronic defense weapon" before taking her into custody, police said.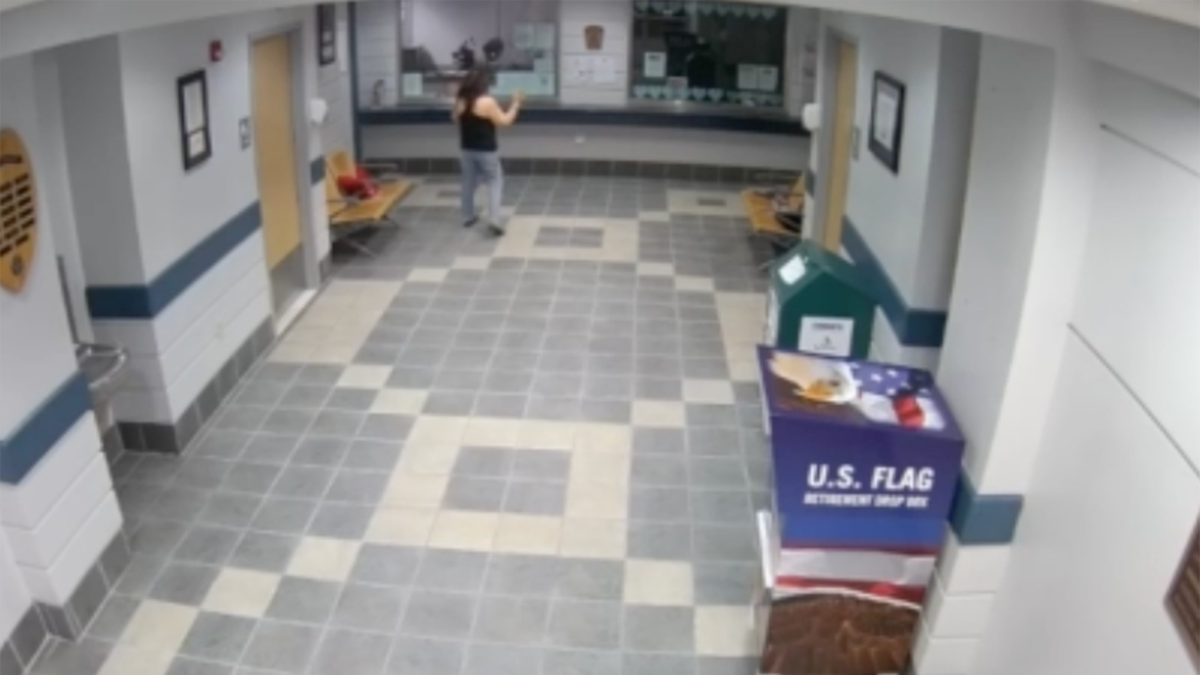 Police said that Laprise was taken to Bristol Hospital for evaluation. 
Laprise was charged with Criminal Attempt/Murder with Special Circumstance, Illegal Discharge of Firearm, Illegal carry of firearms under the influence of drug/alcohol, Criminal use of Weapon, Violation of Pistol Permit Requirements, Illegal Possession of Large Capacity Magazine, Criminal Mischief 1st Degree, Reckless Endangerment 1st Degree and Breach of Peace 2nd Degree.
CLICK HERE TO GET THE FOX NEWS APP 
She is being held on a $3,000,000.00 bond and was arraigned at New Britain Superior Court on October 6.