A former violent crimes detective and father of two posted videos to social media over the weekend showing a group of men allegedly trying to enter his home in the middle of the night.
The group was apparently involved in a string of incidents at the victim's Mesa, Arizona, home on Sept. 2, the victim identified only as John told FOX 10 Phoenix.
The first time, the group used eggs to vandalize John's car parked in his driveway. The second time, video captured the four masked men attempting to get into John's home, but they fled after hearing some loud banging sounds.
"Four young males between probably 18 and 20, something like that. Three of them were lining up next to the door. One of them was coming up to the door," John told FOX 10. "I'm a retired violent crimes detective. That's a textbook home invasion. They beat on the door, they get you to answer it, and they overpower you, then they're in the house."
ARIZONA MOTHER WHO PLEADED GUILTY TO MURDER, CHILD ABUSE SCHEDULED TO BE SENTENCED
In a video posted to TikTok, John tells his followers that he retrieved his shotgun and fired at the home invaders to scare them off. It worked, temporarily.
ARIZONA 10-YEAR-OLD CAUGHT SPEEDING IN CAR AS FATHER SAT IN THE PASSENGER SEAT: POLICE
The group came back a third time, a few minutes after John fired his shotgun, but again fled the scene, he says in the TikTok video.
"It's just not making any sense. What kind of dumba– does something like this and then comes back when they know you're ready?" John says.
John went on to share his belief that the invaders may be a group of bullies who had been targeting his 20-year-old son, Jake, online.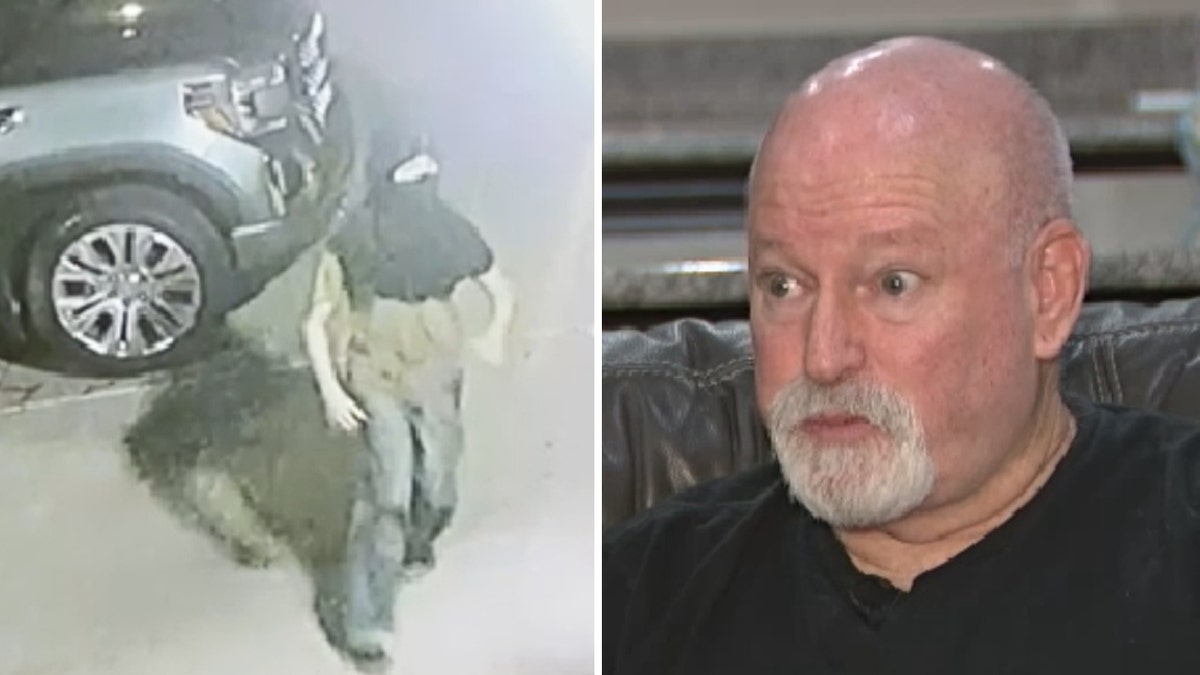 "He said, 'Oh, I know who those guys are," John said of his son in the TikTok video. "I said, 'Who are they?' And he said they were some guys who had bullied him online because he has autism and he's Latino, and it had been going on for quite a while. And while they were doing all of this, he tricked him into giving them our address."
ALLEGED HUMAN SMUGGLER IN ARIZONA ARRESTED AFTER ROLLOVER CRASH, ILLEGAL IMMIGRANTS EJECTED: SHERIFF
Mesa Police Department Det. Brandi George told FOX 10 the victim called police once at 3:08 a.m., reporting two masked men banging on his door and then leaving in a vehicle. At 3:19 a.m., the same victim called police again, reporting three men banging on his front door. 
CLICK HERE TO GET THE FOX NEWS APP
"Officers arrived and did not locate the people or vehicle; however, the reporting party gave officers his home surveillance video of the incident," George said.