Evacuating Americans from Gaza amid Israel and Hamas' war has been more challenging than most recent civilian rescue missions, according to a special operations veteran helping stranded U.S. citizens leave the region.
"Quite frankly, we had an easier time getting people out of Afghanistan than we do out of Gaza," said Alex Plitsas, a board member for the Special Operations Association of America.
The D.C.-based veteran group has been working to help Americans leave the Middle East, including a Massachusetts family that was able to leave Gaza on Thursday. 
'SURROGATES' FOR HAMAS: UNIVERSITY REGENT SLAMS 'APPALLING' LETTER FROM ETHNIC STUDIES FACULTY
U.S. Secretary of State Antony Blinken this week told a Senate committee that around 1,000 Americans and their family members remained trapped in Gaza and were requesting to leave as the Israel-Hamas war rages on. The State Department confirmed a total of 79 U.S. citizens and family members had left Gaza through the Rafah crossing in Egypt on Wednesday and Thursday.
Evacuating civilians has been difficult since Hamas launched its Oct. 7 attack on Israel. State Department officials in October blamed Hamas for disrupting the departure of foreign nationals from the Gaza Strip. But a lawyer for one stranded family said a senior State Department official told him in emails that the failure to secure diplomatic agreements between Israel, Egypt and the terrorist group was to blame.
"You have Egypt, you have Hamas, and you have Israel all having discussions about the gate," Plitsas said. "I think Hamas wants things in return for the gate opening, as does Egypt. So everybody has their own wants and desires associated with the ability to get people out of there because they know Western states want citizens out."
VETERAN ON HELPING AMERICANS STRANDED IN GAZA:
WATCH MORE FOX NEWS DIGITAL ORIGINALS HERE
"I certainly do not envy our government negotiators. They did a fantastic job and had a very, very difficult task in front of them," Plitsas added.
SOAA has assisted with evacuating U.S. citizens in both Afghanistan and Ukraine.
In Afghanistan, Plitsas said rescue organizations only had the Taliban to deal with and that Taliban members in 2021 were trying to earn the "goodwill" of Western nations by reopening the Kabul airport and allowing civilians to leave.
"Whereas in Gaza, due to the security situation, it's completely sealed off," he said. SOAA's volunteers are not allowed into Gaza and have only been able to help Americans remotely and once they cross the border. "This was a self-evacuation. They had to get themselves to the gate in many cases."
'PROBABLY CAN'T FIND ISRAEL ON A MAP': AMERICANS RESPOND TO ANTISEMITISM ON COLLEGES CAMPUSES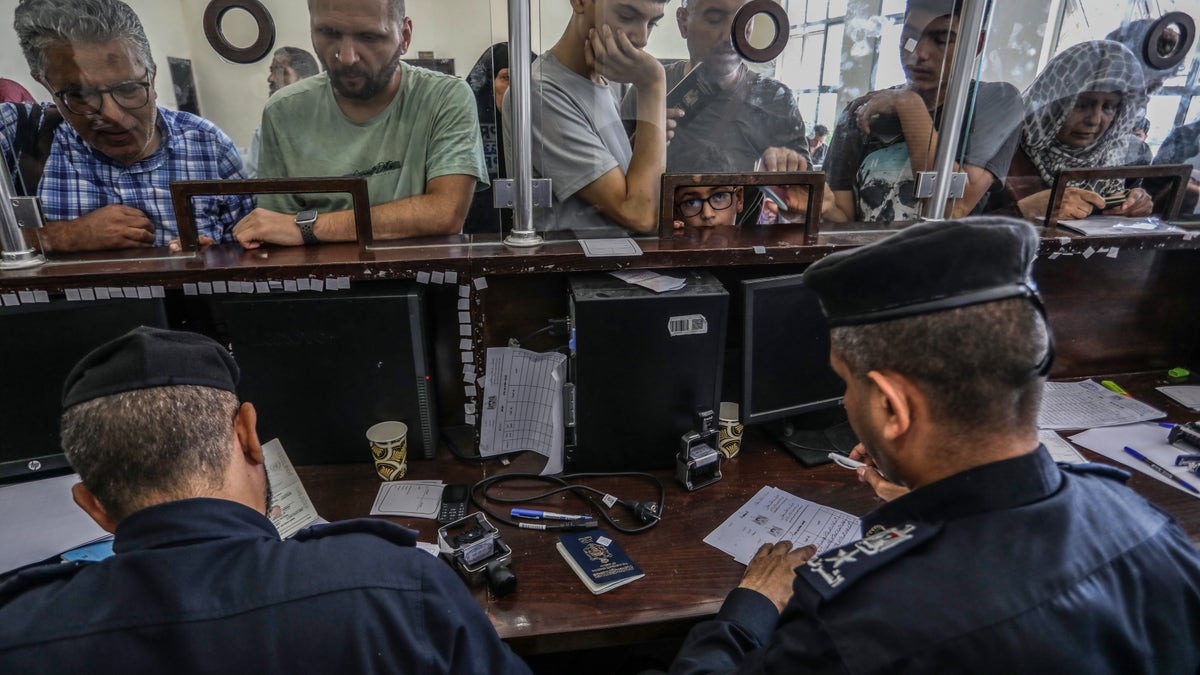 As more Americans have been able to leave Gaza, Plitsas said volunteers are feeling optimistic, but keeping their eyes on the longterm.
"I don't think everybody's gonna feel great until all the civilians are off the battlefield and quite frankly, till this, you know, the conflict is resolved and the situation returns to a state of normalcy," he said.
CLICK HERE TO GET THE FOX NEWS APP
"The situation is still precarious, and it's a regional powder keg," he added.
To hear more from Plitsas, click here.
Ramiro Vargas contributed to the accompanying video.