Engineers in China "irreparably" damaged the Great Wall of China while trying to find a "shortcut" for their business, according to local reports. 
"Excavators were used to excavate the original gap of the ancient Great Wall into a large gap, so that the excavator could pass through the gap, which caused irreversible damage to the integrity of the Ming Great Wall and the safety of cultural relics," police said in a statement.
Police in Shanzi province in China arrested a 38-year-old man and a 55-year-old woman for allegedly digging through the 32nd section of the Great Wall to speed along their construction work. Officers responded to reports on Aug. 24 that a huge gap had appeared in the wall and quickly located the pair. 
The police stressed that while they have detained the suspects, the investigation continues, The Independent reported. The suspects remain in custody pending the completion of the investigation.
DOZENS OF REPUBLICANS PROBE US AUTOMAKER FOR PARTNERSHIP WITH CCP-LINKED EV COMPANY
Pictures show that the portion of the wall – one of the sections that have a lower height and do not share the same grand towers and wide walkways as more famous parts of the structure – is completely eradicated, and a dirt road now runs through the opening.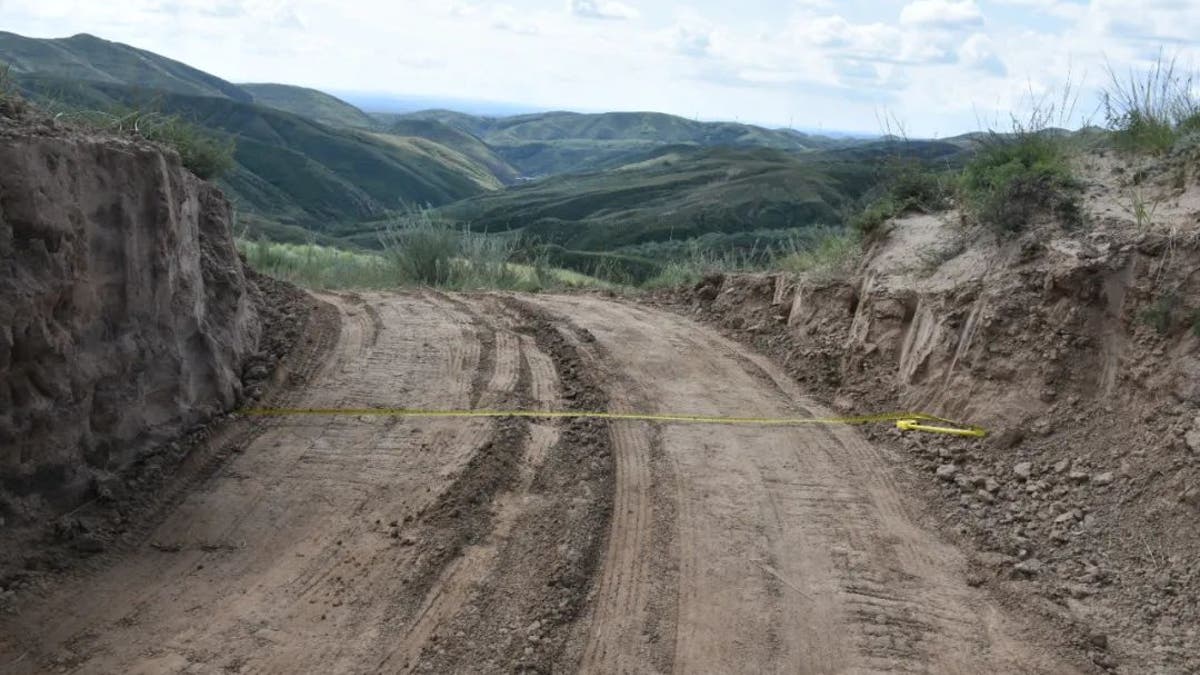 The Great Wall is registered as a UNESCO World Heritage site and receives historical and cultural protection at the provincial level, according to the BBC. The rest of the 32nd section has suffered significant natural wear and tear and a lack of proper upkeep over time. 
FBI TRACKS OVER 100 INCIDENTS OF CHINESE NATIONALS POSING AS TOURISTS TO BREACH US MILITARY SITES: REPORT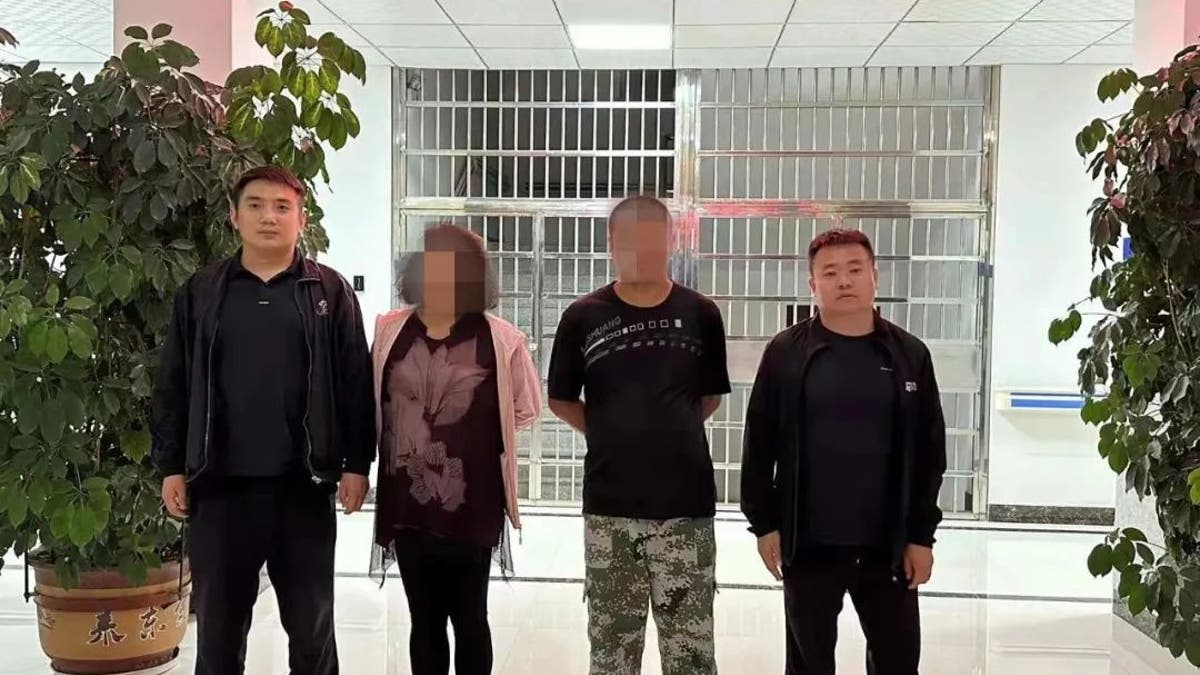 A report from Chinese outlet CGTN claimed that only about 8% of the wall constructed during the Ming Dynasty (the last dynasty to contribute to the Great Wall) remains in good condition while the rest has fallen into disrepair, with a third of the structure having completely fallen apart. 
RUSSIA LIKELY PROPOSED NORTH KOREA PARTICIPATE IN 3-WAY NAVAL EXERCISES WITH CHINA, ACCORDING TO SOUTH KOREA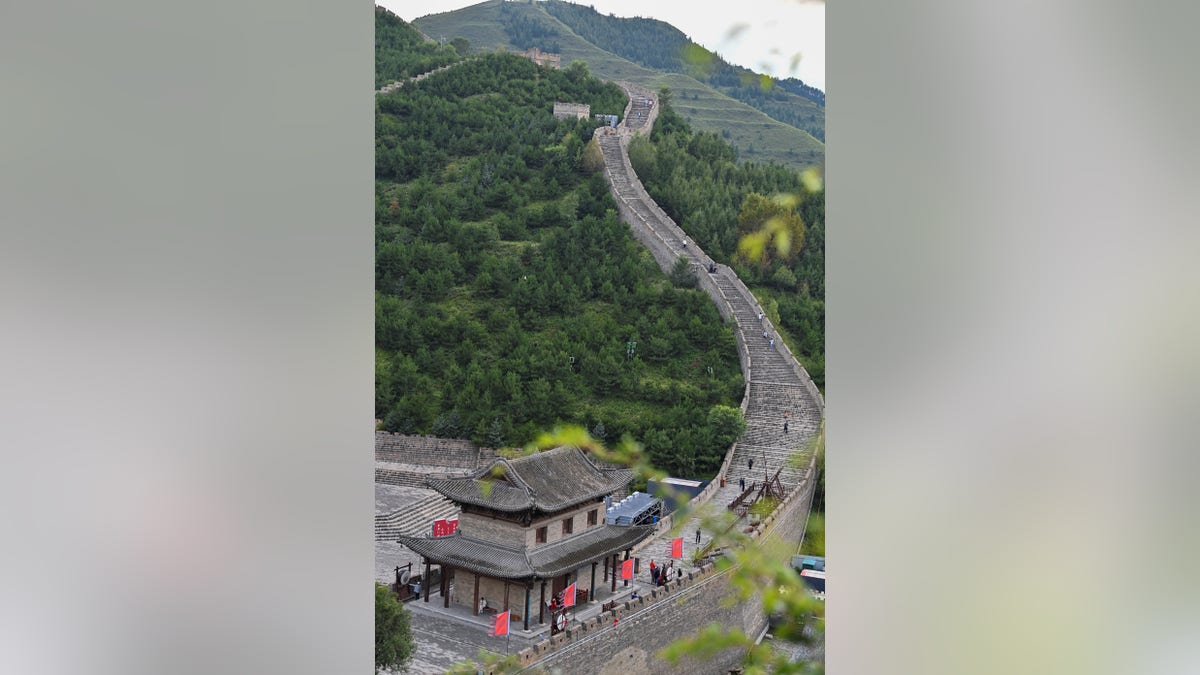 The Ming sections, built between the 14th and 17th centuries, are the most famous and generally best-preserved sections of the wall.
However, the earliest parts of the wall, built in the second century B.C., amount to little more than rammed earth walls that have eroded into vague mounds that most would not recognize as part of the Great Wall. 
CLICK HERE TO GET THE FOX NEWS APP
Local farmers and builders have even taken bricks and stones to use in their projects. Chinese authorities have made a greater show of trying to preserve culturally important sites, which has led many to believe the culprits responsible for the damage to the Great Wall may suffer severe consequences if found guilty.