Ukraine says it has foiled a fresh assassination attempt against President Volodymyr Zelenskyy and arrested a woman believed to have been acting as an informant for Russia. 
In a statement Monday, the Security Service of Ukraine (SBU) alleged the woman was trying to "establish the time and list of locations" of where Zelenskyy would be during a trip of the southern Ukrainian region of Mykolaiv, in order to help Russia carry out a "new mass airstrike" there. 
"The Security Service detained the informant of the Russian Special Services, who on the eve of a recent working trip of the President of Ukraine to the Mykolaiv region collected intelligence about the planned visit," the SBU said. 
While investigating the woman – who has not been named – Ukrainian intelligence services documented "criminal actions of the enemy assistant to obtain new data about her Russian 'curators' and the tasks received," the SBU added. 
REPUBLICAN CANDIDATE CHRIS CHRISTIE SWINGS THROUGH UKRAINE IN UNANNOUNCED VISIT 
Ukraine alleges the woman was trying to discover the "location of systems of radioelectronic resistance and ammunition warehouses of the armed forces in the area of Ochakov." 
"According to available data, the occupants planned to use this information to prepare a new mass airstrike on [the] Mykolaiv region," it also said. 
Ukraine now says the woman could face up to 12 years in prison if found guilty on charges relating to the unauthorized dissemination of information about the direction and movement of weapons ammunition in Ukraine. 
In a tweet Monday, Zelenskyy said the head of the SBU, Vasyl Malyuk, reported to him about the "struggle against traitors in Ukraine." 
GLOBAL FOOD PRICES RISE AFTER RUSSIA PULLS OUT OF WARTIME GRAIN AGREEMENT WITH UKRAINE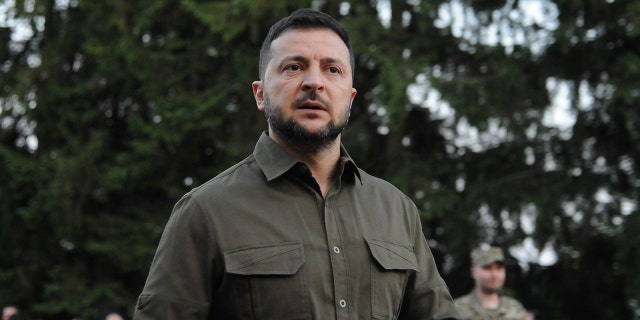 The SBU has released an image purportedly showing the woman with her face blurred out, standing next to a Ukrainian soldier. 
They said she was a resident of Ochakov and used to work at a military goods store in the area. 
It's not the first time Zelenskyy is reported to have avoided an assassination attempt. 
In the early days of the war against Russia, Zelenskyy reportedly was targeted for assassination three times. 
According to a report from Times of London last March, Zelenskyy sidestepped the attempts on his life after Russian individuals who oppose the war fed intelligence about the planned attacks to Ukrainian government officials.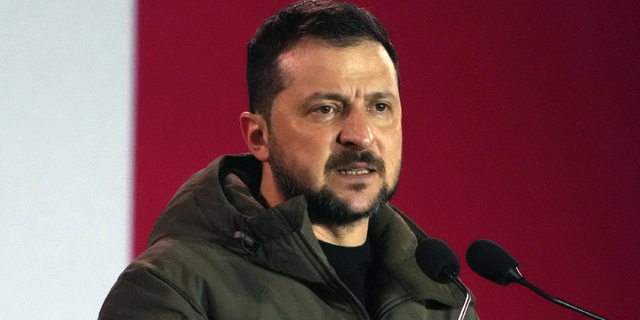 CLICK HERE TO GET THE FOX NEWS APP 
The report stated that the Wagner Group, a Russian backed paramilitary mercenary force, was behind two of the attempts.  
Fox News' Andrew Mark Miller contributed to this report.