A new U.S. Navy destroyer showed off a pirate-inspired flag on its mast when it docked in Pearl Harbor last month.
The USS Carl M. Levin, which was named after the late Michigan senator who specialized in military affairs, docked into Joint Base Pearl Harbor – Hickam on August 7. According to Military.com, the flag features the images of a pirate ship, a phoenix and a kraken. 
A Navy spokesperson told Military.com that the unique flag was designed by Damage Controlman 3rd Class Hector Mendoza. It depicts a sea monster splitting a pirate ship in half while a phoenix rises over the debris.
"When I explain to family and friends my job here in the Navy, sailing the seven seas, I enjoy the heritage and the history [whether it be fact or fiction] that comes along with the job title," Mendoza said to Military.com.
USS WASP DOCKS IN NYC FOR FLEET WEEK: INSIDE THE AMPHIBIOUS WARSHIP THAT AIDS NAVY, MARINE OPERATIONS
Levin spokesperson Ensign Anastasiya Dudaryk told Military.com that the phoenix on the flag "rises out of the destruction, symbolizing how the crew will persevere through any hardships or challenges." Mendoza explained that his goal was to design a "badass" flag for the ship.
"Between all of the battle flag ideas submitted by other sailors, I felt as if none of them really caught the attention that I knew a battle flag should," Mendoza explained. "I just wanted to design a pretty badass battle flag to display for everyone to see."
VETERANS SHARE PATRIOTISM, PRIDE AND PRODUCTIVITY WHILE ALSO PROMOTING 'MILITARY WORK ETHIC'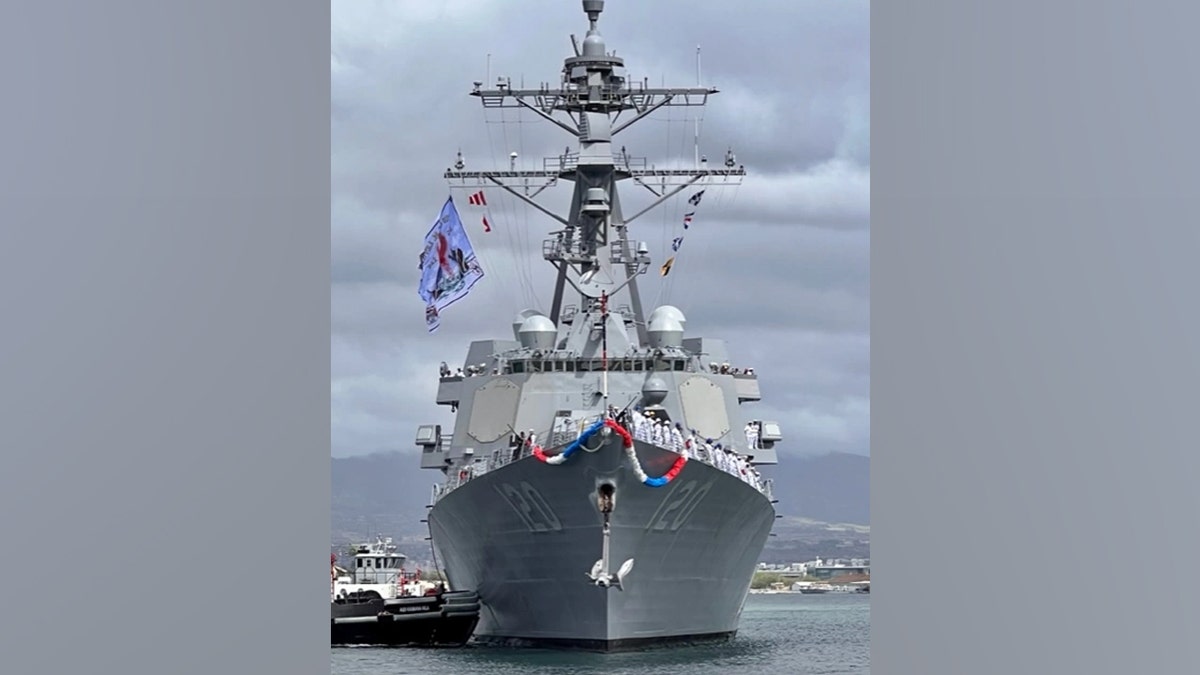 The USS Carl M. Levin was commissioned on June 24 in Baltimore. It is an Arleigh Burke-class guided-missile destroyer.
Fox News Digital reached out to the U.S. Navy, but has not heard back.