During a massive rally in Istanbul in support of Palestinians over the weekend, Turkish President Recep Tayyip Erdogan lamented the loss of the Ottoman Empire, vowing that his country must "never allow new Gazas to emerge again," a report says. 
Erdogan compared cities in Greece, Macedonia, Syria, Iraq and Gaza to ones in Turkey, saying that they were "an inseparable part of the homeland's territory," according to Abdullah Bozkurt, a journalist and director of the Nordic Research & Monitoring Network. 
"A century ago, for this nation and this country, Gaza was what Adana is," Erdogan reportedly said. 
"They separated us from all these lands that are as much a part of us as our blood, our life, and our love," he continued.  
LIVE UPDATES: ISRAEL AT WAR WITH HAMAS 
"At this magnificent gathering where we have come together to support our Palestinian brothers and sisters in Gaza, we must leave with a determination to never allow new Gazas to emerge again," Erdogan added, per a translation of his remarks by Bozkurt on X. 
Fox News Digital has reached out to the Turkish Embassy in Washington, D.C., for comment. 
Erdogan also said Saturday that Turkey plans to formally accuse Israel of committing war crimes in the Gaza Strip. 
NATO ALLY TURKEY PRAISES HAMAS AS 'FREEDOM FIGHTERS,' CONDEMNS ISRAEL AS A 'WAR CRIMINAL'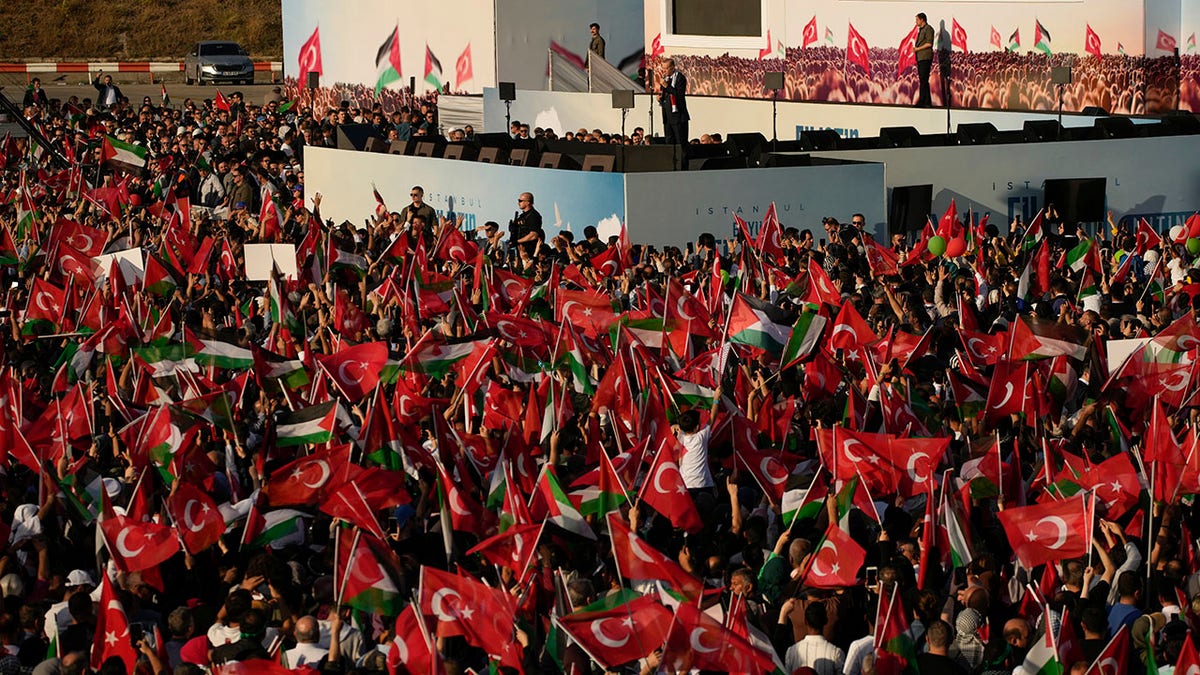 "Israel, we will proclaim you as a war criminal to the world," Erdogan said, according to The Associated Press. "We are making our preparations, and we will declare Israel to the world as a war criminal." 
In response, Israel said Saturday that it was recalling its diplomats from Turkey over the comments coming from the government in Ankara.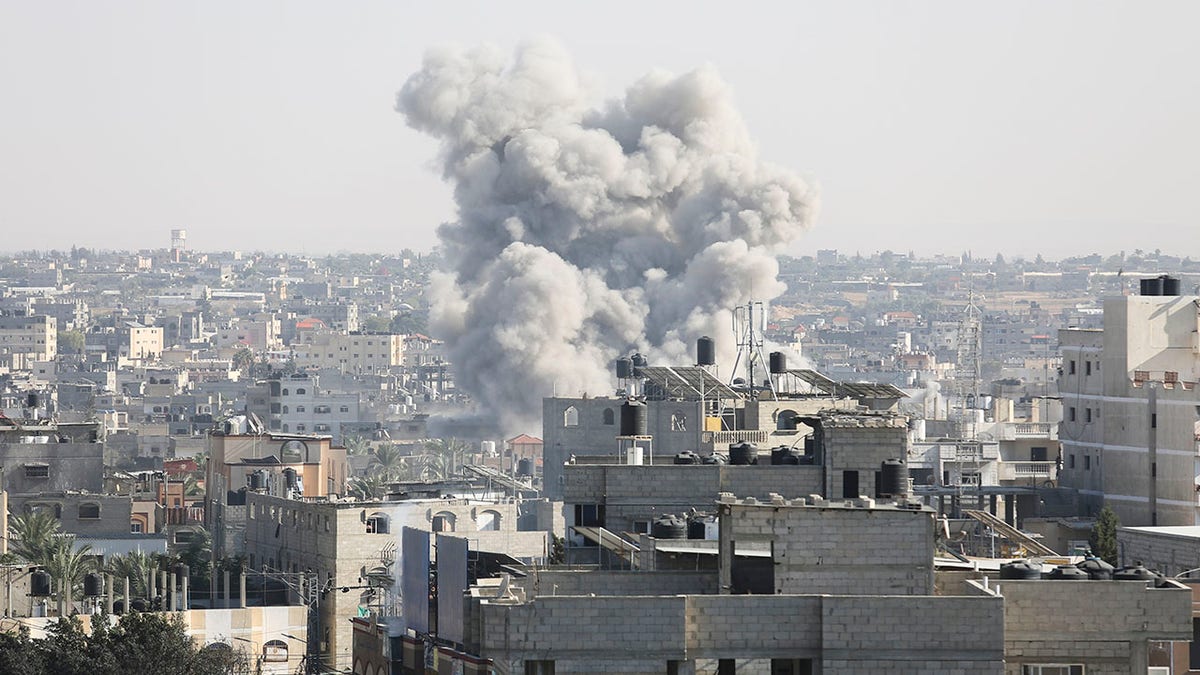 CLICK HERE TO GET THE FOX NEWS APP 
"Given the grave statements coming from Turkey, I have ordered the return of diplomatic representatives there in order to conduct a reevaluation of the relations between Israel and Turkey," Israel Foreign Minister Eli Cohen wrote on X. 
The Associated Press contributed to this report.