Texas General Land Officer construction workers in Houston have been the victims of a number of robberies in recent months, with the Land Commissioner pointing to the city's soft on crime policies. 
Texas Land Commissioner Dawn Buckingham said that the General Land Office (GLO) construction crews in Houston have been assaulted six times in recent "brazen" robberies. 
"It is unacceptable that hardworking General Land Office construction crews have been assaulted six times since July of this year in the City of Houston," Buckingham told Fox News Digital.
The Land Commissioner said that Monday a crew of workers were helping residents who were impacted by 2017's Hurricane Harvey rebuild their homes when they were robbed at gunpoint. Harvey, a category 4 hurricane, struck Texas and Louisiana, killing over 60 people and destroying over 200,000 homes and businesses.
Buckingham said that one of the suspects shot the supervisor in the hand during the assault.
DALLAS POLICE RELEASE FOOTAGE OF SHOOTOUT WITH ILLEGAL IMMIGRANT WHO FIRED INTO TRUCK, KILLING HIS ROOMMATE
"In this most recent brazen incident, a building crew — working to rebuild homes destroyed by Hurricane Harvey was robbed at gunpoint," Buckingham said. "Not only was the crew forced to hand over numerous expensive tools, but the perpetrators shot the supervisor in the hand during the altercation."
Two police reports obtained by Fox News Digital from the Houston Police Department, detail previous instances where GLO construction crews were robbed in Houston in recent months.
In one report, from Aug. 10, officers discuss the apprehension and arrest of three suspects who allegedly stole multiple Stihl chainsaws from GLO sites. 
ILLEGAL IMMIGRANT FROM PERU CHARGED WITH MURDER IN TEXAS, ENTERED US MONTHS AGO
Houston Police Department officer's pulled over a black Chevrolet Cruz, which was the suspected vehicle involved in multiple aggravated robberies, police said. Authorities arrested three individuals who were charged with Aggravated Robbery with a Deadly Weapon.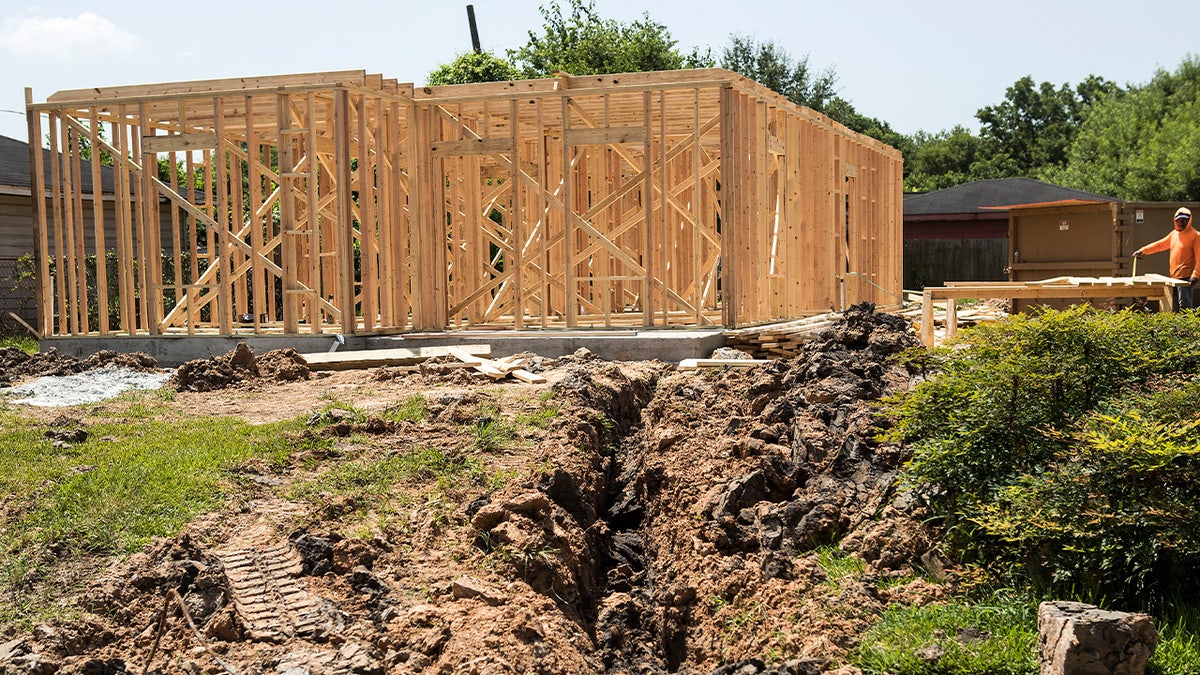 In another incident, two suspected were arrested for stealing items from a van used at a GLO site. 
In the police report, officers said that two suspects stole an Apple laptop and backpack after breaking into the organization's Ford truck.
Buckingham said that Houston's soft-on-crime policies are being fueled by Democrat leaders who have contributed to the ongoing crime wave. 
"When criminals are not held accountable for their crimes, the number of these types of dangerous instances will continue to increase," Buckingham said. "The City of Houston's soft-on-crime policies are not just endangering its residents; they are affecting the highly impactful work of the General Land Office."
Fox News' Joy Addison contributed to this report.