Visors that allow pilots to simulate dogfights while they're actually flying will give the U.S. military a "transformational" advantage, a former Air Force aviator told Fox News. 
"When you combine the power of AI with the power of augmented reality, now you are capable of creating synthetic worlds that are living, breathing, digital worlds that will think and fly and act for themselves," Dan Robinson, CEO of the military tech company Red 6, told Fox News. "Now you can put a really representative training together at scale outdoors in dynamic environments, which is a transformational value proposition for the Air Force and how we think about training."
WHAT IS ARTIFICIAL INTELLIGENCE (AI)?
When aviators wear Red 6 helmets as they soar at hundreds of miles per hour, they'll see digital bogies and friendlies with artificial intelligence capabilities. Robinson believes equipping fighter pilots with augmented reality, which overlays digital content on the real world, and AI-powered combat simulations will help them train more frequently and more effectively while facing more pertinent targets — all for less money.
"The problem we set out to solve was there was a training crisis in the U.S. and allied militaries around the world because we can't get enough training at scale against relevant threats," Robinson said. "Now we can do that synthetically."
AUGMENTED REALITY WILL CHANGE THE BATTLEFIELD: FORMER AIR FORCE PILOT
WATCH MORE FOX NEWS DIGITAL ORIGINALS HERE
The cost to train Air Force fighter pilots ranges from nearly $6 million for an F-16 aviator to over $10 million for F-22 and F-35 aviators, according to a 2019 RAND Corporation analysis. 
"When I used to fly F-22s, if I was going out to fly with my colleagues, in simple terms, 50% of us would be going up there to train and 50% of us would be flying F-22s to provide adversary training to train against," Robinson said. "That's negative training."
"The whole reason I started this company is pilots must fly," Robinson previously told Fox News. The former pilot said his company's augmented reality-powered training is a "cost-effective" way to emulate aircraft combat.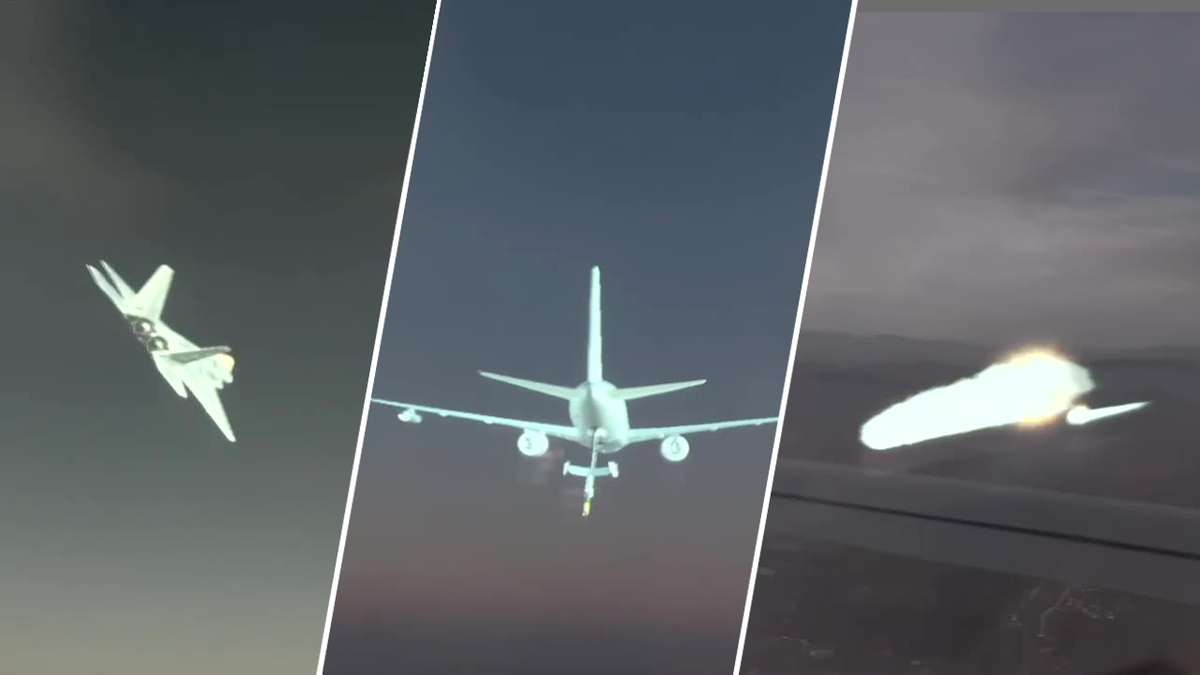 CHINA FLIES MORE THAN 150 MILITARY PLANES TOWARD TAIWAN AS ISLAND CONDEMNS MILITARY 'HARASSMENT'
Red 6 technology has been integrated into T-38 test flights at bases in California and New Mexico, the Air Force told Fox News in a statement, adding that "39 sorties have been flown to date with further demonstrations planned in 2023."
The U.S. Air Force spends over $33,000 an hour to operate an F-22 flight, $28,000 for an F-35 and $8,000 for an F-16, according to Department of Defense data. 
"I want a world in which I taxi out with my colleagues and every time we go up to fly and train, we're training to do what we would be doing for real," Robinson said. "And the adversaries are provided at scale, at frequency and at relevancy, synthetically outdoors up in the sky."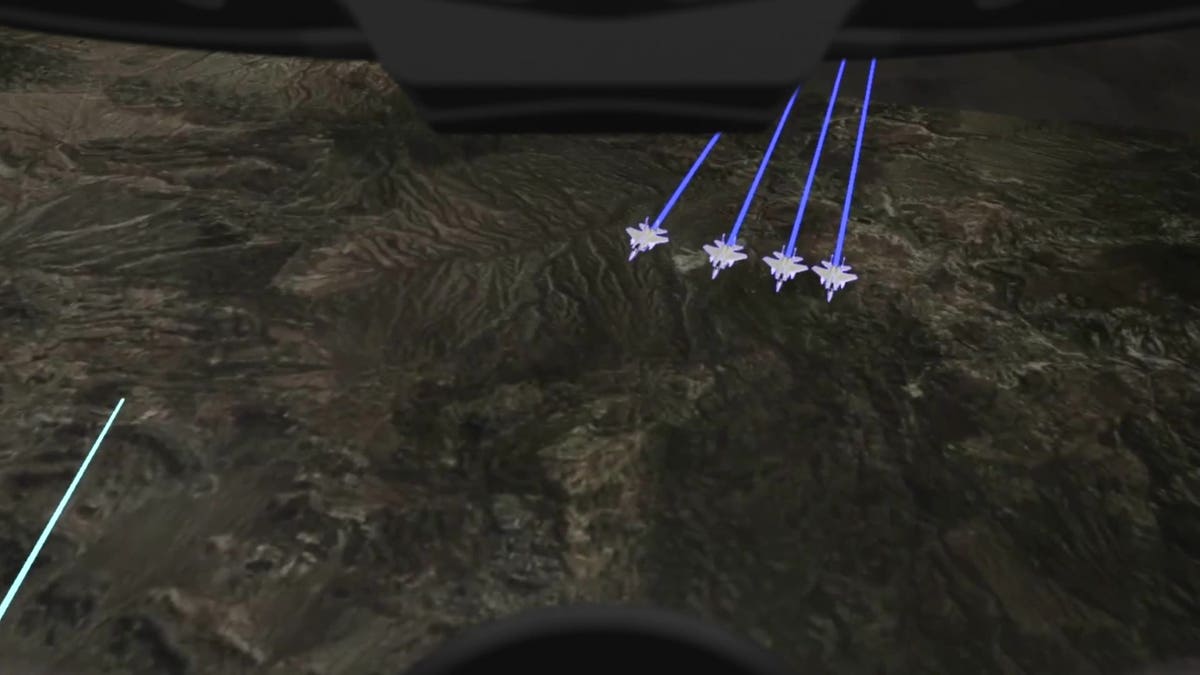 CLICK HERE TO GET THE FOX NEWS APP 
"The optical system we have inside of the latest generation of helmets now is something to behold," the former pilot told Fox News. "Some of the technical breakthroughs we've made are immense."
To watch the full interview with Robinson, click here. 
Ramiro Vargas contributed to the accompanying video.