Taiwan's defense ministry says it detected 42 Chinese military aircraft on Saturday amid Chinese drills, which Beijing says is a "stern warning" over so-called collusion with "separatists and foreign forces," which comes just days after the island's vice president made a short visit to the United States.
Taiwanese Vice President William Lai's trip to Paraguay included stops in both New York City and San Francisco, which China's Communist Party blasted, saying the island is its territory and shouldn't be conducting foreign relations.
In a tweet on X, the company formerly known as Twitter, the Taiwan Ministry of National Defense said it detected 42 Chinese military aircraft, with 26 of them crossing the median line of the Taiwan Strait.
8 Chinese military vessels were also detected.
CHINA APPEARS TO BE CONSTRUCTING AIRSTRIP ON DISPUTED SOUTH CHINA SEA ISLAND THAT IS ALSO CLAIMED BY TAIWAN
"The R.O.C. Armed Forces are closely monitoring the situation with our ISR system and have deployed CAP aircraft, naval vessels, and land-based missile systems in response," the tweet states.
In a brief statement, a spokesperson for China's Eastern Theater Command said the military exercises involved coordination between planes and vessels and their capability to seize control of sea and air spaces.
The spokesperson also said that the drill was testing the military's "actual combat capabilities." He added the drills are to serve as a warning over so-called provocations from pro-Taiwan independence forces and foreign forces.
CHINA'S STATISTICS BUREAU REJECTS DEFLATION CONCERNS AT BEIJING PRESS CONFERENCE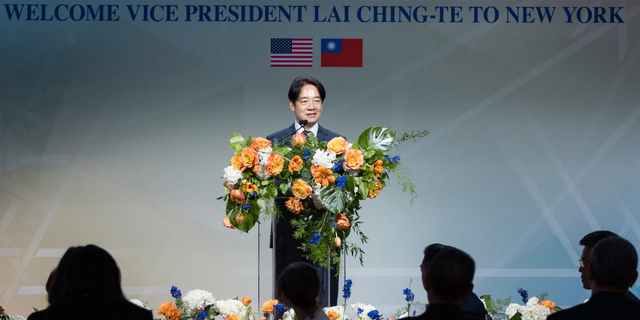 Chinese state media network CCTV reported that fighter jets and missile-equipped boats were used in the drill, which was intended to simulate the surrounding of Taiwan.
Taiwan's defense ministry blasted the drills as "irrational, provocative moves," adding that its military will stand ready amid Chinese threats, and that its forces have "the ability, determination and confidence to safeguard national security."
Xinhua, another Chinese state media outlet, quoted an unnamed official in China's Taiwan Work Office, who said that Lai's trip is collusion between Taiwan's ruling Democratic Progressive Party and the U.S., in what the officials call a "new provocative move."
CLICK HERE TO GET THE FOX NEWS APP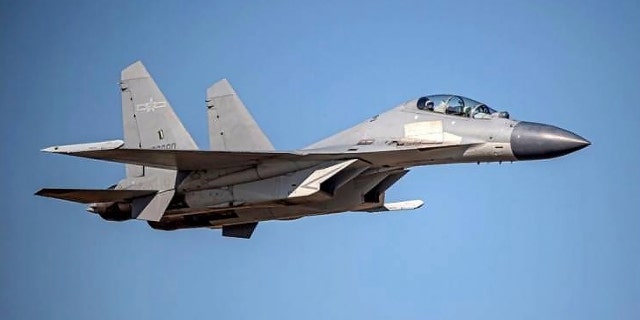 The official also told the state media outlet that Lai is a "troublemaker who will push Taiwan to the dangerous brink of war."
The Associated Press contributed to this report.