Maryland authorities are still looking for Pedro Argote, the suspect in the Oct. 19 shooting death of Washington County Circuit Court Judge Andrew Wilkinson, but they located the alleged killer's abandoned vehicle on Sunday morning.
Officials located the vehicle — a silver 2009 Mercedes GL450 with Maryland plates — in a wooded area off Bottom Road in Williamsport, Maryland, near a former tannery.
"We're gonna catch this guy. It's just a matter of time," Washington County Sheriff Brian K. Albert said during a Sunday press conference, calling the hunt for Argote, 49, "a nationwide search" involving multiple local and federal law enforcement agencies.
Albert added that the vehicle could have been in the wooded area since last week.
MARYLAND JUDGE KILLED IN 'TARGETED ATTACK' AFTER SUSPECT'S DIVORCE, CUSTODY HEARING: OFFICIALS
Wilkinson was found dead in his driveway last Thursday evening with apparent gunshot wounds. His wife and son were home at the time of his alleged killing. Wilkinson was pronounced dead at the Meritus Medical Center.
MARYLAND JUDGE FATALLY SHOT IN DRIVEWAY ISSUED JUDGMENT IN SUSPECT'S DIVORCE CASE
Authorities said there was a hearing earlier that day, during which Wilkinson awarded child custody to Eugenia Argote, whom Pedro Argote was in the process of divorcing, but Pedro was not present at the hearing. Albert called Wilkinson's killing "a targeted attack" during a press conference last week.
Erika Johnson, attorney for Eugenia Argote, said they have "no information about the tragic murder of Judge Wilkinson" and no information "about the whereabouts of Mr. Argote."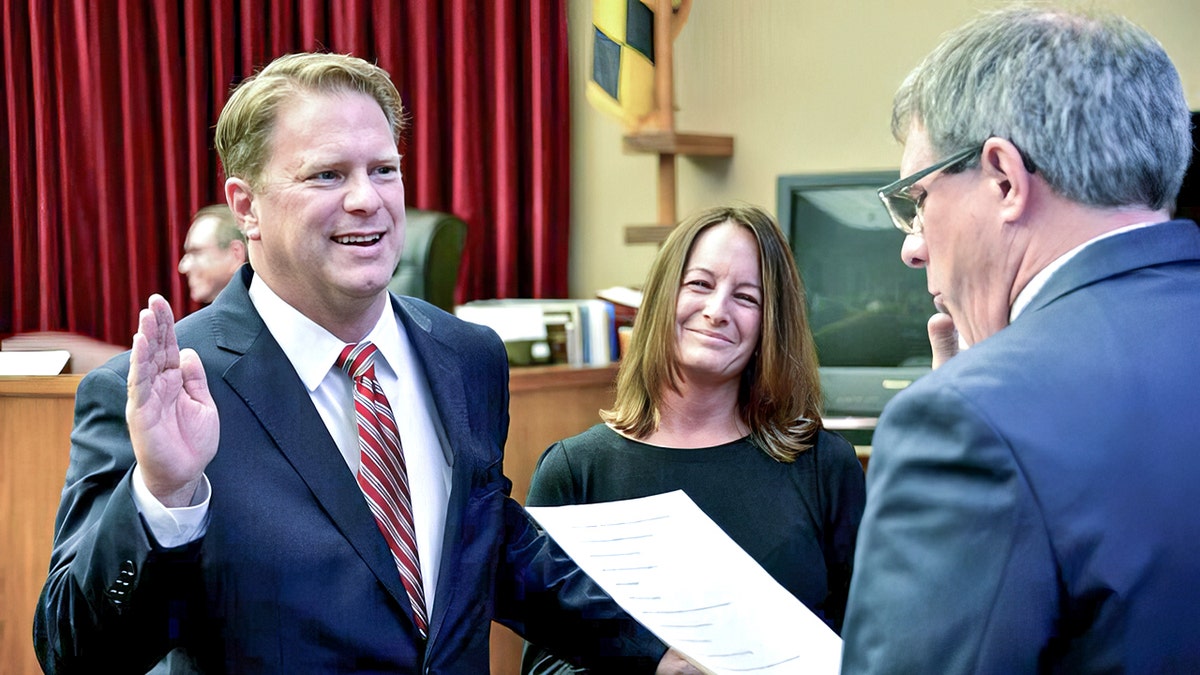 "Our hearts ache for Judge Wilkinson's family, and we are praying for them and for those searching for the suspect.," Johnson said. "Judge Wilkinson was a kind, caring, and compassionate individual. He will be truly missed. Given the ongoing nature of the investigation, we will be unable to provide further comment at this time."
FORMER WISCONSIN COUNTY JUDGE KILLED IN 'TARGETED' ATTACK ON JUDICIAL SYSTEM: REPORTS
The U.S. Marshals Service is now involved in the search for the 49-year-old suspect and is offering a $10,000 reward for information that could lead to his arrest.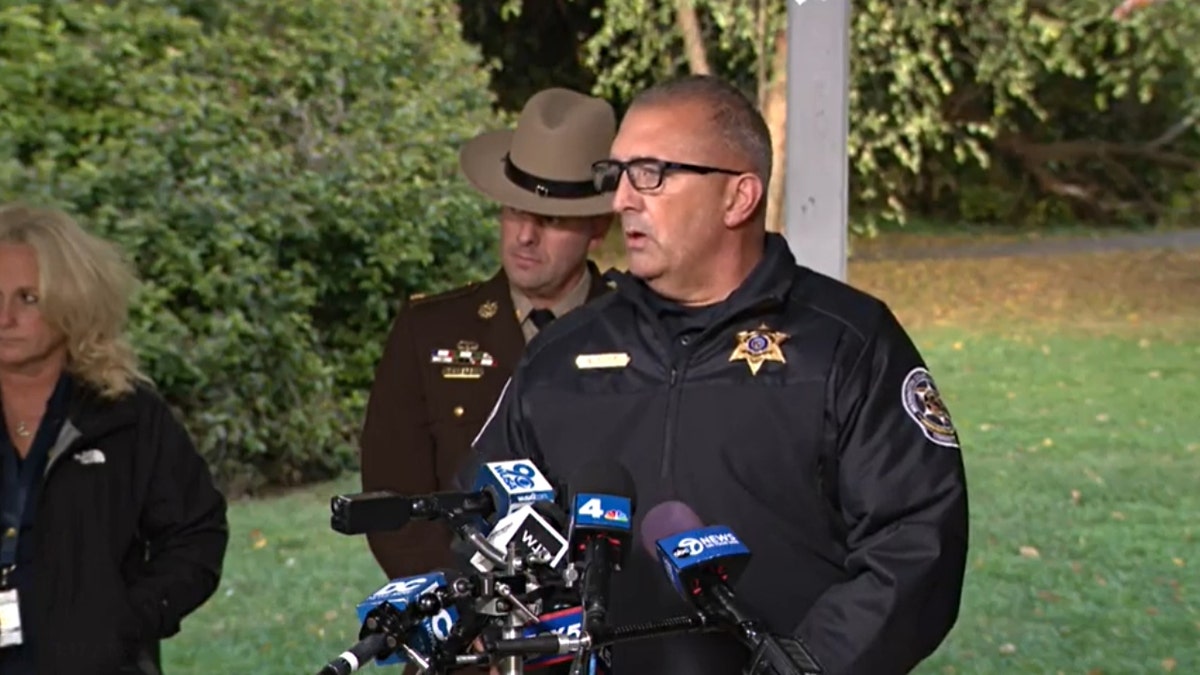 The Washington County Sheriff's Office concluded its search in the Williamsport area on Sunday afternoon and determined that "[n]o further information indicates that Argote is still in the immediate area."
Albert said during the Sunday press conference that his office is working to obtain a search warrant to check the contents of the vehicle. 
BALTIMORE FIREFIGHTER DIES AFTER BATTLING MASSIVE BLAZE THAT ENGULFED MULTIPLE HOUSES
"We want to make sure we have an iron-clad case against him when we bring him to justice," Albert said.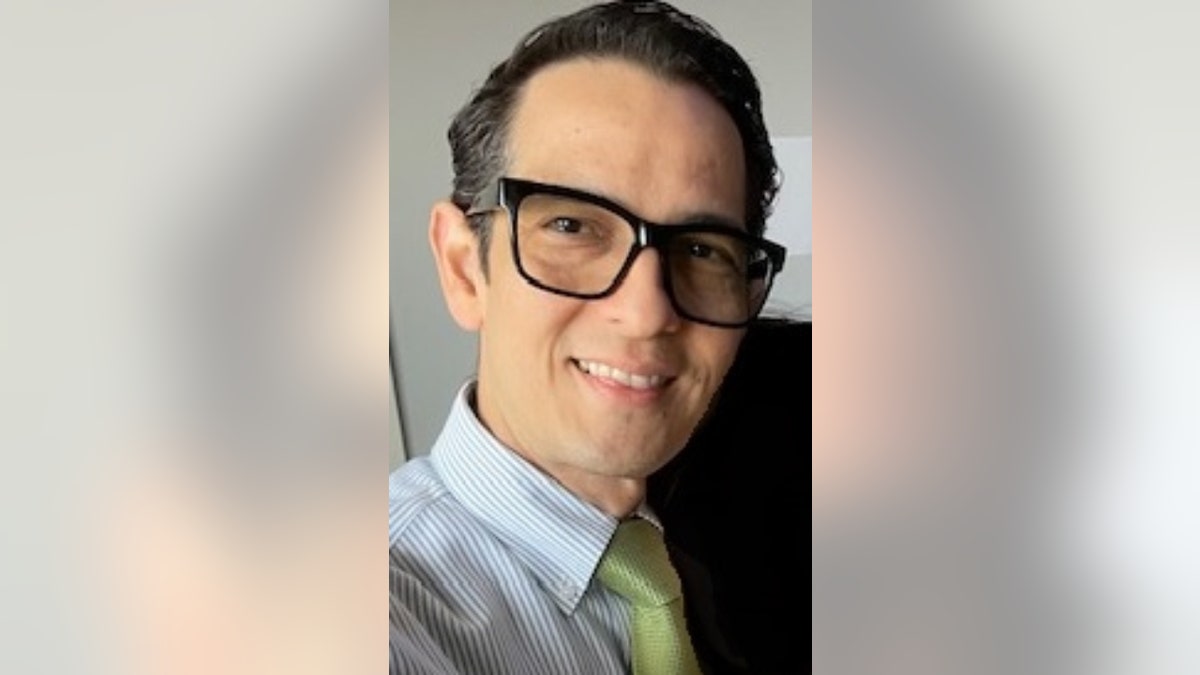 CLICK HERE FOR THE FOX NEWS APP
Argote does not have a criminal record in Washington County, but authorities have been called to his address for "verbal domestic assaults" twice within the last several years, according to Albert.
Anyone with information regarding Argote's whereabouts is urged to contact the Washington County Sheriff's Office at 240-313-2170 or the U.S. Marshals at 1-877-WANTED2.