Two homeless people who have been squatting on a sidewalk in a residential area of St. Louis for years have sparked frustration among residents, according to a media report. 
"I think they need somewhere permanent to live out the rest of their lives that's comfortable for them and comfortable for everyone else around them," St. Louis resident Steve McClanahan told Fox 2 Now. "I just think there's got to be a better place for them to be."
A man and woman, described by the local outlet as "sidewalk squatters," have been living in a makeshift shelter constructed of blankets and shopping carts in south St. Louis for at least a decade, according to city officials. 
"From what I've understood, they've been traveling a two-block radius (for) at least 15 years," McClanahan told the outlet. 
SQUATTERS TORMENT HOMEOWNERS ACROSS US WITH NO RESOLUTION IN SIGHT: 'IT'S A PROBLEM'
The couple do not speak English, and the woman is disabled, according to Fox 2 Now. Neighbors relayed they are sympathetic to the couple but take issue with the dirty conditions surrounding the makeshift tent, including odor and rodent issues. 
"You can't have people come over to visit you [during] the holidays or anything else," McClanahan said.
CHICAGO HOMEOWNER TELLS 'FOX & FRIENDS' SHE CAN'T REMOVE SQUATTER FROM HER HOUSE: 'REALLY INFURIATING'
Another St. Louis resident told the outlet: "Yeah, I feel sorry for them, but they've been there for years, and nobody's done anything about it."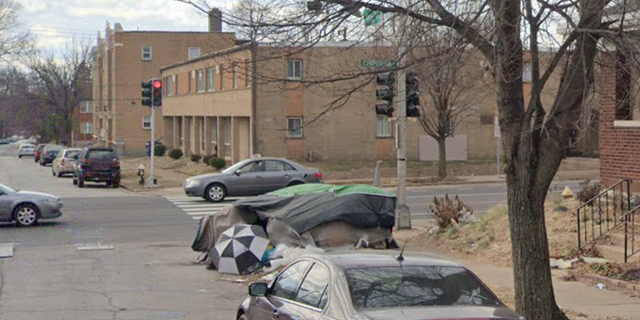 The city has previously tried to move the couple from their sidewalk dwelling to no avail, according to the outlet. The St. Louis Department of Human Services visits with the couple nearly every week and now hopes an immigrant service organization can lend a helping hand to address the couple's language barrier. 
MARYLAND HOMEBUYERS 'DISTRAUGHT' AFTER FINDING STRANGERS LIVING IN NEW HOUSE AND REFUSING TO LEAVE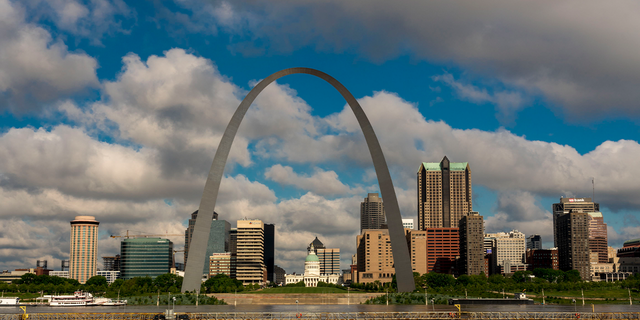 CLICK HERE TO GET THE FOX NEWS APP
"I hate to see people live like that. There's got to be some type of solution," Lucille Bardo, who owns a store across the street from the couple's tent home, told Fox 2 Now, adding she's lost customers over the couple's makeshift home.