A shirtless suspect wearing a mask in a failed smash-and-grab job in Southern California has been identified by police. 
Joshua Lee Simmons, 36, is being sought by the El Monte Police Department in connection with the Sept. 2 foiled heist at a jewelry store. He was spotted walking down a street holding an empty cardboard box and wearing a mask. 
CRIME-FIGHTING FOG HITS SHOPLIFTERS AS RETAIL THEFT SPIRALS OUT OF CONTROL
He entered Meza's Jewelry and used bear spray in the face of a man sitting outside and then rushed inside the shop. He was captured on surveillance video smashing display cases with a hammer as the store's family of co-owners race to stop him. 
During the struggle, Simmons allegedly showered the family in more bear spray. The jewelry shop owners hit him with a stick and tried wrestling him to the floor.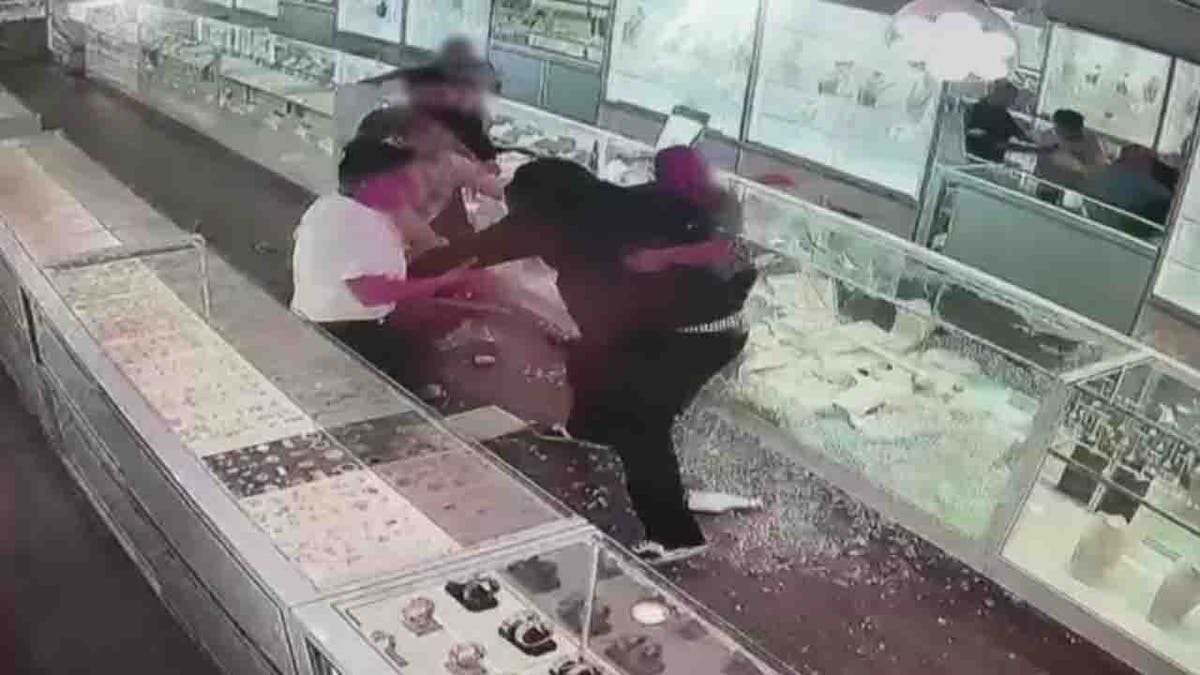 His shirt ripped off during the struggle and he fled empty-handed. No open was harmed. 
The foiled robbery is the latest in the ongoing surge of smash-and-grabs plaguing the Los Angeles area. A number of law enforcement agencies have formed a task force to investigate and prosecute the crimes.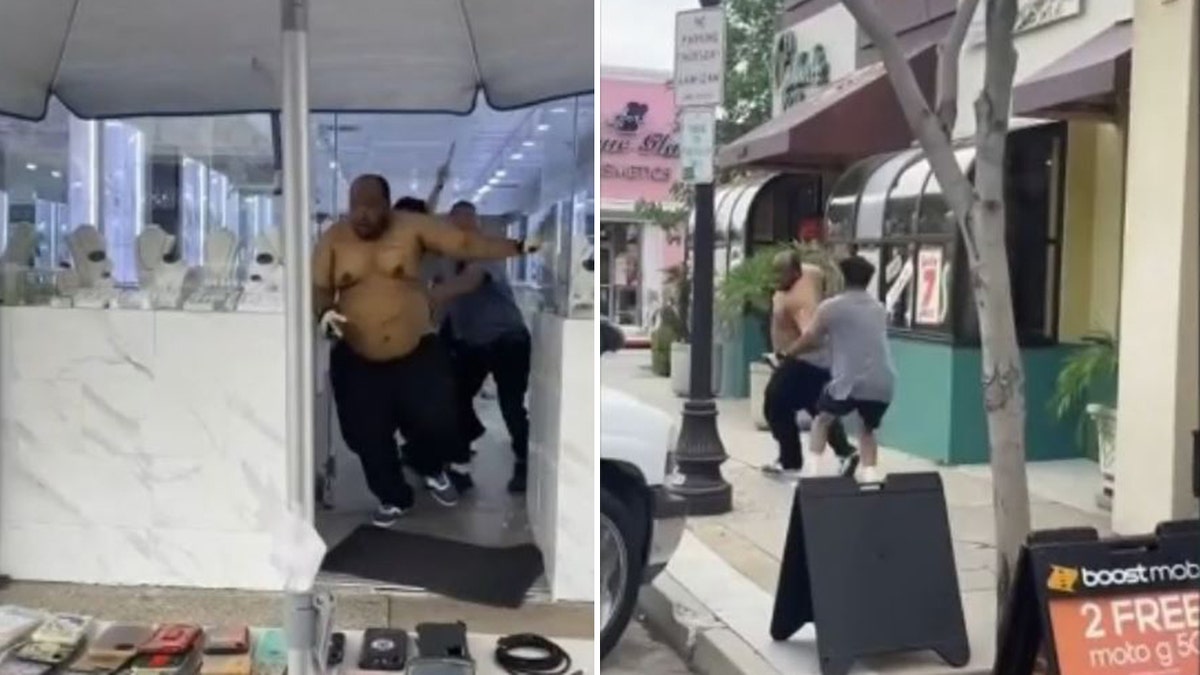 Videos posted to social media often show groups of thieves ransacking clothing and jewelry shoes, with many fleeing with thousands of dollars worth of merchandise.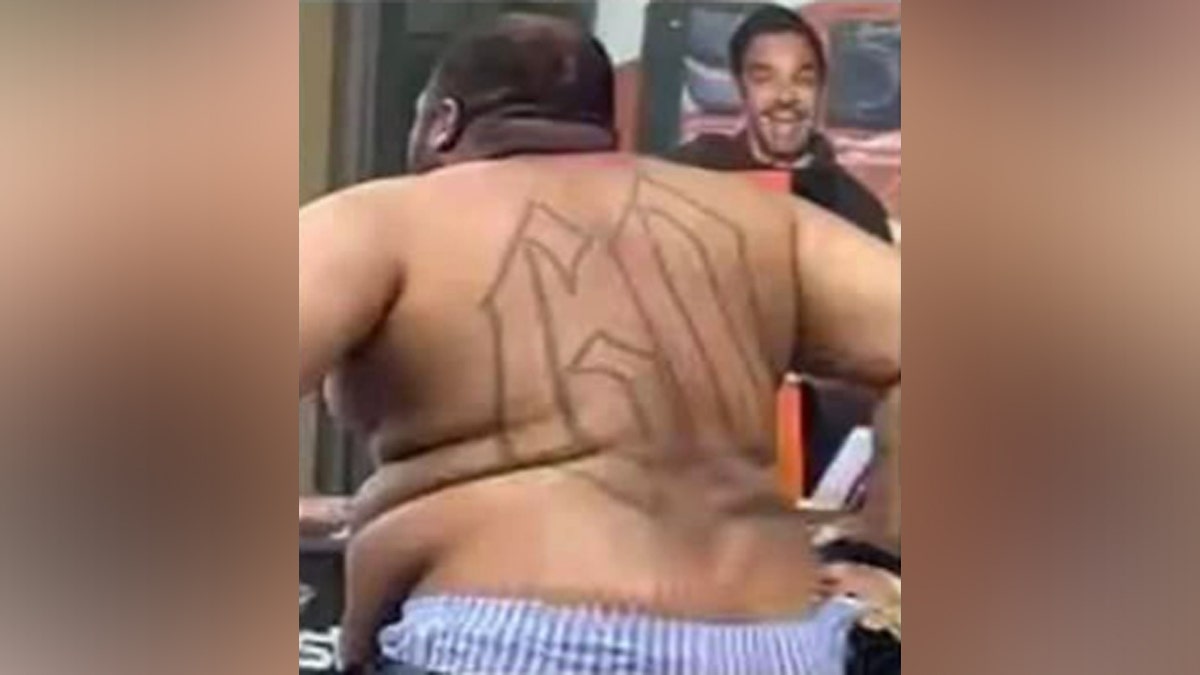 CLICK HERE TO GET THE FOX NEWS APP
The Bay Area has also seen an uptick in the robbery trend. Critics point to soft-on-crime policies they believe enable thieves to continue to target retailers without any consequences.