A city bus in Seattle crashed into a building on Saturday afternoon, killing a woman who was outside, after a collision with another vehicle, authorities said.
The fatal crash happened around 3:30 p.m. at the intersection of 5th Avenue and Battery Street in the Belltown area when a red sedan collided with the Metro Bus and sent it careening off the road and into the building, Seattle Police said.
A female pedestrian was found dead outside the building, police said, adding that the bus had struck her as it came to a stop after leaving the road.
The crash injured 12 others, according to the Seattle Fire Department. 
AT LEAST 1 DEAD, 6 INJURED IN SNOWY PENNSYLVANIA HIGHWAY PILEUP
Police said that the bus driver and 10 passengers sustained minor non-life-threatening injuries from the collision.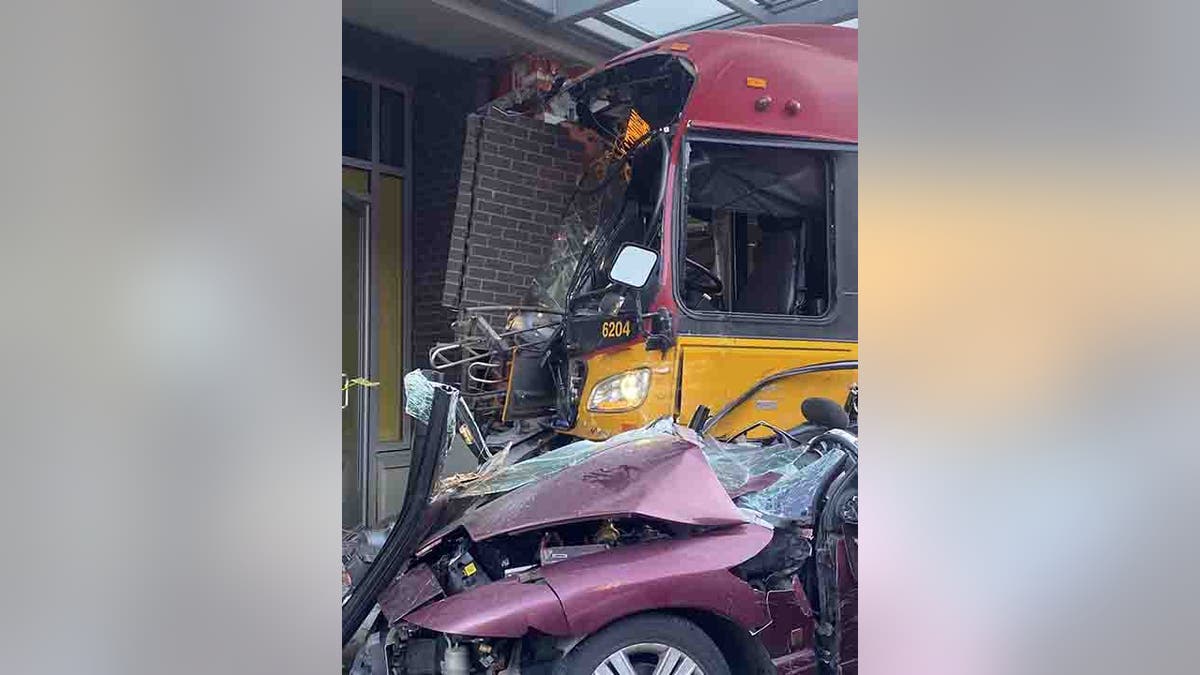 Fire personnel used the jaws of life to cut the driver of the red sedan out of the wrecked car and rushed him to Harborview Medical Center in critical condition.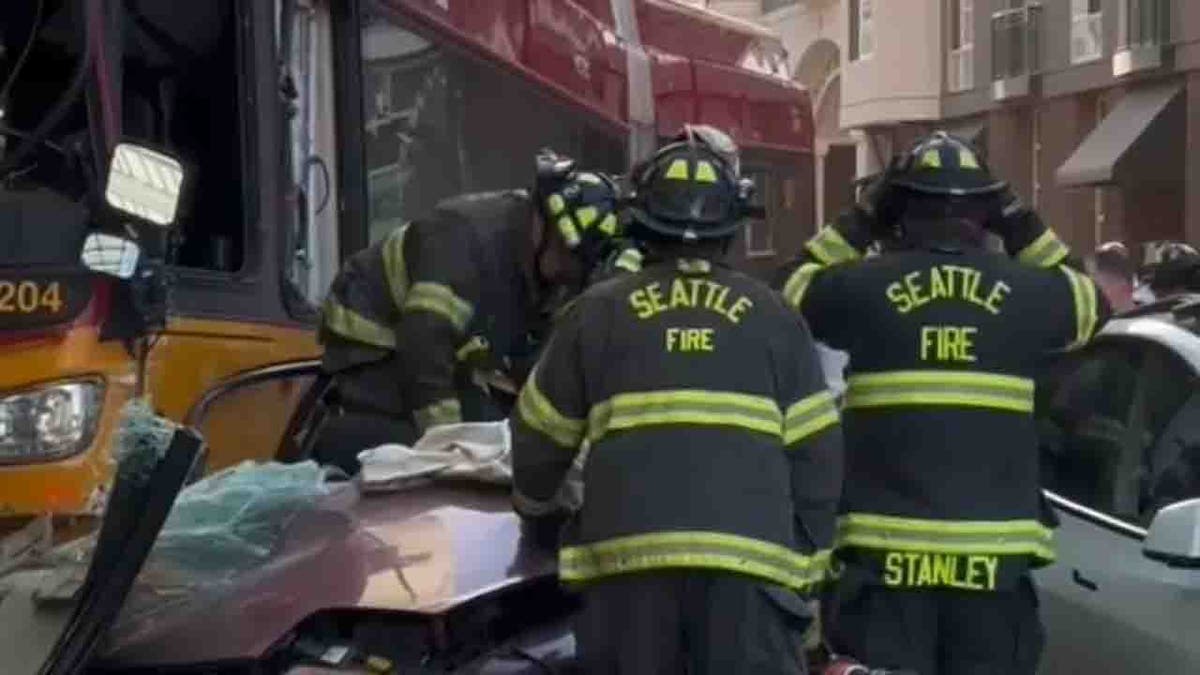 "They were in a hurry," witness Mile Pulup told FOX13 Seattle of the first responders. "Right away they had the jaws of life to open the top of the car."
NO EVIDENCE OF MECHANICAL FAILURE IN PLANE CRASH THAT KILLED ND STATE SENATOR, FEDS SAY
The male driver of the red sedan was also being evaluated for any signs of impairment.
Meanwhile, Seattle Fire officials examined the building and found no significant structural damage.
Detectives with the Seattle Police Department's Traffic Collision Investigation Squad are investigating the crash.