Nearly three dozen U.S. citizens were killed when Hamas terrorists executed a sneak attack on Israel on Oct. 7, according to the U.S. State Department.
A spokesperson for the State Department confirmed to Fox News Digital that 35 Americans were killed in the attacks.
"At this time, we can confirm the deaths of 35 U.S. citizens who were killed in the October 7 attacks," the spokesperson said, adding that an additional U.S. citizen died as a result of continued violence after the attacks.
'I'M NOT LEAVING': AMERICAN-BORN ISRAELI SAYS HIS COUNTRY IS RESILIENT AND WILL PREVAIL OVER HAMAS 'SAVAGES'
As far as the number of Americans who have died in Gaza, the State Department spokesperson said they are not aware of any, but information about U.S. fatalities in Gaza is "extremely limited" because of the situation.
"We extend our deepest condolences to the victims and to the families of all those affected," the spokesperson said on behalf of the department.
Of the 35 U.S. citizens the State Department said have died, 26 have been confirmed.
Who is among the deceased?
Ilan Troen, a professor who lives in Israel, said during a televised interview earlier this month, that his daughter, Deborah Martias, and her husband, later identified as Shlomi Martias, were both killed when Hamas terrorists invaded Israel and attacked the communities surrounding the Gaza border.
Troen said he was on the phone with his daughter, who was born in Boone County, Missouri, when the terrorists made their way to Kibbutz Holit, where his daughter and son-in-law were living. He said he heard the terrorists breaking into the home and heard gunshots.
The professor said their 16-year-old son was shot but survived the attack after hiding for several hours. 
Kibbutz Holit is located about a mile from the Gaza border.
WHAT AN AMERICAN-BORN ISRAELI PEACE ACTIVIST ON THE FRONT LINES FEARS MOST ABOUT HAMAS
American student Hayim Katsman has been identified as another victim of the Hamas violence after terrorists entered his home on Kibbutz Holit and shot him dead in a closet, where he was hiding, according to his family.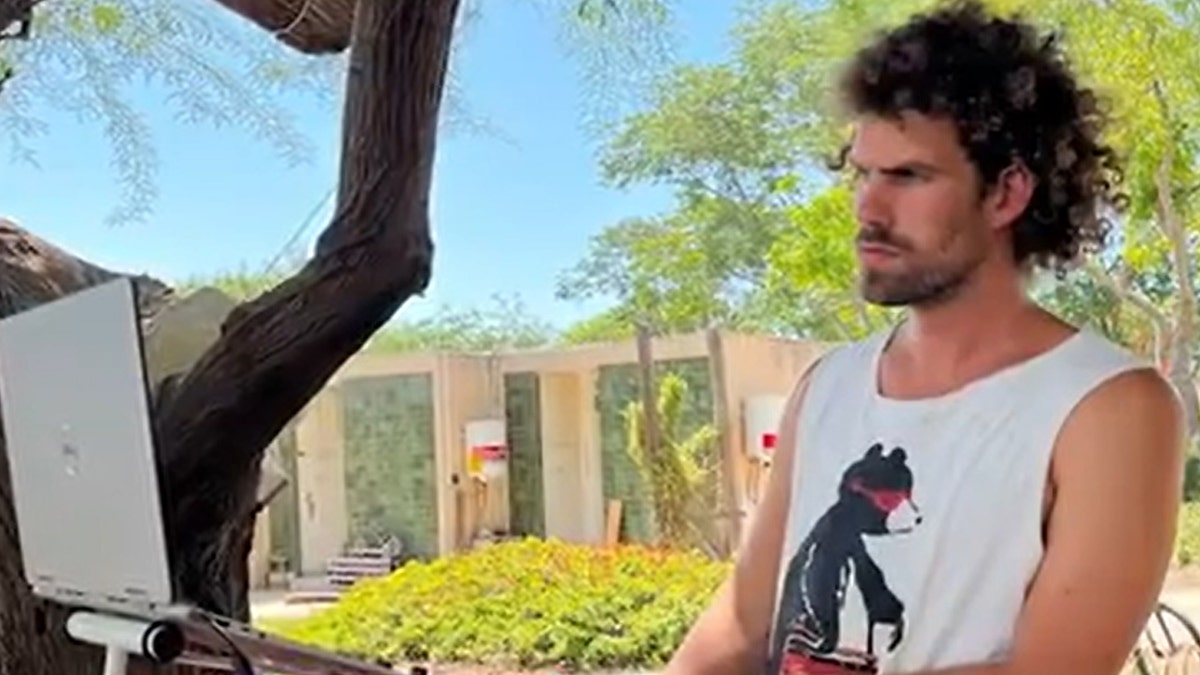 Noy Katsman, a sibling of Dr. Hayim Katsman, told Fox News that he heard about the Hamas insurgency and texted his brother asking if he was OK. Hayim responded on Saturday morning, saying that he heard terrorists invading the kibbutz, but he was all right. Hours later, the family learned that he was shot and killed. 
Katsman was living in Israel after he received his doctorate at the University of Washington in Seattle.
Eyal Glisko, a North Jersey native, confirmed his cousin, 20-year-old Itay Glisko, an Israeli American serving in the IDF, was killed while fighting in Israel, according to the Times of Israel.
'THIS ISN'T ABOUT LAND': AMERICAN IN ISRAEL DEFIANT AGAINST 'BARBARIC' HAMAS, DECLARES SHE'S 'NEVER LEAVING'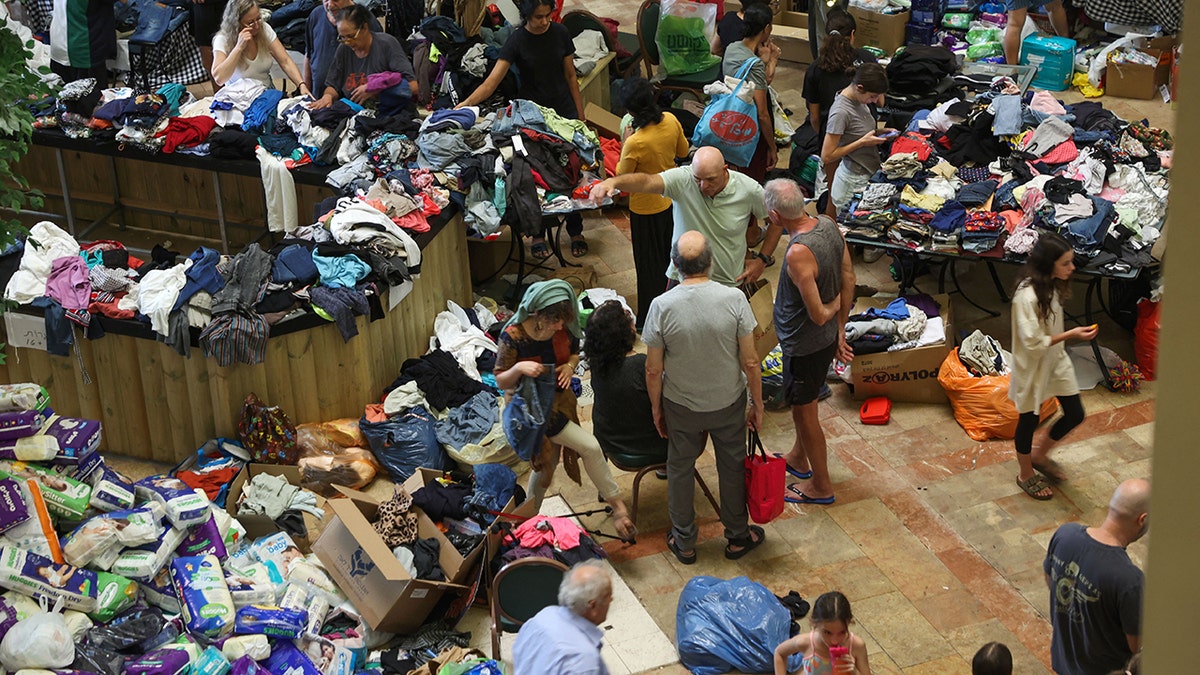 Itay, who lived in Paramus, was an "amazing kid" who was "loved by everybody" and who "fought with courage to the end," another relative, Glisko Kaufman, told the outlet.
"He was doing his duty, that's it," Eyal added.
The 20-year-old was born in New Jersey before his family moved to Israel. Once he turned 18, he joined the IDF for mandatory service. He was two years into the three-year requirement. 
Ran Ben-Senior said her cousin, Daniel Ben-Senior, 34, was shot and killed as she was attending the music festival, where Hamas terrorists killed at least 260 civilians, according to the New York Times. 
According to Ran, her cousin was initially believed to be among the missing but Israeli officials notified the family that she had been killed.
Adrienne Neta, 66, was previously reported missing by her son, Nahar Neta, but according to The Times of Israel, her name was listed on a memorial page for 27 nurses and relatives who were murdered by Hamas terrorists on Oct. 7.
HAMAS ATTACK SURVIVOR PLEADS FOR RELEASE OF 11-YEAR-OLD HOSTAGE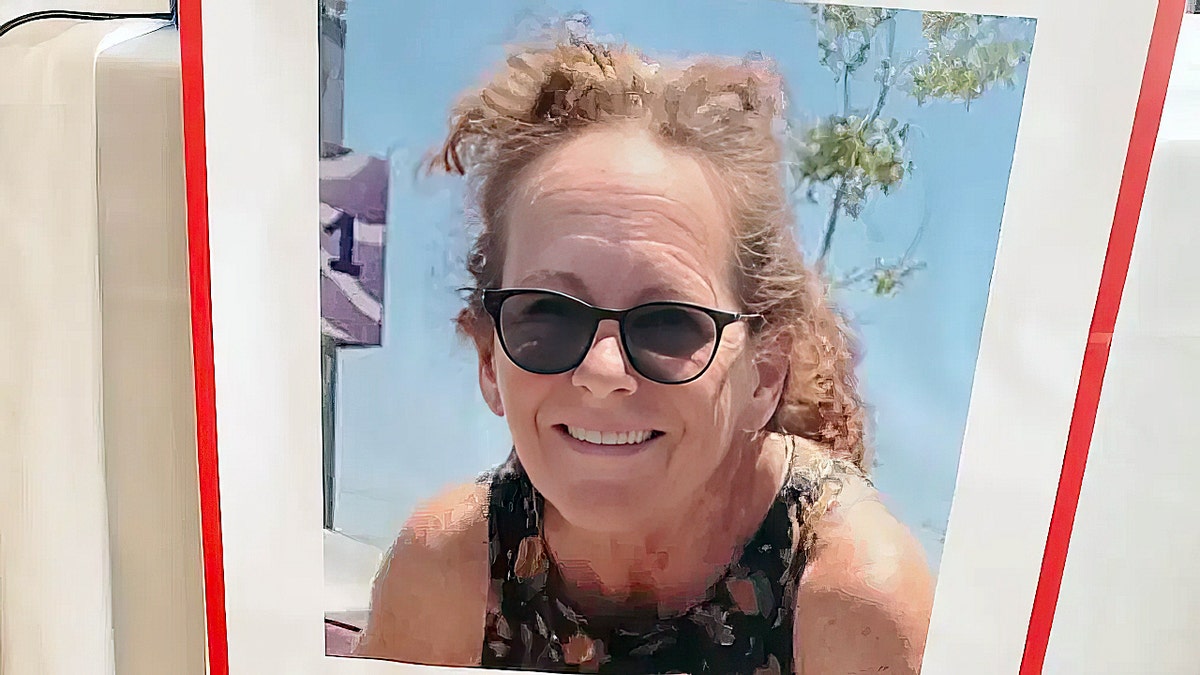 Neta, who was born and raised in California, moved to Israel in 1981. She had a lengthy career as a nurse and midwife, her family said. 
Abbey Onn, an American whose family has been living in Israel for eight years, said her 80-year-old cousin, Carmela Dan, was taken alongside her son-in-law and three of her grandchildren who were living with her at the time. They were later identified as Ofer Kalderon, 50, Sahar Kalderon, 16, Erez Kalderon, 16, and Noya Dan, 12.
Noya, whose picture of her dressed as a character from the wizarding world of "Harry Potter" went viral on social media, was found dead next to her grandmother Carmela Dan in Gaza.
GOP SENATORS DEMAND ENHANCED BORDER SECURITY PLAN FROM BIDEN OVER THREATS BY 'GLOBAL TERRORIST GROUPS'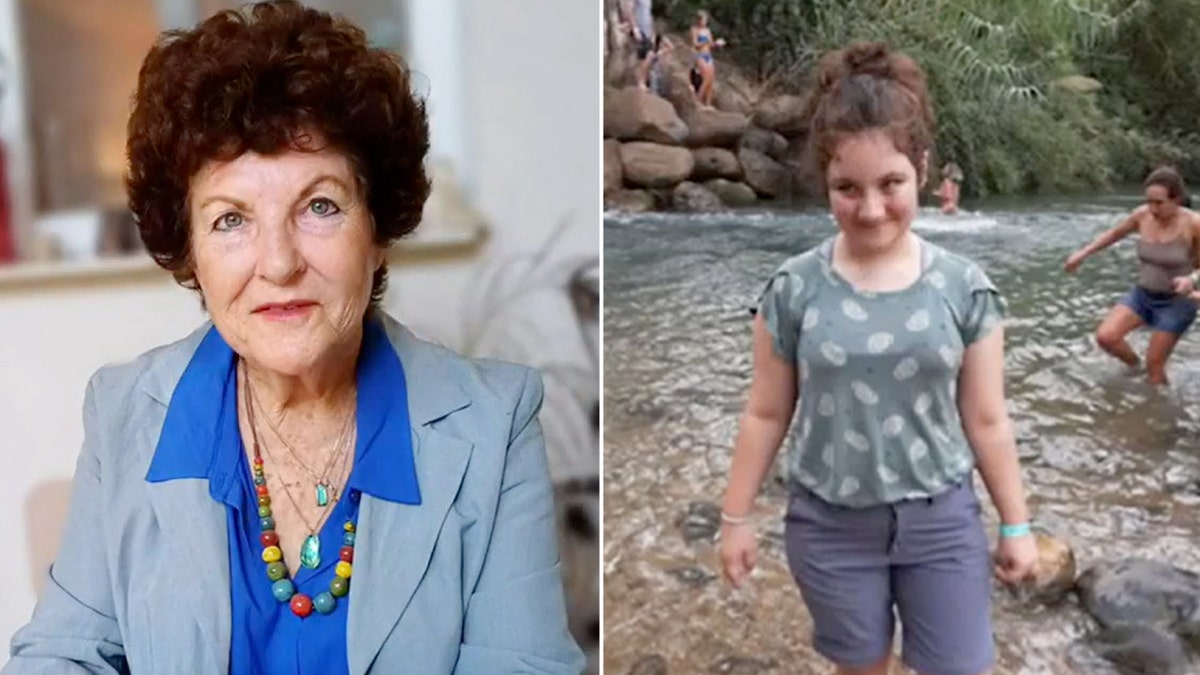 Onn spoke with NBC News' Lester Holt and confirmed the death.
"There was an operation by the Israeli army some days ago at this point to retrieve bodies, and we believe that it took them time to run what we know to be three DNA tests and to identify that it was both of them," she told Holt.
Ofer, Sahar and Erez are still presumed to be missing.
Nadav Kipnis told The Associated Press that the missing Italian-Americans include Eviatar Moshe Kipnis, 65, and Lilach Lea Havron, 60, and their health care aide, who were last heard from Saturday morning.
PRO-PALESTINIAN PROTESTERS SCALE PART OF BROOKLYN BRIDGE, FORCE SHUTDOWN OF ICONIC NYC ARTERY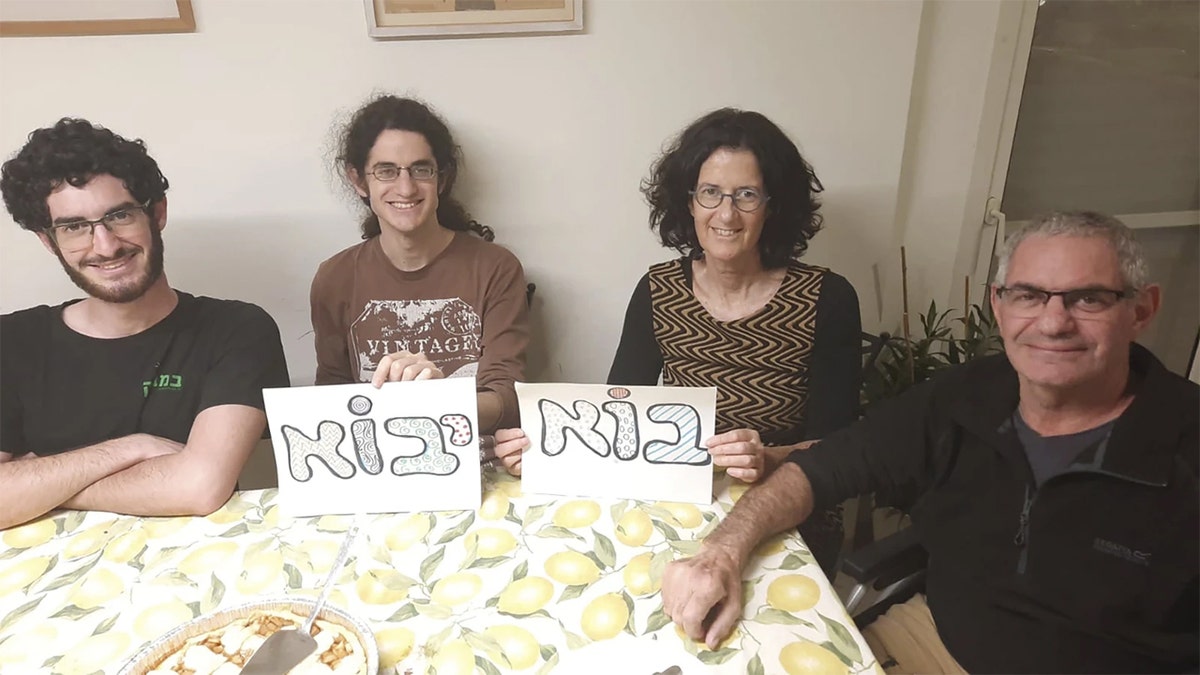 The Italian Ministry of Foreign Affairs and International Cooperation issued a press release on Oct. 17, confirming that Israeli authorities certified, through DNA testing, that Eviator Moshe Kipnis had died. Reuters reported that Lilach Lea Havron was also killed, as well as an uncle of Nadav's.
On Oct. 12, New Jersey Gov. Phil Murphy posted to the social media platform X, formerly known as Twitter, that 20-year-old Lior Abramov was killed in the attack.
"Devastated to learn that 20-year-old Hopewell native Lior Abramov was tragically killed during the Hamas terrorist attack," Murphy said. "Lior had moved to Israel to follow in his father's footsteps & become a successful DJ. Our prayers are with his family as they grieve this unimaginable loss."
AT THE ARMY BASE WHERE ISRAEL IDENTIFIES ITS DEAD: 'THEY WENT FROM HOUSE TO HOUSE BURNING FAMILY AFTER FAMILY'
The Messenger reported that Lotan Abir, 24; Cindy Flash, 67; Yannai Kaminka, 20; Jonathan Rom, 23; Carol Siman Tov, 70; Johnny Siman Tov, 36; Tamar Kedem-Siman Tov, 35; twins Arbel and Sachar Siman-Tov, 5; Omer-Siman-Tov, 2; Danielle Waldman, 24; Roy Weiser, 21; and Aryeh Shlomo Ziering, 27 also died in the attacks. Fox News is working to confirm their deaths.
Additionally, The Times of Israel reported that 52-year-old Igal Wachs and 48-year-old Amit Wachs were killed defending their town of Netiv Ha'asara.
Who is still missing in Israel?
There are still several U.S. citizens who have been missing since Oct. 7.
Of those reported missing originally, Judith Raanan and her daughter Natalie, 18, who were held captive by Hamas have been released.
US, GERMANY, AUSTRIA URGED TO GIVE CITIZENSHIP TO HOSTAGES HELD BY HAMAS TO SAVE THEIR LIVES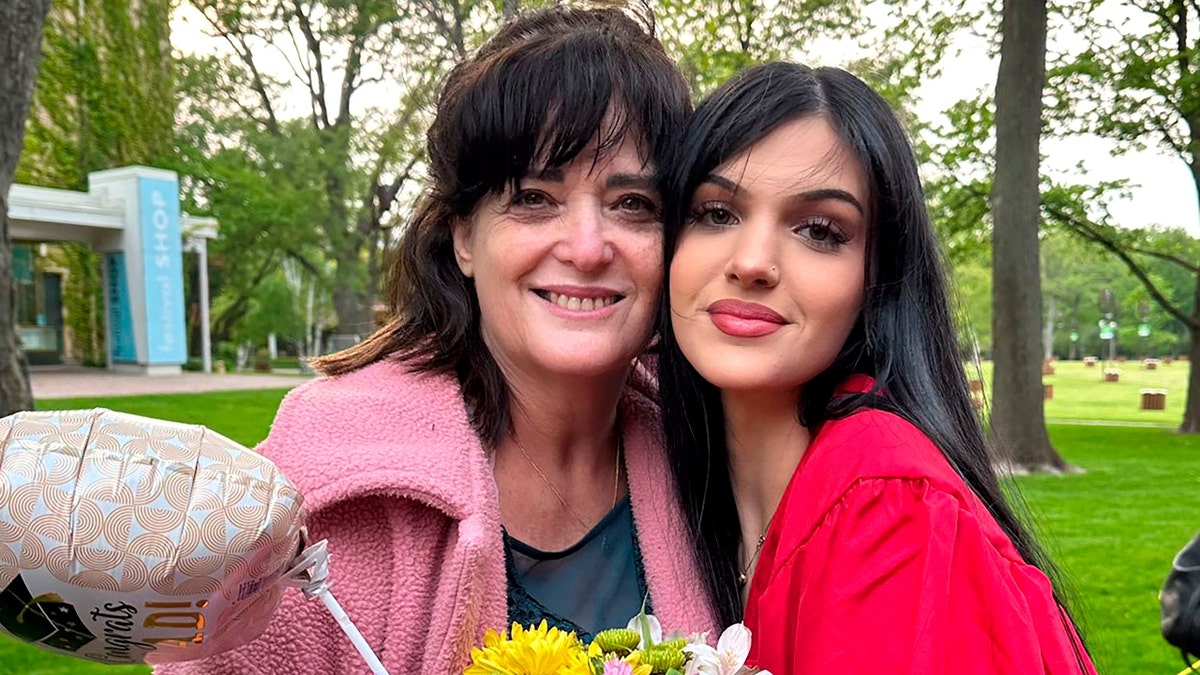 Still missing, though, are people like Omer Neutra, a 21-year-old Israeli American citizen who was born in New York and joined the Israeli Defense Forces after war broke out between Israel and Gaza. Neutra was captured by Hamas along the Israel-Gaza border on Oct. 10 while serving in the IDF.
"He's a born leader and a great son, friend, and a passionate, giving person. After graduating from high school, he decided to defer his college acceptance and spend a gap year in Israel connecting with our family's roots," Neutra's parents Ronen and Orna Neutra said in a statement posted to Facebook by the Plainview Volunteer Fire Department. 
"This experience impacted his decision to stay in Israel and do what he believed in – serving and protecting the people of Israel," the statement added.
ISRAEL FENDS OFF AGGRESSION AT LEBANON BORDER AS IT PREPARES TO INVADE GAZA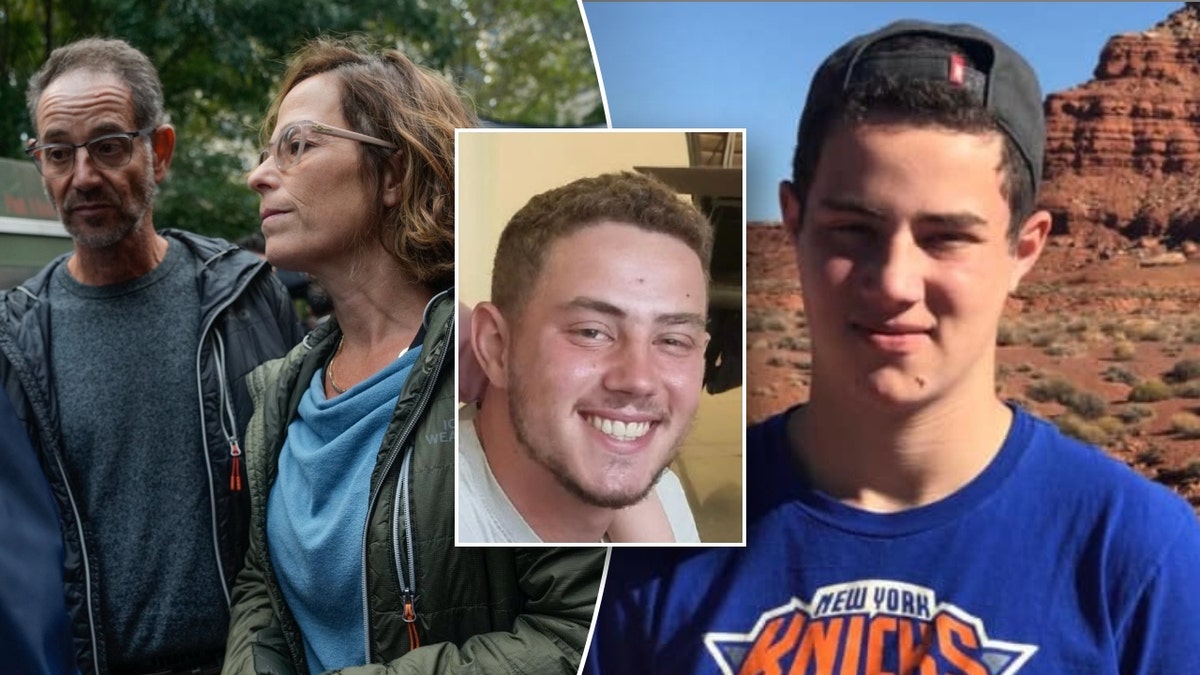 His family said they have not heard from him since he joined the war.
On Oct. 11, New York City Mayor Eric Adams met with Neutra's parents.
"The war hits home. Ronen and Orna of Long Island are waiting news on their son Omer, who was kidnapped by Hamas this weekend," the mayor said in a post on X, formerly known as Twitter. "This fight is our fight. It just is. We #StandWithIsrael. And we must bring every hostage home."
Four Israeli American families held a news conference last week, where they revealed a family member who was being held hostage in the Israel-Hamas war. 
SEE THEIR FACES: ISRAELI VICTIMS OF HAMAS VIOLENCE INCLUDE A DANCING DAUGHTER, A JEWELRY DESIGNER, OTHERS
Ruby Chen, the father of missing American, 19-year-old Itay Chen, has demanded the White House do more to find his son, who was serving in the IDF when he went missing last week.
Ruby Chen told Fox News his son informed him that he was responding to the Hamas rocket attack and was "active in the field" but then "contact was lost." 
He said the IDF confirmed their son was missing but said he has not been confirmed dead. He was last seen Saturday morning, Oct. 7.
The father said he was glad to hear President Biden's commitment to supporting Israel but called on the president and U.S. Secretary of State Antony Blinken to "think of the missing Americans as citizens" and be supported as such.
CONGRESS URGES STATE DEPARTMENT TO USE CHARTER FLIGHTS TO EVACUATE AMERICANS FROM ISRAEL
He also said he wants the U.S. leadership "to do what they can to make this end and for us, as soon as possible, to become family, whole again."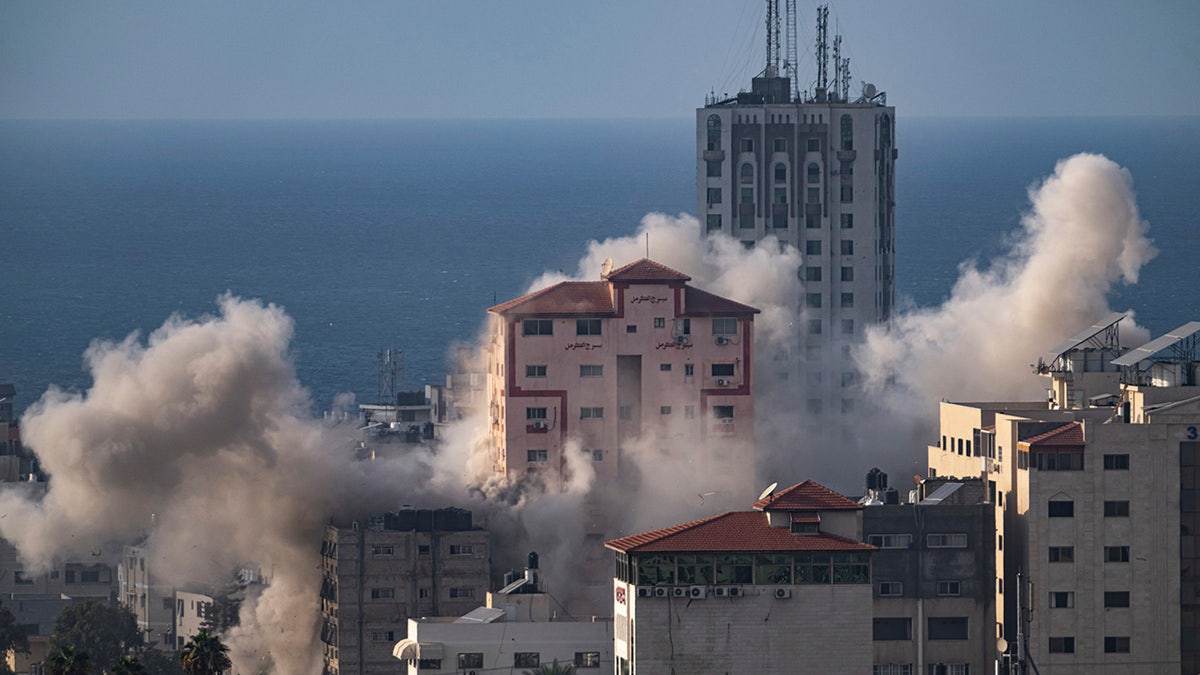 Jonathan Dekel-Chen said at the press conference last week that Sagui Dekel-Chen, 35, a married father of two daughters, helped fight off the militants who stormed Kibbutz Nir Oz on Saturday, but has not been heard from since.
Jonathan Dekel-Chen, a U.S. citizen who grew up in Connecticut and has lived in Israel since the early 1980s, told Fox News Digital that about 240 of the community's 400 residents are dead or missing.
AMERICAN WOMAN SAYS FAMILY HAS BEEN TAKEN HOSTAGE BY HAMAS IN ISRAEL: 'ANY PARENT'S WORST NIGHTMARE'
"Sagui was born in Israel," Dekel-Chen said. "We both live on Kibbutz Nir Oz, near the Gaza border and our kibbutz was attacked at 6 a.m. on Saturday. As a result of that attack, several dozen members of our community were taken or are now missing; among those is Sagui." 
"They vanished without a trace," he said, adding that the missing American's wife, who is pregnant, and his son's two young children survived the attack. 
He also urged U.S. officials to do more to find and rescue his son.
"Sagui was born in Israel and has lived his life here but has always maintained his U.S. citizenship," said Dekel-Chen. "I hope that it will make a difference and I think it will definitely help if the U.S. government gets engaged."
STATE DEPARTMENT EXPLORES OPTIONS TO GET US CITIZENS OUT OF ISRAEL WARZONE
At the same press conference in Tel Aviv, Rachel Goldberg told reporters that she has not heard from her son, Hersh Golberg-Polin, 23, since he attended the Tribe of Nova music festival in Israel on Saturday, Oct 7.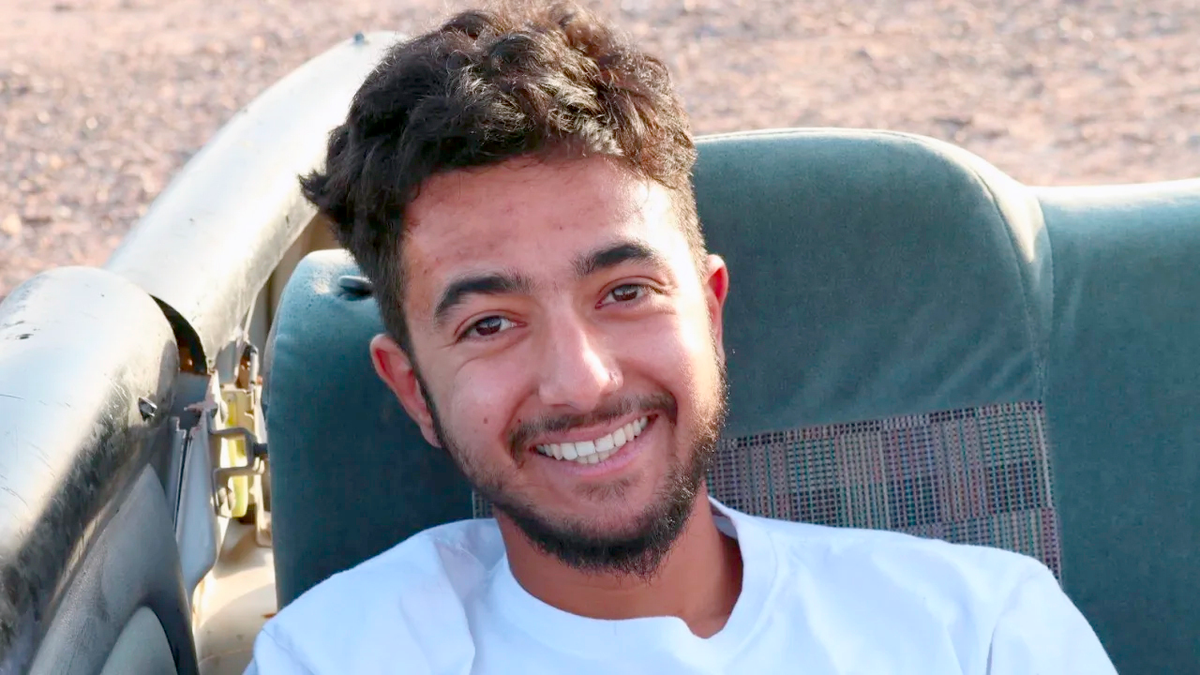 She said as Hamas terrorists attacked the desert rave, her son sent her a text message that read: "I love you." Moments later, the missing Israeli American said: "I'm sorry." 
She has not heard from him since. 
DEADLINE EXPIRES FOR PALESTINIANS TO FLEE GAZA AS ISRAELI TROOPS AMASS AT BORDER
"I knew immediately, wherever he was, it was a terrible situation," Goldberg said. "I took it to mean I love you and I'm sorry because whatever is going to happen is going to cause you tremendous pain and worry." 
She added: "Since that time, I, of course, tried calling him right back. There was no answer. I texted him a couple of times. Are you OK? I've not heard from him since the text I received at 8:11 on Saturday morning."
The mother went on to say she spoke with witnesses and survivors of the attack, where at least 260 civilians were killed. Several recalled seeing Hersh.
They said her son took cover in a bomb shelter and ended up losing his arm after Hamas terrorists fired into the shelter. They then forced everyone to evacuate. 
"We are told that he was completely calm. I think he was probably in shock," Goldberg said. "And he got up and he walked out with five other people, young people from the music festival, two young women, three other young men. They were put on a pickup truck and driven away by Hamas. Then the police told us one thing they knew is that the last known cell signal from his phone was on the border with Gaza." 
Jon Polin, his father, described the 23-year-old as a "smiley, fun-loving guy." Hersh was born in Berkeley, the family said.
The Associated Press contributed to this report.