Convicted murderer Danelo Cavalcante had his scheduled court date pushed back Wednesday, delaying his next appearance for nearly two months. 
Chester County, Pennsylvania, court documents say Cavalcante's preliminary hearing, initially scheduled for Sept. 29, has been pushed back to Nov. 17 at 12 p.m. The rescheduling order was signed Tuesday by Magistrate District Judge Matthew Seavey. 
The convicted murderer made national headlines after escaping a Pennsylvania prison and evading capture for two weeks last month. 
U.S. Customs and Border Protection BORTAC agents, an elite Border Patrol unit based in El Paso, Texas, that is skilled at apprehension, and ICE Enforcement and Removal Operation's Special Response Team played a critical role in capturing Cavalcante, who fled Brazil in 2018 a few months after allegedly shooting a man who owed him money to death. 
CONVICTED KILLER DANELO CAVALCANTE CAPTURED IN PENNSYLVANIA NEARLY 2 WEEKS AFTER PRISON ESCAPE
At the time of his escape from the Chester County facility on Aug. 31, Cavalcante, who is allegedly in the U.S. illegally, was awaiting transfer to a state prison to serve a life sentence for fatally stabbing ex-girlfriend Deborah Brandao 38 times in front of her children in 2021. Cavalcante was eventually recaptured on Sept. 13.  
He was charged with escape after his capture, and he remains held at a state prison outside Philadelphia before his next court date.
Cavalcante was captured after a two-week manhunt that left residents on edge and led to school closures right at the start of the academic year, while warnings were issued for homeowners to lock their doors and blocked roads over the busy Labor Day weekend. Last week, the Chester County jail board unanimously approved plans to fully enclose the exercise yards at the facility in Pocopson, southwest of Philadelphia, from which Cavalcante escaped. The project is expected to cost $2.5 to $3.5 million and could take as long as nine months to complete.
TranSystems, a Kansas City, Missouri-based engineering and design company hired for the redesign, said the new enclosures will be a "permanent solution" to the security flaws that Cavalcante exploited by crab-walking up between two walls that were topped with razor wire and then jumping from the roof.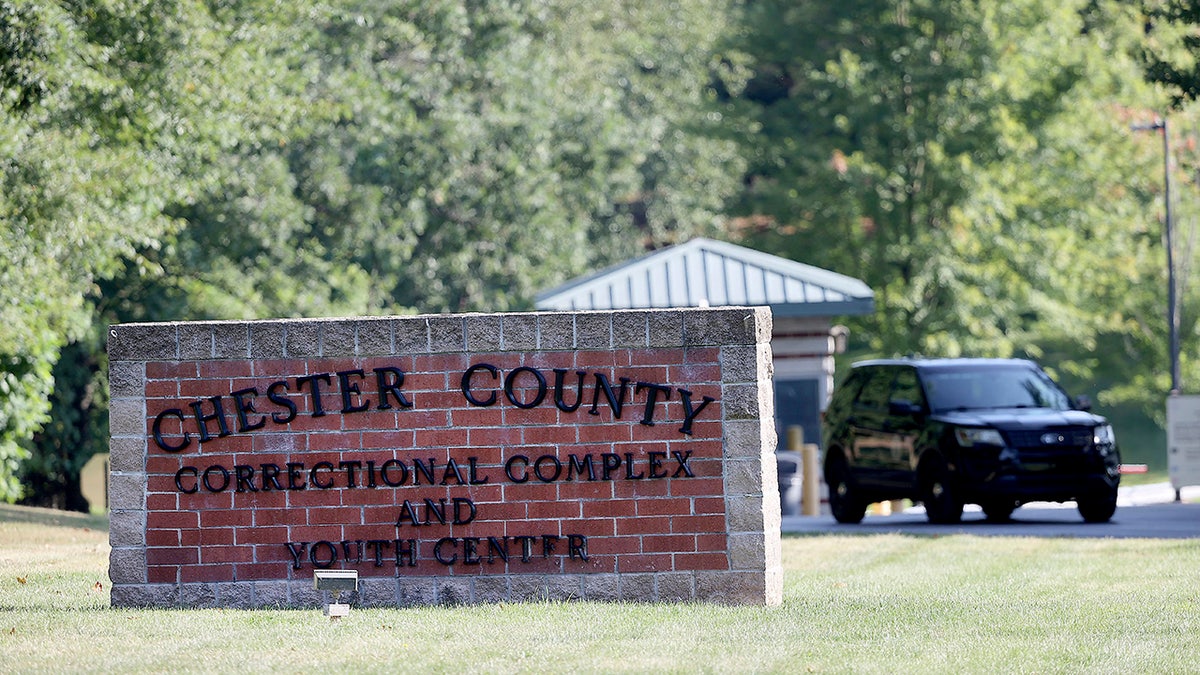 The redesign plan calls for fully enclosed exercise yards, with 18-foot-high masonry walls to replace fencing and the removal of shed roofs that inmates could scale. The plan also calls for removing basketball hoops. The design notably blocks overhead sunlight into the yard, save for a small ribbon of windows at the top with secure screening. 
PENNSYLVANIA KILLER DANELO CAVALCANTE'S SISTER ARRESTED BY ICE; ESCAPEE TRIED TO CONTACT FORMER CO-WORKERS
An LED lighting system will mimic daylight, the company said. The design will prevent escape attempts and block contraband delivery by drones or other remote devices, according to TranSystem. The jail's acting warden also proposed additional security upgrades — including the installation of at least 50 new cameras and the hiring of eight more guards — that were also approved by the board. Funding will come from the county's remaining federal pandemic relief allotment, according to The Associated Press.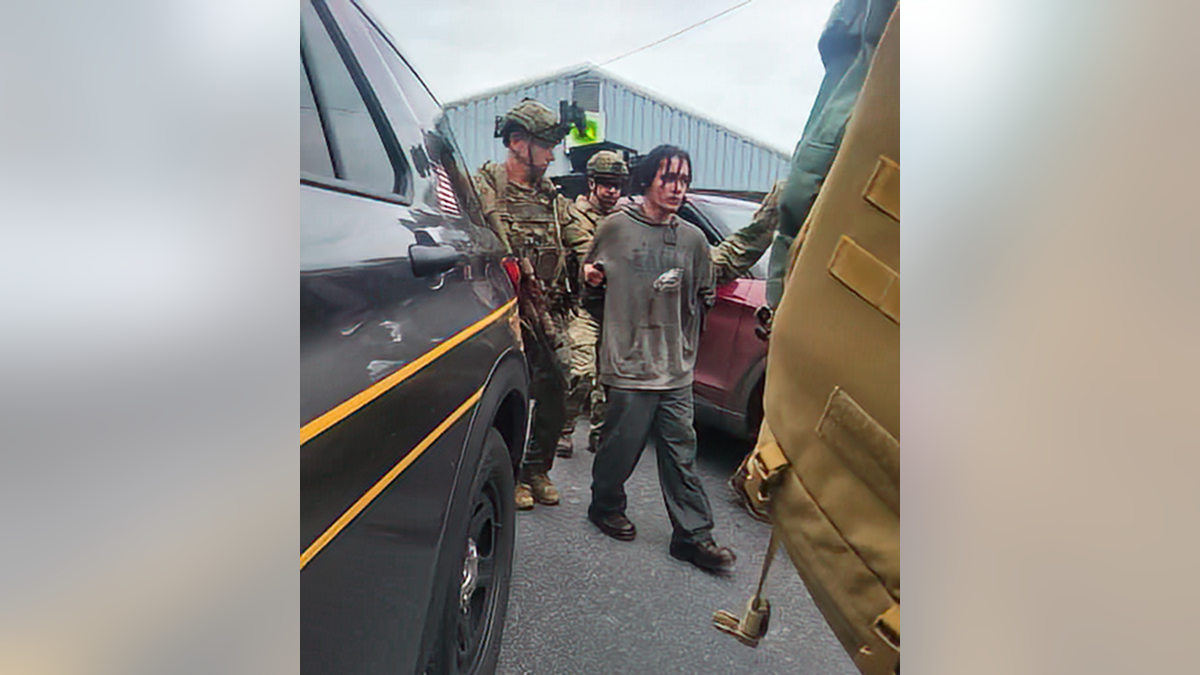 Other planned changes include brightly colored inmate uniforms that are easier to spot in an escape attempt.
There have been three escapes — including Cavalcante's — from Chester County jail facilities since 2015, according to state records.
While on the lam, Cavalcante is said to have stolen a .22-caliber rifle with a mounted scope and flashlight from an open garage, sources previously told Fox News.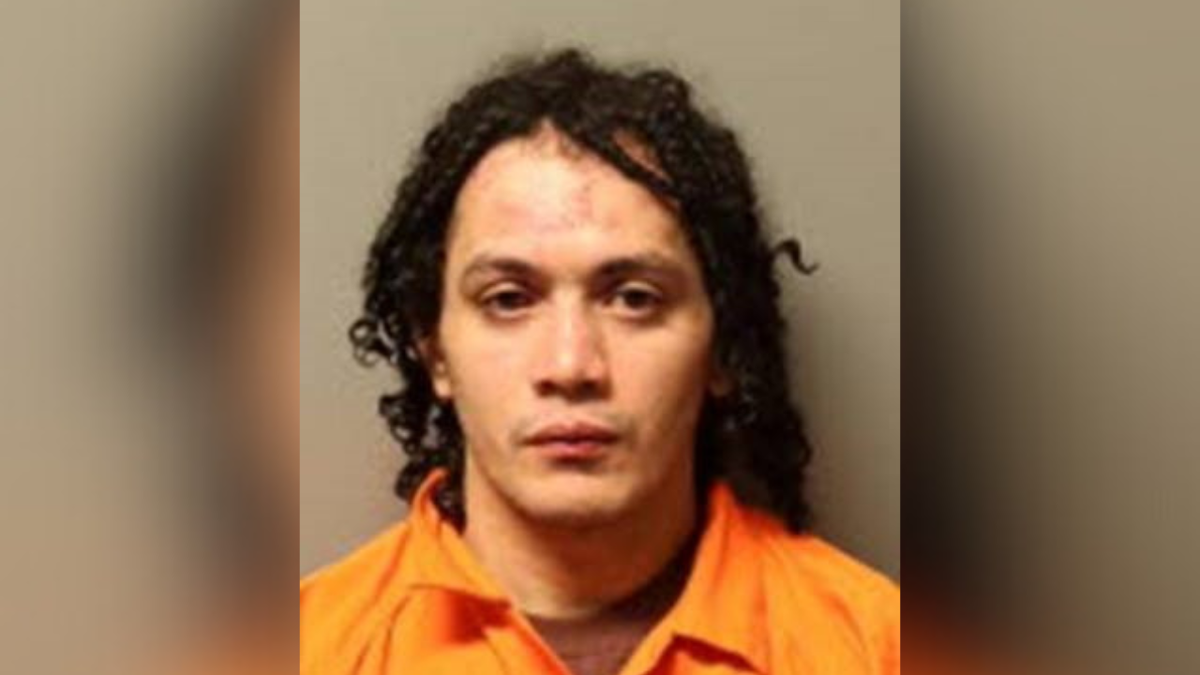 Chester County commissioners held its third town hall meeting Monday for residents who spent weeks on edge after Cavalcante's brazen escape, CBS News reported. 
The town hall meeting Monday took place at Owen J. Roberts Middle School in Pottstown, Pennsylvania. While cameras and recording devices reportedly were not allowed at the meeting, Chester County Department of Emergency Services reviewed the emergency 911 notification system in detail with concerned residents. "It's important for us to get the info out because what we discovered was not everyone was getting the information when they thought they should have," Chester County Prison Acting Warden Howard Holland told CBS News afterward. 
The Associated Press contributed to this report.