Two Thorndale, Pennsylvania, parents face involuntary manslaughter and other charges after their 4-year-old son died from exposure to fentanyl.
The Chester County District Attorney's Office said Jason Moore, 36, and Amanda Moore, 35, turned themselves in Aug. 11 on charges of involuntary manslaughter, endangering the welfare of children and recklessly endangering another person.
At about 10:45 a.m. on Nov. 29, 2022, the Caln Township Police Department responded to a 911 call for a report of a 4-year-old child who was unresponsive.
When officers arrived, they saw Jason performing CPR on the unresponsive child, which continued until emergency crews arrived and took over.
PHILADELPHIA POLICE ALTER INITIAL ACCOUNT OF FATAL SHOOTING, VIDEO REVEALS DIFFERENT DETAILS
The child was taken to the Children's Hospital in King of Prussia, Pennsylvania where he was pronounced dead.
An investigation discovered that both Jason and Amanda left for work that morning at around 7 a.m., making their 13-year-old stay home to watch their other children, ages 4 and 3.
Investigators learned that the night before, the couple's 4-year-old son complained of a headache and was reportedly clammy.
Before putting the child to bed, the parents gave him Tylenol and a bath. The child fell asleep on the couch, the DA's office said, and woke up once at 4 a.m. before going back to sleep on the couch.
PENNSYLVANIA WOMAN SENTENCED AFTER PLOTTING WITH SON TO KILL EX-BOYFRIEND WHO BROKE UP WITH HER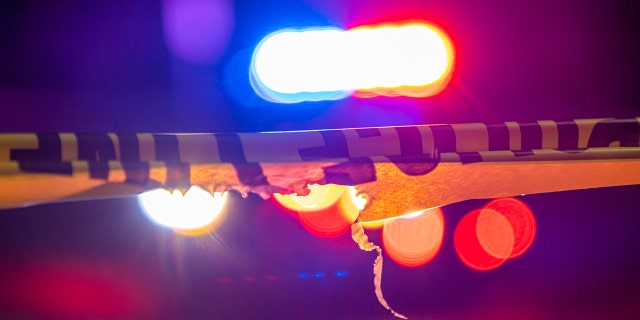 While the parents were at work, the 13-year-old told them he could not wake the 4-year-old, so Jason returned home and called 911 just after 10:45 p.m.
The Montgomery County Coroner's Office found no obvious signs for the cause of death, the DA's office said.
Investigators went back to the home and collected items that the victim came in contact with, including two clear water bottles with unknown liquids, a blanket and a half-eaten lollipop, which was retrieved from a trash can inside the defendants' bedroom.
On Jan. 23, 2023, the stick of the lollipop tested positive for trace amounts of fentanyl, the DA's office said, and just days prior the coroner's office reported the presence of fentanyl in the victim's body.
NEVADA PARENTS FACE MURDER CHARGES AFTER 8-MONTH-OLD DIES FROM FENTANYL EXPOSURE: POLICE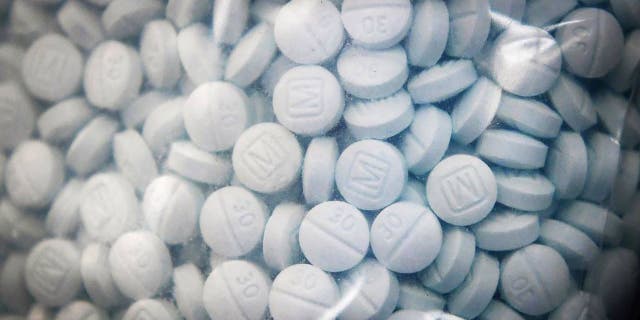 He was later reportedly found to have fentanyl in his cardiac blood and brain tissue.
The DA's office said a forensic pathologist at the coroner's office provide the opinion that fentanyl would have taken about three hours to metabolize into the compound found in the child's blood.
Investigators also learned that Jason Moore allegedly used fentanyl in the home where the victim died, and when detectives removed Jason's phone from his vehicle, they claim to have found drug paraphernalia on the driver's seat that was also seized and tested positive for fentanyl.
Investigators allege that Jason delayed calling 911 to clean up drug paraphernalia from the bedroom where the child was found.
FLORIDA BABY DIES AFTER OVERDOSING ON FENTANYL, PARENTS ARRESTED
Jason and Amanda provided hair samples to detectives on Jan. 20, 2023 to test for narcotic use.
Chester County detectives said Amanda's hair sample tested positive for fentanyl, amphetamine and methamphetamine.
She provided another hair sample in March, which detectives used to find a timeline of ingestion of drug usage, the DA's office said, if any existed.
On May 30, the lab results of the hair samples allegedly confirmed Amanda's fentanyl use, and the lab opined that she was a chronic and repeated user of narcotics.
Bail was set at $250,000 for each defendant, and both were sent to the Chester County Prison.
CLICK HERE TO GET THE FOX NEWS APP
Amanda and Jason are not allowed to have contact with any children, including their own, the DA's office said.
They are scheduled to appear in court for a preliminary hearing Aug. 23 in Downingtown.