A New York City public school teacher expressed support for the Hamas terrorist organization and its assault on Israeli civilians that included the murder of more than 1,300 people and at least 150 kidnappings, then repeatedly doubled down on the position.
Mohammad Jehad Ahmad, who teaches at Gotham Tech High School, according to his LinkedIn profile, changed his Facebook cover photo to an image of a person paragliding with a Palestinian flag attached to the parachute with "I stand with Palestine" written beneath, according to a screenshot flagged on X, formerly Twitter, by user Justin Spiro. 
The same image, also widely shared by a Black Lives Matter chapter after Hamas' surprise attack last weekend, references how terrorists descended onto Israeli communities with parachutes and gliders, killing hundreds of people and taking civilian hostages. 
"I am shaking. NYC public school teacher Mohammad Jehad Ahmad (@MoMisteries) made this his Facebook cover photo, celebrating Hamas terrorists paragliding into an Israeli music festival and butchering 260 teens and young adults. How can Jews feel safe in Mohammad's classroom?" Spiro, a New York social worker, wrote to his more than 25,300 followers. 
FBI DIRECTOR CHRIS WRAY WARNS OF SPIKE IN REPORTED DOMESTIC THREATS LINKED TO ISRAEL'S WAR AGAINST HAMAS
In response, Jehad Ahmad spouted anti-Israel rhetoric. 
"Look at this clown and the others in his replies. So-called 'Israel' is a settler colony that was invented and only continues to exist through terrorism, dispossession, ethnic cleansing, and ongoing incremental genocide," the teacher wrote on X, despite the Palestinian population significantly increasing since Israel took control of the West Bank and Gaza Strip in 1967.
Jehad Ahmad took issue on Saturday with a New York Post report that included some of his public posts. The Post story dealt with the city's Department of Education sending teachers a lengthy list of websites with information for class discussion on the Israel-Hamas war. While some critics told the Post the department distributed links with "anti-Israel bias," such as resources from Al Jazeera and Amnesty International, Jehad Ahmad took the opposite stance, blasting Schools Chancellor David Banks for sending what he deemed "Zionist propaganda." 
"It goes without saying: Free Palestine, from the river to the sea," Jehad Ahmad wrote. Hundreds of protesters in midtown Manhattan last week also cried, "From the river to the sea, Palestine will be free" – a chant that alludes to the elimination of Israel and the establishment of a Palestinian state that covers the whole area from the Jordan River to the Mediterranean Sea.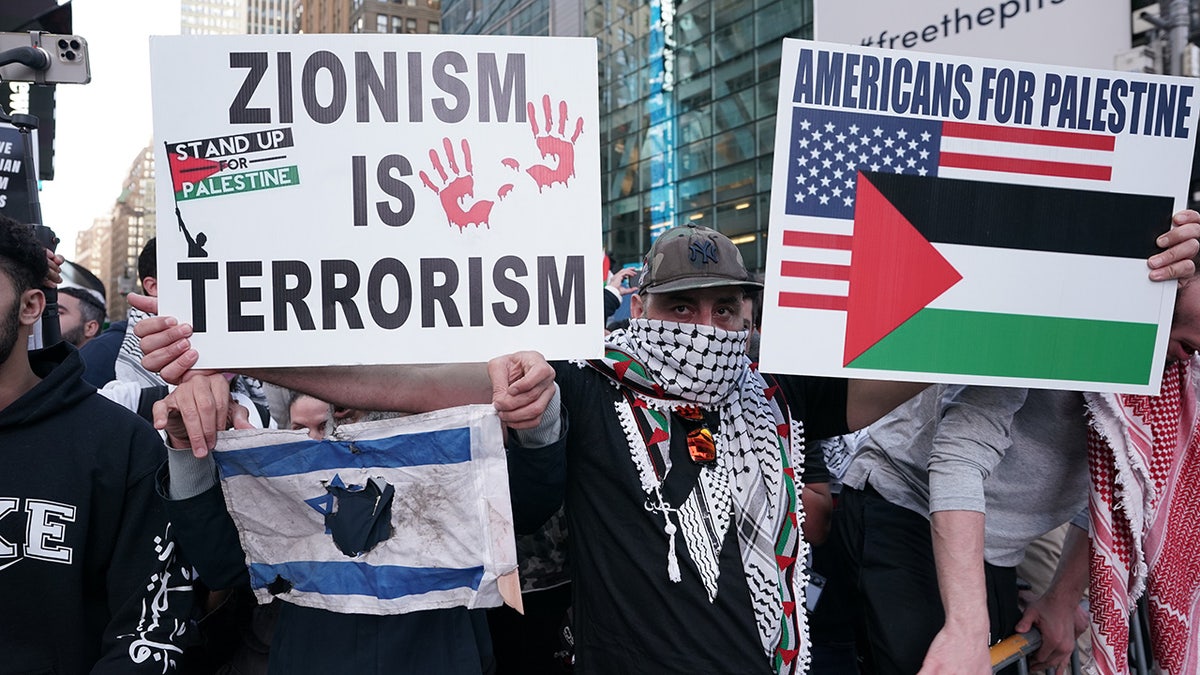 Spiro hit back, writing, "It's real simple: Hamas paragliders murdered teens and young adults at a music festival. Others killed babies and young children in neighboring towns. Do you support or condemn that?"
When reached by Fox News Digital Sunday, Jehad Ahmad repeated his claims, and referred to the Oct. 7 terrorist attack as "a successful military campaign."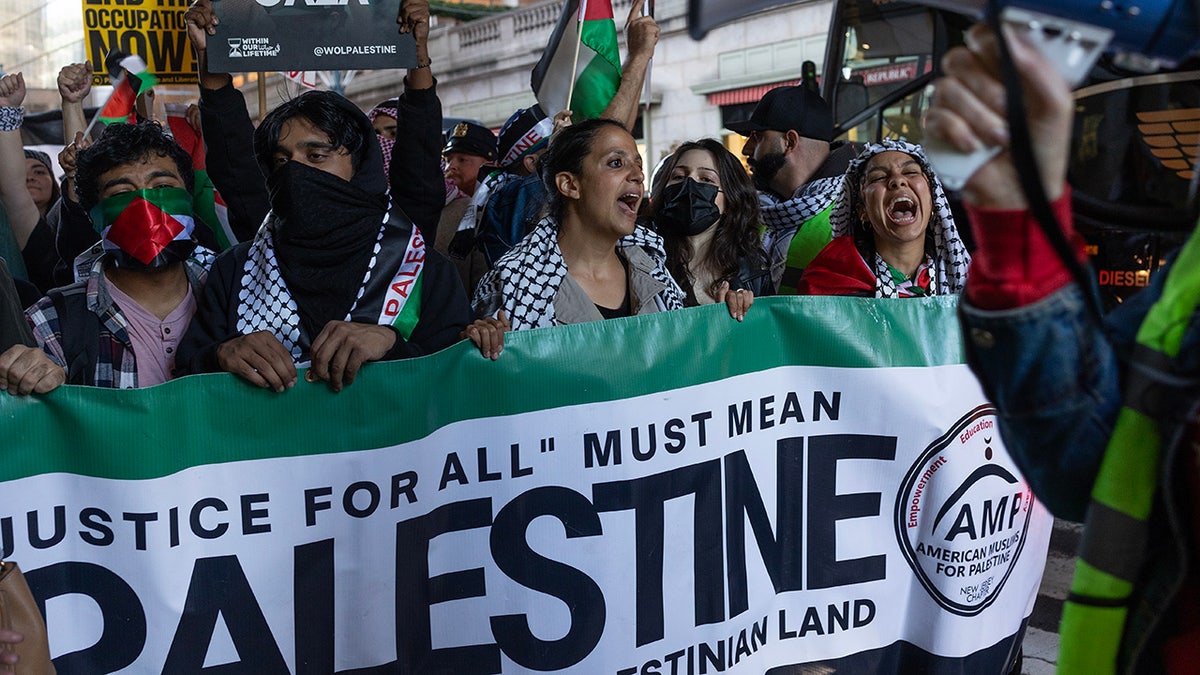 BRITISH FAMILY TELLS BONE-CHILLING STORY OF HOW THEY HID FROM HAMAS FOR SEVERAL HOURS WITH THEIR NEWBORN
Fox News Digital reached out to Gotham Tech High School, the New York City Department of Education and the mayor's office for comment, but none immediately responded.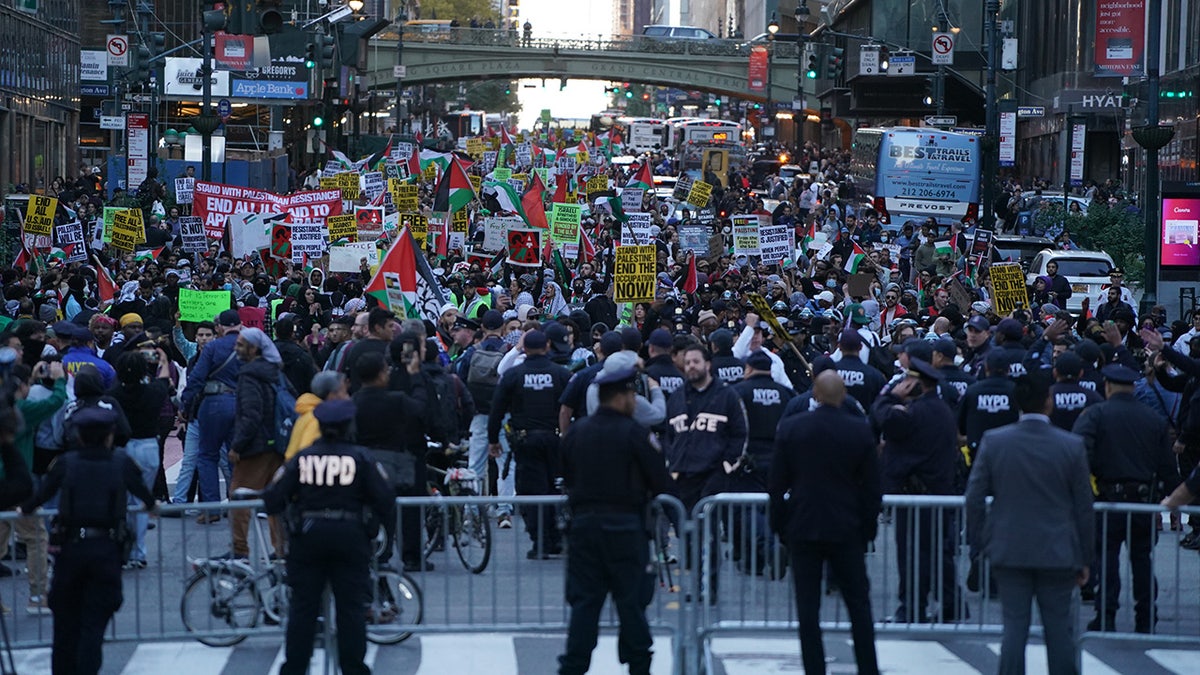 Three days after Hamas' Oct. 7 attack, Chancellor Banks addressed the atrocities on X. "In light of the attacks by Hamas on Israeli civilians, I am compelled to speak out to condemn these horrific acts of violence. It is heartbreaking to see the devastating impact of terrorism on innocent civilians, especially our most vulnerable – children," the chancellor wrote on X. 
CLICK HERE TO GET THE FOX NEWS APP 
"That is evident by Chancellor's regulations and policies, which will be reinforced to ensure every student, staff member, and community stakeholder is safe, supported, and respected in our schools," Banks wrote. "Right now, my heart is most of all with staff and families affected by the attacks, including those who have loved ones who have been lost or kidnapped. I see you and am with you to offer whatever support I can during this difficult time."