A New York County public defender who was caught on camera tearing down posters of hostages missing in the Israel-Hamas war has resigned, a representative for the New York County Defender Services confirmed.
In a statement to Fox News Digital, the New York County Defender Services said that Victoria Ruiz, 36, resigned "effective immediately."
Ruiz came under fire after a viral video, posted by StopAntisemitism on X, showed her tearing down the posters of the missing hostages from the Israel-Hamas war.
"Why are you taking down pictures of missing children," a person in the video repeatedly asks Ruiz.
ISRAELI FATHER PLEADS WITH AMERICANS TO HELP SAVE HIS WIFE AND THREE CHILDREN HELD HOSTAGE IN GAZA
In the video, Ruiz is seen continuing to tear down the poster and begin to walk away.
"Why are taking down pictures of babies?" the person continued.
Ruiz doesn't answer, and continues to walk away into the crowd.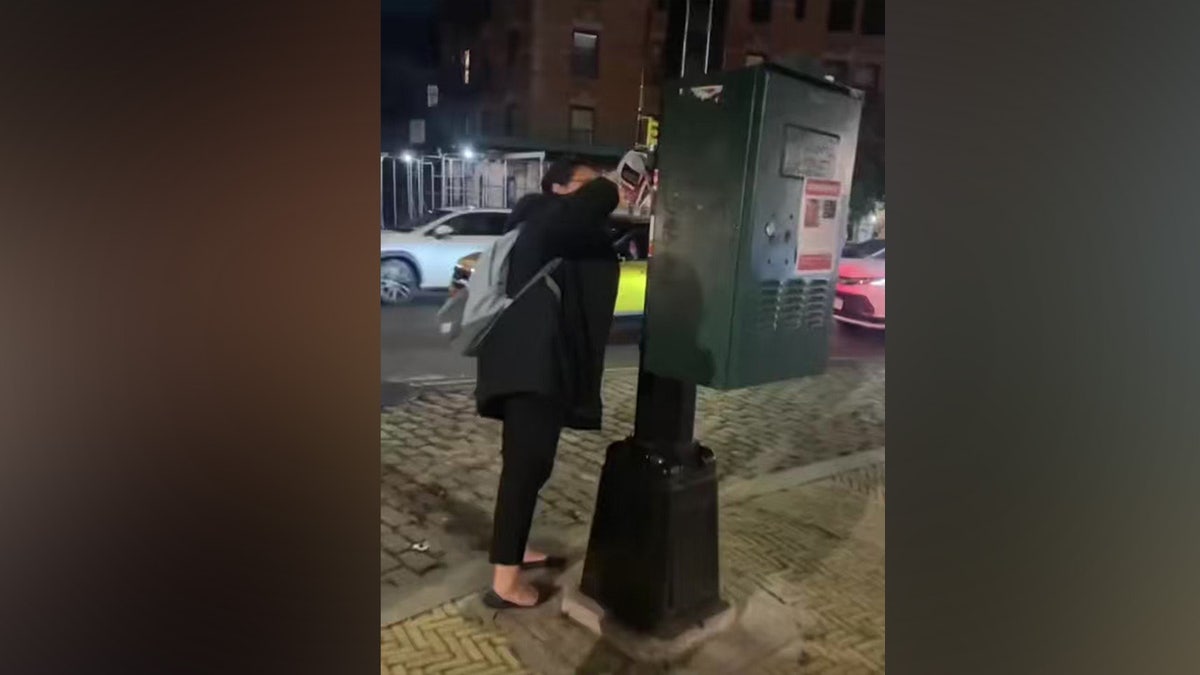 Shortly after nonprofit organization posted the video, people identified Ruiz as the subject in the video.
In the comments on the StopAntisemitism X-post, social media users torched Ruiz for brazenly tearing down the posters.
DIVERSITY PROFESSOR ACCUSED OF VERBALLY ATTACKING STUDENTS AFTER TERRORISM REMARK CLEARED OF ANY WRONGDOING
"Some of those posters display Americans kidnapped by Hamas. If she can't defend American kids, how can she serve as a public defender in America?" one user wrote.
"As a former public defender, this is appalling. We defend all nationalities. If I were a Jew, I'd be terrified to have her as my lawyer. She must be fired immediately," another user wrote.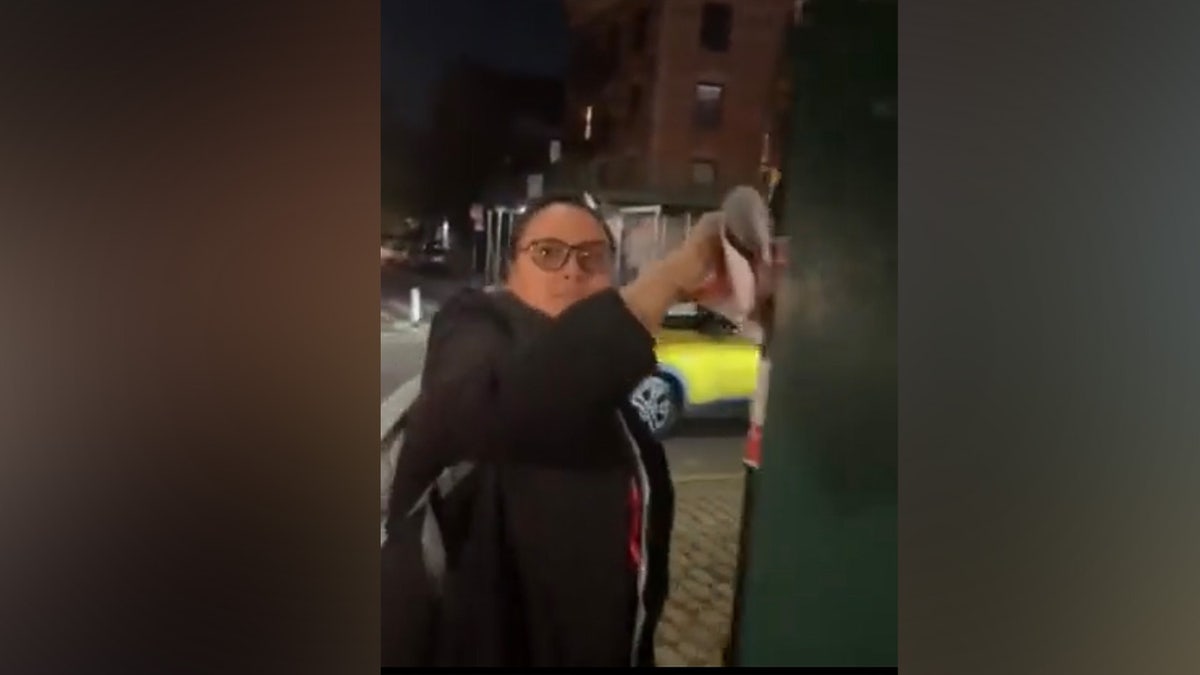 The New York County Defender services said that they "strongly condemn" Ruiz's actions.
'We strongly condemned the highly insensitive action," the organization said in a statement.
CLICK HERE TO GET THE FOX NEWS APP
In a statement to Fox News Digital, StopAntisemitism's Executive Director, Liora Rez, said that they are "pleased to hear" that Ruiz has resigned.
"We are pleased to hear that Victoria Ruiz resigned from her position at New York County Defender Services," Rez said. "Someone who openly denigrates a vulnerable community by tearing down these posters should not be representing New York County's most vulnerable in court."