More than a dozen states are offering National Guard members bonuses to refer people to the service in an attempt to combat the military recruiting crisis. But critics say the new incentive programs look a lot like one that stuck hundreds of innocent soldiers and veterans with a false arrest record.
"I just don't want to see another generation of soldiers experience what I had to experience," said 1st Lt. Llewelyn Hughes, who retired from the Vermont National Guard after a false mark on his record halted his career.
'LOOKING FOR SCALPS': GREEN BERET NEVER CHARGED WITH A CRIME ENDS UP WITH MURDER ON BACKGROUND CHECK
Around 15 states have launched programs offering guardsmen a bonus ranging from $500 to $1,000 for referring new recruits to the service. The incentives come as many branches battle the worst recruiting crisis since the military switched to an all-volunteer force 50 years ago.
The names and acronyms vary from state to state — J.E.E.P., G.E.E.P. and G.R.I.P. — but the programs largely mirror one another. Service members refer friends or acquaintances to the National Guard and, if the recruits make it to basic training, collect a bonus.
To skeptics, the process sounds similar to the National Guard Recruiting Assistance Program (G-RAP), a recruiting incentive program launched during the Global War on Terror and shuttered in 2012 after a flurry of fraud allegations.
A subsequent Army criminal investigation found little fraud but still stuck around 2,000 innocent soldiers and veterans with an erroneous mark on their records for years that stalled their careers. In many cases, those appeared as arrests on criminal background checks.
In late 2022, the Army admitted its mistake and began correcting the soldiers' records.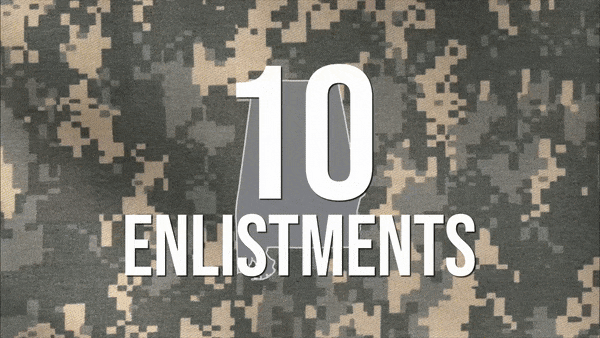 ARMY INJUSTICE: THOUSANDS OF SOLDIERS, VETERANS SLAPPED WITH MISLEADING CRIMINAL RECORD
States are hoping to capitalize on the successes of G-RAP while avoiding the "impropriety," according to Lt. Col. Clay Strickland of the Alabama National Guard. Alabama was one of the first states to launch a Joint Enlistment Enhancement Program in November 2020. The program has so far brought in 285 new recruits.
"It was after a lengthy process of reevaluating the problems with G-RAP, trying to make sure that we covered all the concerns that were identified," Strickland said.
Everyone Fox News spoke with agreed that G-RAP achieved its goal, boosting enlistment by about 150,000 troops.
"It did help recruit tens of thousands of good soldiers at a time when the nation needed them," said John Goheen of the National Guard Association, a lobbying organization. "There certainly was some fraud. There wasn't near the amount of fraud the Army accused G-RAP participants of having."
Innocent people got "ensnared in an overzealous investigation," Goheen added, which could make present day service members nervous about getting involved in a similar program.
"The fear of G-RAP still lingers," Strickland confirmed. "It's a difficult process for us to overcome when promoting this J.E.E.P. program that we think is outstanding … and we think we have put things in place to prevent and eliminate impropriety."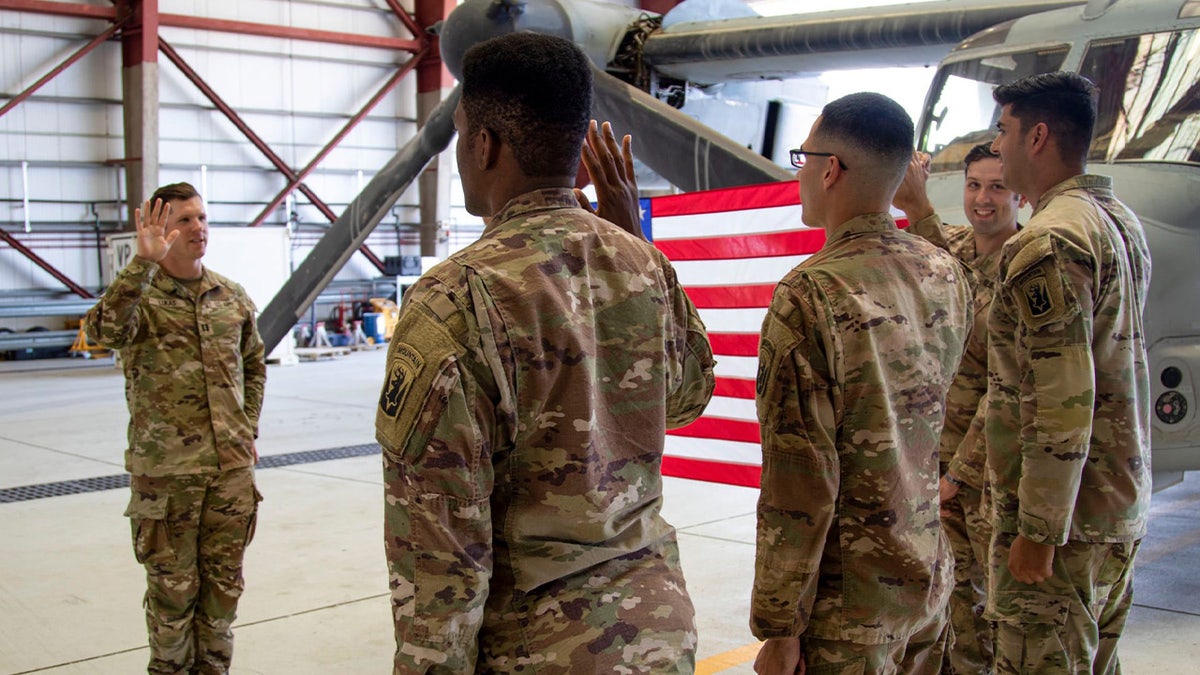 THIS SPECIAL OPS LEADER SECRETLY RAN A POPULAR MILITARY MEME PAGE — HERE'S HOW IT HELPED HIM DO HIS JOB
Maj. David Pytlik's friends convinced him to enlist through G-RAP in 2006. So when the Connecticut National Guard first proposed J.E.E.P., he immediately asked how it would be different. Now he's comfortable with the oversights in place.
Unlike G-RAP, which involved hundreds of thousands of people and was run by a private company via a National Guard Bureau contract, the new programs are operated at the state level.
"The scale is totally different," Pytlik said. Connecticut's program launched in July and has resulted in 75 leads and three enlistments so far. "We know our recruiters. We know who's eligible and who's not."
Much of the G-RAP scrutiny accused recruiters of conspiring with assistants. The assistants could submit the personal information of a recruit they'd never met, collect the $2,000 bonus, and split it with a recruiter.
Strickland said the Alabama guard is preventing that by severing the connection between recruiters and assistants. The assistant fills out the lead and hits send, then a supervisor distributes the lead to the next recruiter in line. Strickland added that the process is "periodically audited" to ensure everyone is following the rules.
If allegations of wrongdoing were to arise, the state would investigate, not the Army Criminal Investigation Division, Strickland said.
'DOG AND PONY SHOW': VETERANS STRUGGLE TO OBTAIN CANCER BENEFITS ONE YEAR AFTER MASSIVE BURN PIT LEGISLATION
CPAC's American Conservative Union Foundation worries states haven't laid out precise enough procedures.
"We do want incentive based programs to exist," said Frank Russo, director of the ACUF Prosecutors and Law Enforcement Advisory Council. "[But] there should be an accountability procedure. There should be ability for due process within that procedure. So if a third party or guardsman is accused of wrongdoing, there's an actual process to litigate those claims, which obviously there wasn't at the federal level, and we have not seen that as far as we're aware now."
Russo said some states in the early stages of legislating J.E.E.P. programs plan to contract with a third party, which had disastrous results in G-RAP.
"That tells us that there really is no learning from the mistakes of the past," he said. "And that's in red states, blue states, purple states. There really is no common denominator."
The National Guard Bureau has floated the idea of making "every single Guardsman a recruiter by paying them a bonus for anybody that they bring into the organization," but so far a new G-RAP has not been announced at the federal level.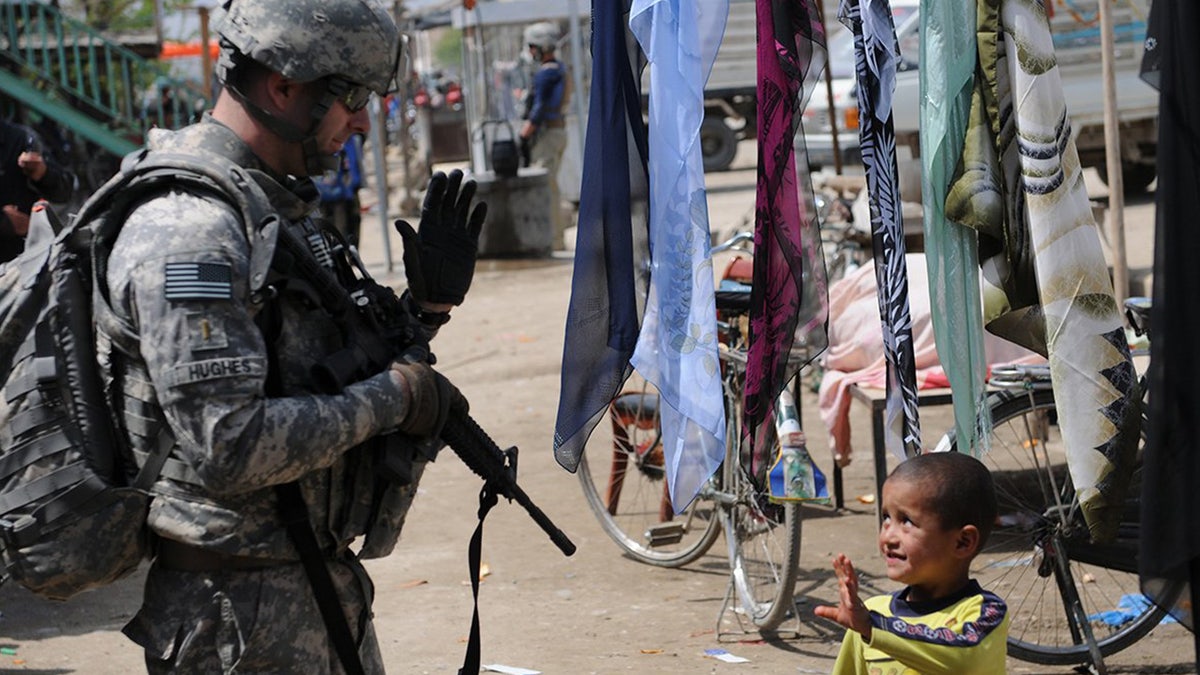 CLICK HERE TO GET THE FOX NEWS APP
Hughes' criminal record has finally been cleared, and he's pursuing a retroactive promotion. But he feels the Army has still not demonstrated a commitment to change.
While CID delivered a congressionally-mandated report on G-RAP to the House Armed Services Committee in July, according to a spokesperson, the report has not been made public. Many of the G-RAP victims have also called for hearings.
"You've got the Army acknowledging that they injured my career — along with hundreds or thousands of other officers and soldiers — and now they're recreating the very program that did the same thing before they've even righted the injustice from before," Hughes said. "That's what's really troublesome to me."