The Netherlands and Denmark will provide Ukraine with long-requested F-16 fighter jets in the coming weeks, the two countries announced Sunday.
Dutch Prime Minister Mark Rutte says his country has 42 available F-16s, though he did not commit to sending them all to Ukraine. Ukrainian President Volodymyr Zelenskyy thanked Rutte and expressed hope it could turn the tide against Russia.
"The military training will start in the very near future, and then it will take of course some time for the planes to get operational with well-trained pilots, but we'll do everything to make it happen as soon as possible," Rutte said after meeting Zelenskyy in Eindhoven.
"We highly appreciate the leadership of the Netherlands in the comprehensive and powerful support for Ukraine," Zelenksyy said in his own statement.
UNLIKELY GROUP OF SENATE REPUBLICANS TEAM UP ON AMENDMENT TO AUDIT UKRAINE SPENDING IN DEFENSE BILL
Zelenskyy went on to express hope that the Netherlands would continue with its current level of support for Ukraine even after the country goes through its upcoming parliamentary elections.
GOP LAWMAKERS URGE BIDEN TO HALT UKRAINE AID IN NEW LETTER: REPORT
The U.S. approved Denmark and the Netherlands to provide the F-16s last week. President Biden's administration had already approved F-16 training programs for Ukrainian pilots earlier this year.
Zelenskyy has argued that the F-16s could provide a boost to Ukraine's ongoing counteroffensive against Russian forces, which so far has struggled to gain ground.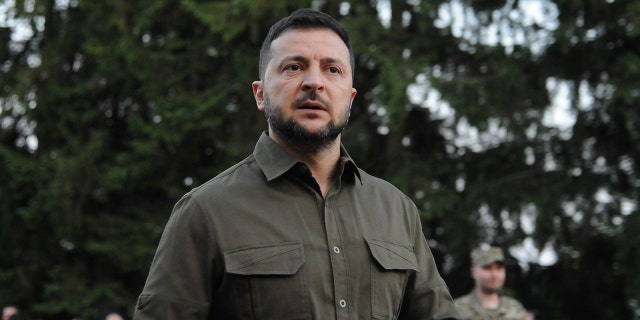 "Aircraft can speed up this process," he said Sunday. "We are speaking about air defence, because we have the winter ahead of us and we understand more than anyone else in the world what winter without electricity is like."
Zelenskyy is expected to conduct a similar meeting with Denmark officials later Sunday.
BIDEN'S UKRAINE FUNDING REQUEST TRIGGERS HOUSE SHOWDOWN: 'SHOVELING MONEY OUT THE DOOR'
The gift of fighter jets to Ukraine comes as the U.S. is becoming more divided over continued support for the country. President Biden proposed an additional $24 billion for their war effort earlier this month, only to run into outrage from many Republicans.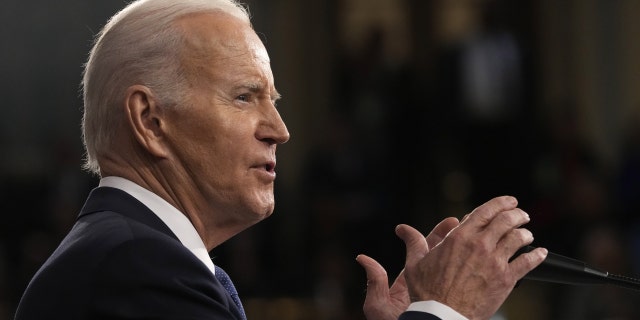 "This additional spending request deserves strict scrutiny from Congress and the American people," Sen. John Barrasso, R-Wyo., told Fox News Digital on Friday. "While the Biden Administration has ignored the security and humanitarian disaster happening at the border, their appetite to spend billions on other priorities has no end."
CLICK HERE TO GET THE FOX NEWS APP
"We have real work to do here at home. The United States has doubled what other NATO countries have contributed – combined. Our NATO allies need to step up because the U.S. will not shoulder this alone," he added.
Reuters contributed to this report.