Several victims killed this week in a series of mass shootings in Lewiston, Maine, had charged at suspected gunman Robert Card in the moments before their deaths, their family members have revealed. 
Michael Deslauriers Sr., who is chair of the Sabattus Historical Society, wrote on Facebook that his son Michael Deslauriers II and "dearest friend" Jason Walker were among the seven people who Maine State Police say were killed at the Just-In-Time Recreation bowling alley Wednesday night. 
"They made sure their wives and several young children were under cover then they charged the shooter," he wrote, describing the announcement of the deaths as "the hardest news for a father to ever have to share." 
Leroy Walker, the father of Schemengee's Bar and Grille manager Joseph Walker, told "Fox & Friends" on Friday that "My son went after the shooter, trying to defend everyone that was being shot at and just lost his life in trying."
LIVE UPDATES: ELITE BORDER UNIT JOINS MANHUNT FOR MAINE MASS SHOOTING SUSPECT ROBERT CARD 
"I knew my son would do something if it was possible. He wouldn't run away — I knew that. He would never run away from anything like this. People meant too much to him," Walker said.
Walker, who described his son as the "greatest" in the world, said he loved his job and "got up breathing it, went to bed thinking about what he was going to do the next day."
"I'm hoping he at least scared the man to take off, get out of there, not hurt anybody and not kill anyone else," Walker said about his son's interaction with Card.
Walker separately told NBC News that his son picked up a "butcher knife" before confronting Card and being hit with gunfire twice in the stomach.
Eighteen people were killed in the mass shootings. Card's whereabouts, as of Friday morning, remain unknown as a massive law enforcement presence has descended into Maine to assist in the manhunt.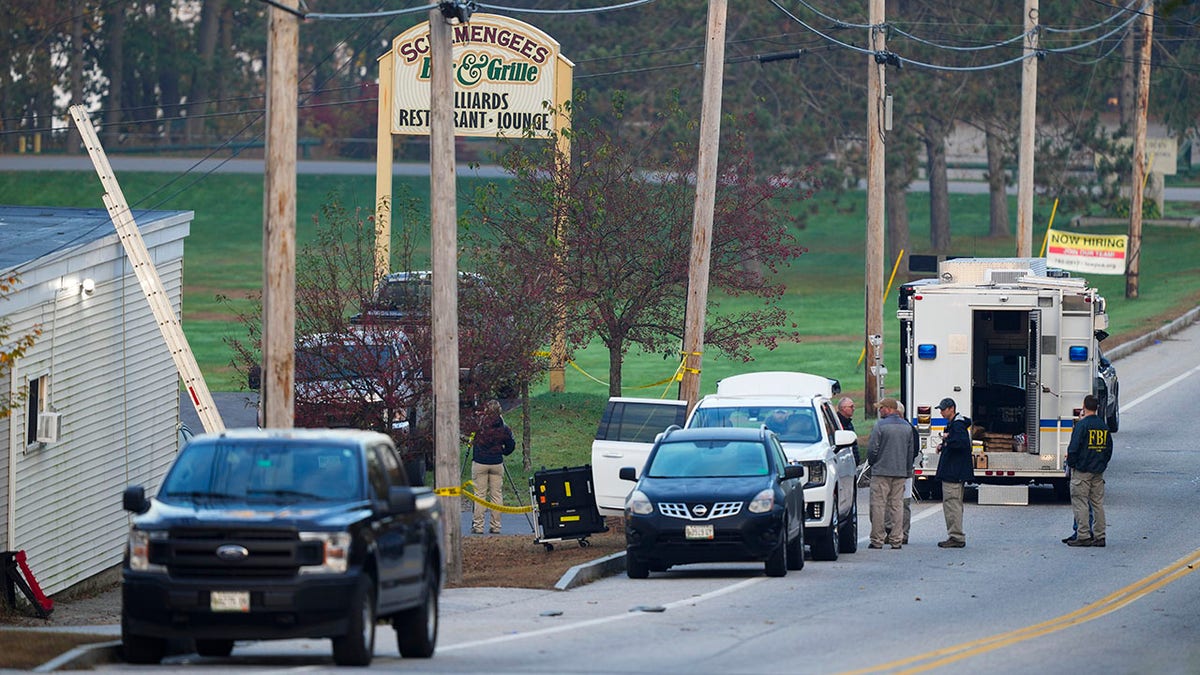 Maine State Police say in addition to the seven killed at the bowling alley, eight died after being targeted at Schemengee's Bar & Grille, and another three passed away after being taken to local hospitals. 
LEWISTON, MAINE MASS SHOOTINGS: A TIMELINE 
Tricia Asselin, 53, was killed at the bowling alley as she pulled out her phone to dial 911, her sister Bobbi-Lynn Nichols told People. 
Asselin worked part-time at the bowling alley, and Nichols said she had asked her to come bowl on her day off, the website added. 
Nichols told People that they heard a "loud pop" before a "stampede" of people started running out of the facility.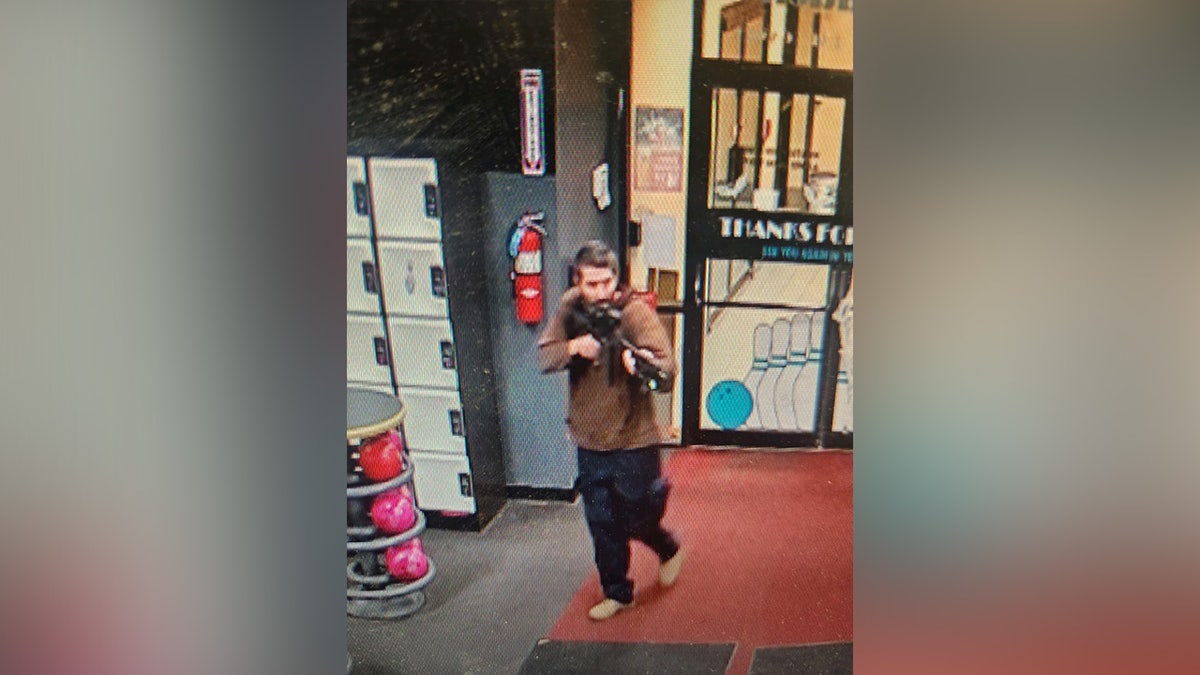 CLICK HERE TO GET THE FOX NEWS APP 
"We were just running, and I kept saying: 'I want my sister out of there,'" Nichols was quoted as saying. "And she called 911 and put herself in his way by trying to get help. She's a hero. My sister is a hero."