A massive explosion at a gas station in Russia left at least 35 people dead and dozens injured, Russian officials said Tuesday.
Russia's Emergency Ministry said Tuesday that an explosion Monday night on the outskirts of Makhachkala, the capital of the southern Republic of Dagestan, left a total of 105 people injured, including 35 people who ultimately succumbed to their injuries.
Dagestan Governor Sergei Melikov said three of those who died were children.
Officials said a fire started at a nearby car repair shop and spread to the gas station, prompting the blast, Russia's state news agency RIA Novosti reported, citing the country's Emergency Ministry. The subsequent fire covered an area of approximately 600 square meters, the report said.
PUTIN'S DEPUTY ACCUSES NATO OF 'OPENLY FIGHTING' RUSSIA, VOWS ALL ENEMIES WILL BE 'VANQUISHED'
Some of those injured in the explosion were airlifted to Moscow for treatment.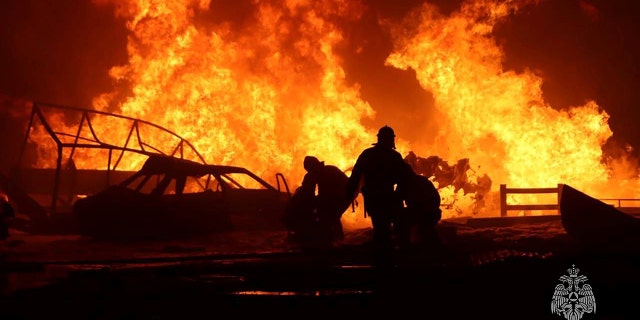 Russian authorities said they have launched a criminal investigation into the incident.
UKRAINE SAYS RUSSIA HAS LOST 250K TROOPS SINCE PUTIN FIRST INVADED, ZELENSKYY SHARES TRIUMPHANT MESSAGE
Dagestan authorities said they are compensating the families of the deceased, who will receive 1 million rubles (about $10,000) each and those who were injured will receive 200,000-400,000 rubles (about $2,000-$4,000).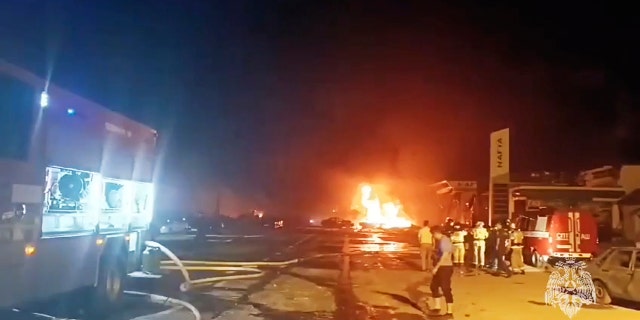 Tuesday was declared the day of mourning in Dagestan.
CLICK HERE TO GET THE FOX NEWS APP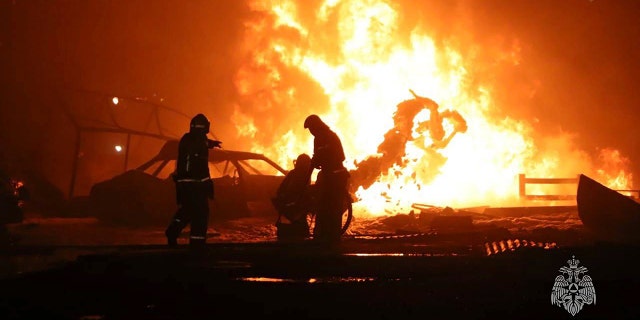 Another blast Monday night in western Siberia, Russia, left two people dead and injured five more. The explosion occurred at an oil mine in the Khanty-Mansiysk region late in the evening, local authorities said.
The Associated Press contributed to this report.