A 13-year-old girl is recovering in a hospital after she was shot in front of her Hyattsville, Maryland, home Thursday night while jumping on a trampoline. 
"It hurts," the teen's brother, who spoke to FOX 5 with permission of his grandmother and without showing his face, said, calling the shooting "devastating."
"I hope she pulls through," he added. 
Residents who live nearby in the Prince George's County neighborhood said they heard several shots around 6:30 p.m., and a witness told investigators they saw two suspects in a red car open fire at the house before speeding away. 
CONNECTICUT MAN CONVICTED OF MURDER IN STRAY-BULLET KILLING OF 2-TIME PUERTO RICAN OLYMPIAN'S MOTHER 
As the girl ran for cover, she was hit, FOX 5 reported. While she is expected to recover, her family said the girl is "traumatized" by the incident. 
GEORGIA MAN CHARGED AFTER STRAY BULLET KILLS 11-YEAR-OLD GIRL SLEEPING IN BEDROOM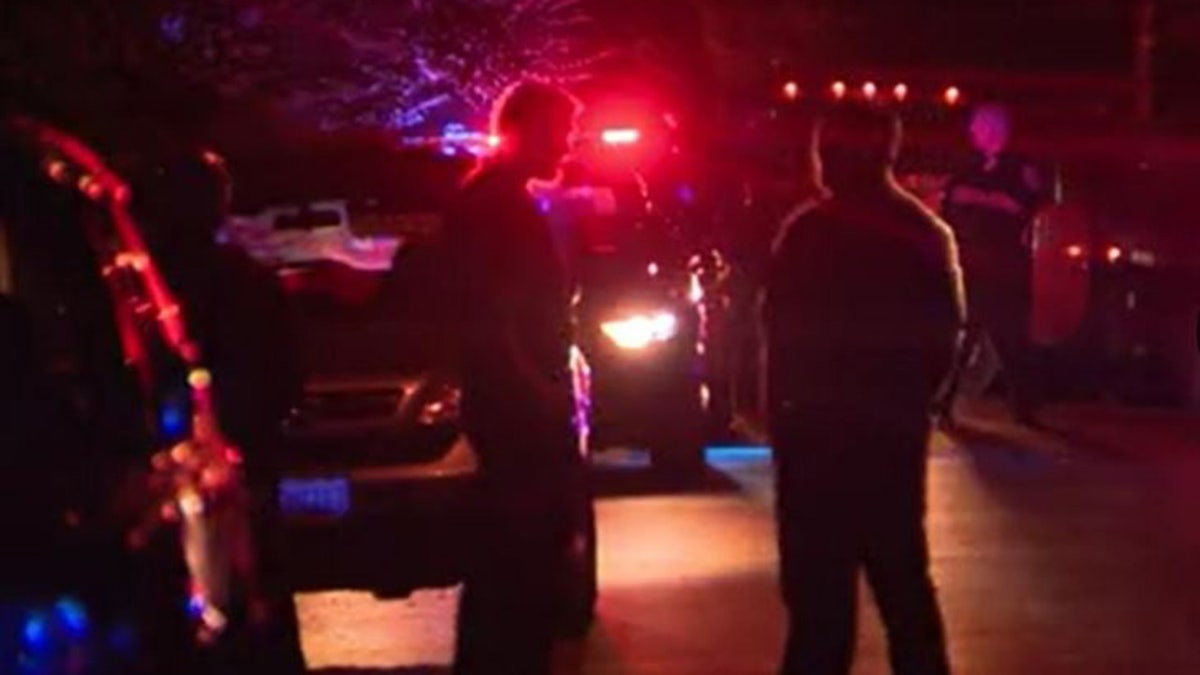 Police began interviewing potential witnesses Thursday night in the Hyattsville neighborhood, and are looking for any possible surveillance footage of the shooting. 
The boy told FOX 5 he would tell the suspects, "I hope y'all know that you shot a 13-year-old little girl. Think about that, you know?"
He said he had no idea who would shoot at his house. 
CLICK HERE TO GET THE FOX NEWS APP
"This is reality, so…" he added of the prevalence of crime in the area.