A "rare sighting" of a manatee in a Rhode Island saltwater pond marked the first sighting of the sea creature since 2016, environmental officials said.
The Rhode Island Department of Environmental Management (DEM) said in a social media post that the animal was spotted in the Quonochontaug Pond, a local saltwater spot that connects to the Atlantic Ocean in Charlestown.
The manatee was first spotted Monday, with DEM officials, the U.S. Fish and Wildlife Service, and Mystic Aquarium in Connecticut continuing to monitor the animal. 
POPULAR FLORIDA MANATEE DIED OF INJURIES FROM SEX WITH HIS BROTHER, AQUARIUM CONCLUDES
The DEM said manatees typically live in waters off of Florida and the Gulf Coast in the winter, but travel further north in the summer. Often called sea cows for their affinity for seagrass and marine plants, manatees are more closely related to elephants, the DEM said.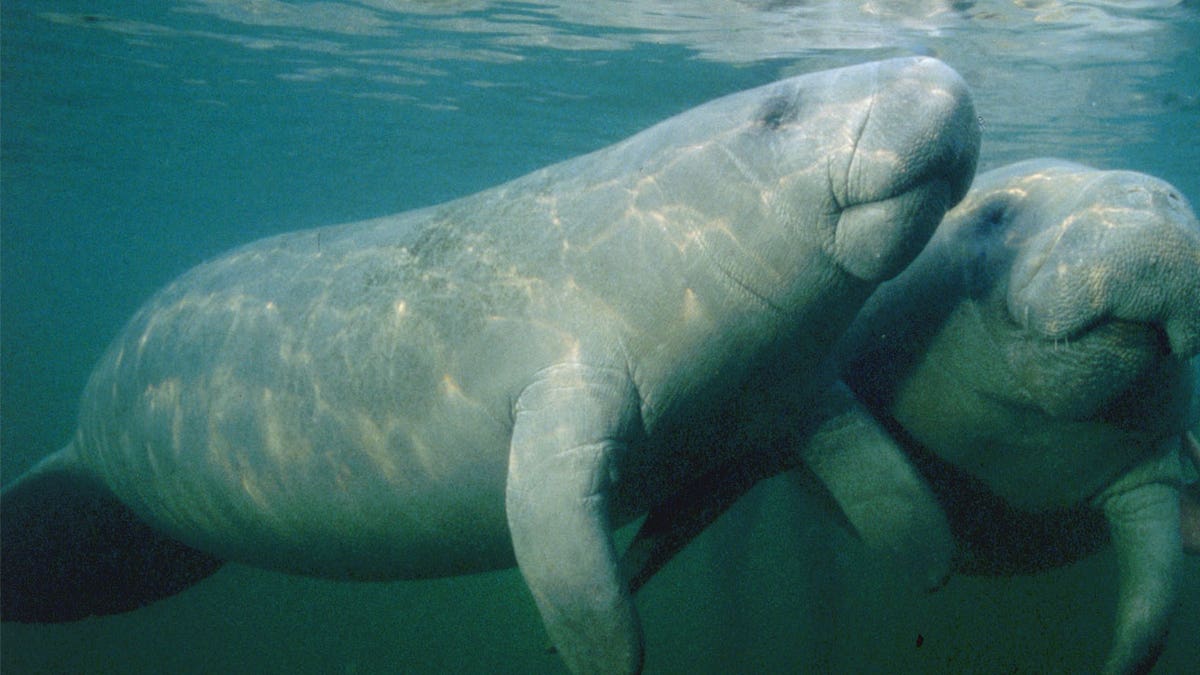 Manatees are a rare sighting in the cooler waters of New England, but have occasionally been seen throughout the years.
The last sighting of a manatee was off Cape Cod in 2016. Prior to the 2016 sighting, people spotted the marine mammal in 2006.
CLICK HERE TO GET THE FOX NEWS APP
Manatees are protected species by the Endangered Species Act and the Marine Mammal Protection Act. 
The DEM is asking boaters and swimmers to keep at least 150 feet away, and exercise caution if they come across the manatee.