British endurance swimmer Lewis Pugh has successfully completed a gruelling 315-mile (500-kilometer) journey along New York's Hudson River to recognise the river's cleanup that was successfully achieved with efforts spanning over decades.
Lewis Pugh's remarkable feat not only showcased his impressive swimming abilities but also highlighted the significant progress made in cleaning up the once-polluted waterway over the past decades. 
Pugh, who has been serving as the UN's first patron of the oceans for the last ten years, spoke on the Hudson River's troubled history. 
Half a century ago, the Hudson River was notorious as one of the most polluted rivers worldwide, its water quality so poor that it would change colors daily due to industrial discharges and pollutants.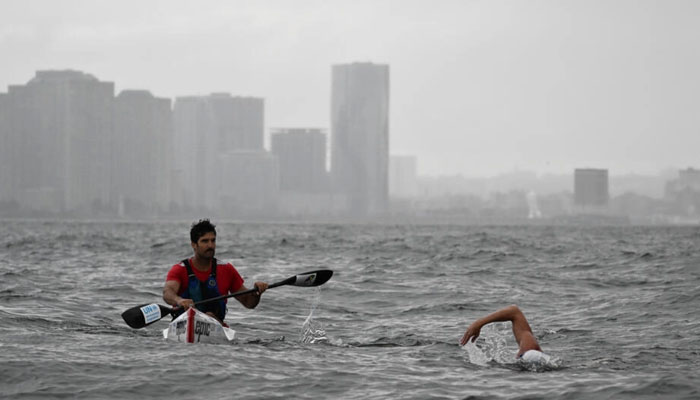 Nevertheless, sustained efforts to combat pollution and restore the river have yielded impressive results. Pugh's unassisted month-long swim from the river's mountain source to New York City symbolises this transformation and serves as a source of inspiration for others. 
Lewis Pugh believes that witnessing what has been achieved in the Hudson will encourage people to take action to clean up their own rivers and save them from similar degradation.
Pugh's advocacy for cleaner rivers has taken him on challenging swims in diverse locations, from the icy waters of Antarctica to the North Pole and the Red Sea. His commitment to the cause is evident in his determination to ensure that rivers worldwide become safe and welcoming for activities like swimming and fishing.
The timing of Pugh's Hudson River expedition coincides with the annual UN General Assembly in New York, where global leaders are gathering. The assembly holds particular significance as it is the setting for the formal signing of the High Seas Treaty, a historic agreement that promises to shape the future of ocean conservation worldwide.