A Malaysia Airlines passenger was arrested Monday in Australia after a midair incident aboard a flight from Sydney to Kuala Lumpur forced the plane to turn around, authorities said.
Malaysia Airlines flight MH122 was more than three hours into the eight-hour flight with 199 passengers and 12 crew when a "disruptive passenger" forced the plane to return to Sydney Airport, the airline told The Associated Press.
"In the interest of safety, the commander of the flight made a decision to return to Sydney," Malaysia's national carrier said in the statement.
About three hours after landing at Sydney Airport, police arrested a 45-year-old man without incident and released the rest of the passengers from the plane, Australian Federal Police said.
'CRAZY PLANE LADE' TIFFANY GOMAS BREAKS SILENCE DURING TEARY APOLOGY: 'WE ALL HAVE OUR BAD MOMENTS'
Police described the situation as an "emergency incident," though they released no further details about what happened on the flight.
While officials have yet to reveal details of the alleged outburst, Australia's Nine News reported that a passenger holding a backpack aboard the flight had threatened to "blow the plane up." The report said the in-flight crew checked the backpack and found no explosives.
DELTA AIR LINES PASSENGER SETTLEMENT OFFERS REFUNDS TO SOME CUSTOMERS AFFECTED BY COVID CANCELATIONS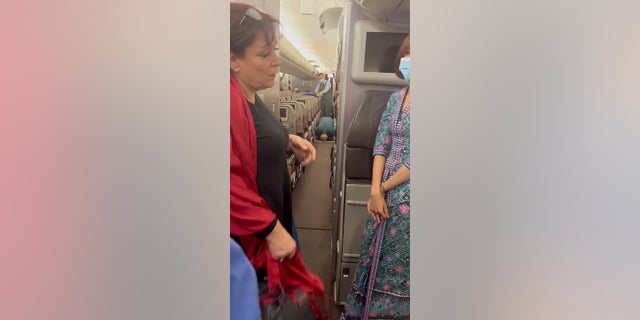 Police, who have yet to release the man's identity, said he was expected to be charged later Monday. Police did not specify a potential charge.
The airline thanked passengers for remaining calm and cooperative during the ordeal and said they would be transferred to the next available flights.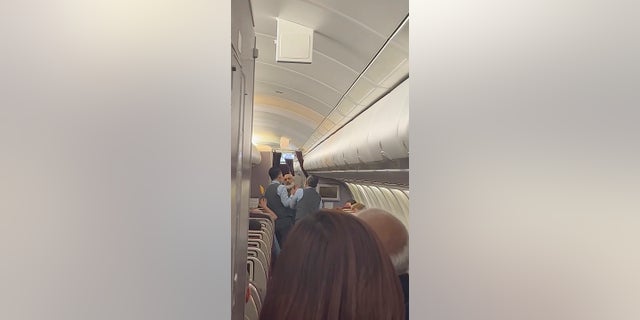 CLICK HERE TO GET THE FOX NEWS APP
Sydney Airport said 32 domestic flights were canceled due to the incident and others were delayed up to 90 minutes. No international flights were canceled.