A frantic pounding on the door woke Green Beret Sgt. 1st Class Jamie Morris on June 4, 2017. He lifted his phone to check the time, already annoyed. But his anger vanished as he stepped out into the hallway of the embassy housing in Bamako, Mali. People rushed around him, attempting resuscitative efforts on Green Beret Staff Sgt. Logan Melgar.
Four special operators were ultimately convicted of killing Melgar in a hazing attack.
Morris was never formally charged or accused of participating in Melgar's death, but a fleeting remark in a pair of plea deals would lead to his background check being littered with charges from obstruction to murder. 
"It's really a story of the military overreacting, looking for scalps," said Jeffrey Addicott, who is representing Morris pro bono through the Warrior Defense Project.
US MILITARY APPEALS COURT ORDERS NEW SENTENCING FOR NAVY SEAL IN HAZING DEATH OF US ARMY GREEN BERET
Morris is a casualty of a military justice system that creates a permanent record for anyone investigated in connection with a crime — regardless of whether probable cause is ever found or if the individual is charged — and reports that information to a federal database where it appears as an arrest record. 
But with Addicott's help, Morris is fighting to clear his name once and for all.
What happened in Mali
Morris fought to join the Army. A car crash in college shattered his kneecap, resulting in Morris being shot down twice for service. He filed a series of appeals and was finally allowed to enlist in 2004.
After that, it was smooth sailing. He graduated as a weapons sergeant and immediately deployed to Afghanistan and later to Iraq, Jordan, Germany and Africa.
"You could get as much out of the Army as you wanted to put into it," Morris said. "I was always trying to look for what was going to push me and get the most out of me."
He had no complaints about his career. But then in 2017, he was asked to deploy to Mali with a Special Forces Operational Detachment Alpha.
Morris said he saw Melgar the night of his death. The younger Green Beret asked Morris to translate a business card that was written in French.
"I asked where the rest of the guys were, and he explained to me that he ditched them on the way to a party that they were all supposed to go to," Morris recalled. It was the latest example of conflict between Melgar and other members of the ODA, tension which Morris had reported up the chain of command at least twice since March 2017, according to a memo from his supervisor.
A few hours later, Melgar was dead.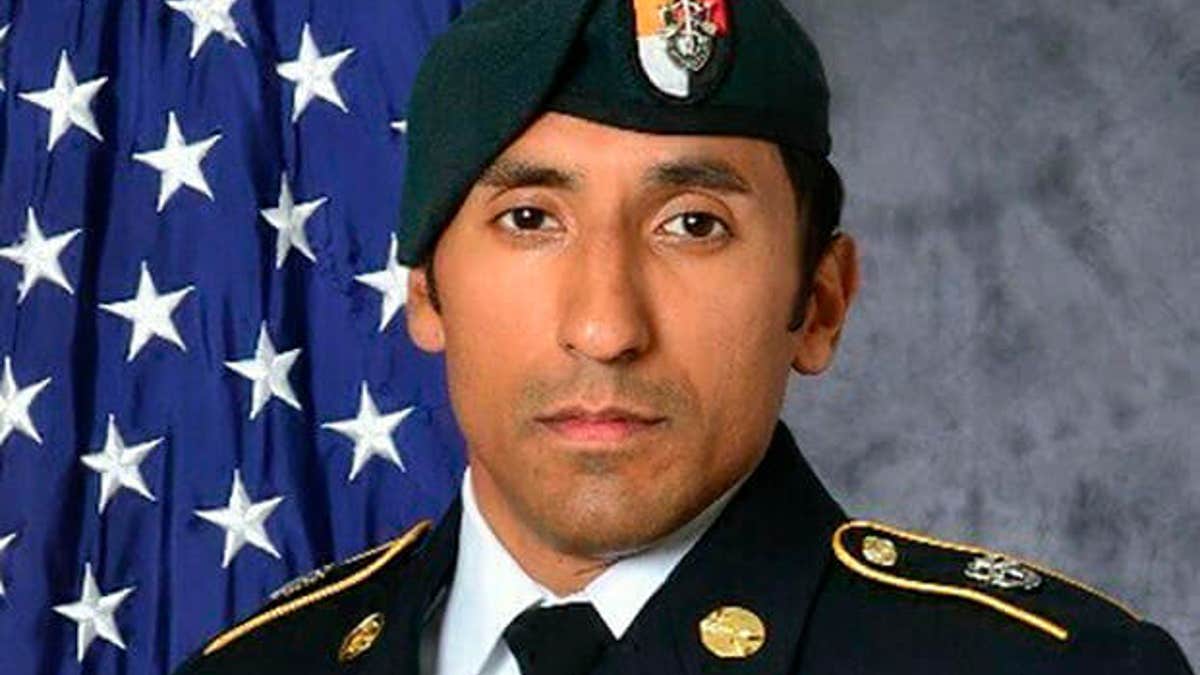 The men's stories varied wildly in the immediate aftermath. Two SEAL Team Six members originally told investigators they found Melgar unconscious and tried to revive him. Later, they claimed they were practicing combat training with Melgar, but he passed out from drinking. Toxicology reports didn't reveal any alcohol or drugs in Melgar's system.
Court documents and testimony finally pieced together a different story.
The special operators busted down Melgar's door with a sledgehammer, Military Times reported. Navy SEAL Tony DeDolph put Melgar in a chokehold. Another Navy SEAL, Adam Matthews, grabbed Melgar's legs, and Marine Raiders Kevin Maxwell and Mario Madera-Rodriguez started wrapping him in duct tape. Then Melgar stopped breathing. The other men stripped away the tape and tried to resuscitate him, first with CPR, then with a tracheotomy.
They failed.
The investigation was kept quiet for months. Finally, in November 2018, Matthews, DeDolph, Madera-Rodriguez and Maxwell were charged with murder, involuntary manslaughter, conspiracy, hazing, obstruction of justice and more.
Morris was not implicated in the case until May 2019 when Matthews pleaded guilty to conspiracy to commit assault, unlawful entry, obstruction of justice and violating a general order by committing hazing. 
Matthews testified that he told DeDolph to get approval for the hazing. He said DeDolph woke Morris up and that Morris gave permission before going back to sleep, The Washington Post reported. Morris said that never happened, and the Post noted that the allegation against Morris had not appeared in hundreds of pages of court filings before that point.
"Anybody with half a brain" could see that Matthews was making a last-ditch attempt to save his own skin, Addicott said. "Not all liars are murderers, but all murderers are liars," the retired Army lieutenant colonel and judge advocate added.
During his own plea deal, DeDolph denied asking Morris for permission for the hazing and said Morris had no involvement in the incident, Addicott said. DeDolph's attorney, Timothy Parlatore, declined to comment on Morris' situation directly since his own client is awaiting resentencing after a military appeals court found prosecutors failed to disclose that Matthews, who testified against DeDolph, asked for clemency in exchange for his testimony. 
"Logan Melgar's death was an unfortunate tragedy, but the efforts by prosecutors to inflate that tragedy and add additional fabricated 'facts' do not bring justice, they only compound the tragedy," Parlatore told Fox News in an email.
GREEN BERET A VICTIM OF MILITARY INVESTIGATORS OUT FOR 'SCALPS,' LAWYER SAYS:
WATCH MORE FOX NEWS DIGITAL ORIGINALS HERE
Later, Marine Staff Sgt. Kevin Maxwell repeated the allegation that the men asked Morris for permission and received it. But his story differed from Matthews' in that he said the men planned to record Melgar being sexually assaulted too.
Maxwell pleaded guilty to numerous charges including negligent homicide, conspiracy to commit assault and hazing. But he was never charged with anything related to sexual assault.
The plea deal allegations finally signaled to Morris that he had something to worry about, but he had no idea how serious it was. Two years after Melgar's death, the Army Criminal Investigation Division (CID) finally asked Morris to come in for questioning.
Agents fingerprinted him, took a DNA swab from his cheek and took his photo.
"Is this a mug shot?" Morris recalled asking, mostly joking.
"No, this is not a mug shot. This is just part of the process," he said the agent responded.
That was the last he heard about it for the next two years.
'Could you tell me about this arrest?'
When a local sheriff's department employee called to ask about his concealed carry renewal, Morris wasn't entirely surprised. James Morris is a common name, so it wouldn't have been the first time he had to explain that no, he's not that James Morris with a DUI conviction in Alabama or the one who had his license suspended in Texas.
But this time was different.
"Could you tell me about this arrest?" the woman asked.
He laughed. "You definitely got the wrong person. I've never been arrested in my life."
"No?" the woman sounded skeptical. "You got some pretty serious charges." She read off 10 charges in all.
The most serious were attempted aggravated sexual contact, negligent homicide and murder.
"I had all of these on my record and had no idea," Morris said. "I'd been walking around with them for at least two years at that point."
Morris is a victim of an obscure military process known as "titling," in which CID creates a permanent record showing a soldier was the subject of an investigation regardless of whether they are ever charged with a crime. In many cases, CID forwards that information to the FBI's criminal database where the titles show up as an arrest.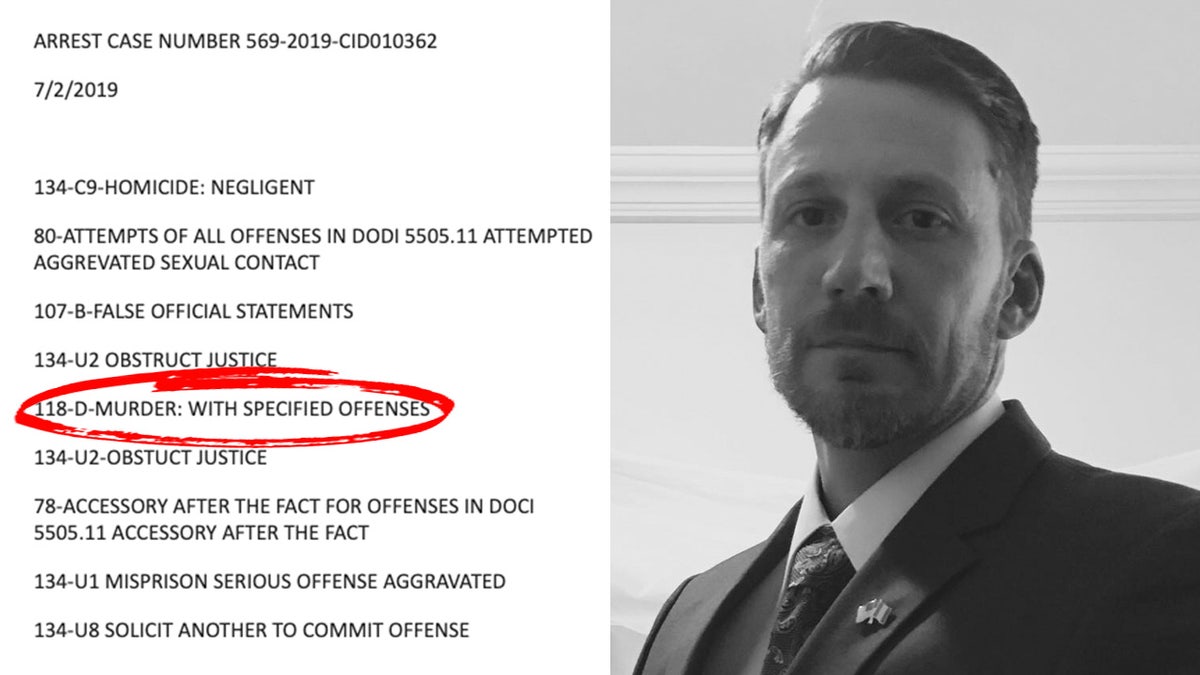 Soldiers and veterans usually don't know they've been titled until they apply for a job, firearm license or anything else that requires a background check. Once you've been titled, it's nearly impossible to get your record corrected.
"I think the rot is at the top," Addicott said. "The CID is out to justify their existence, and therefore in many cases, they're not concerned with providing justice. They're concerned with titling people."
The sensationalism of the crime likely played a role, Addicott added. America's most elite warriors, hazing and killing one of their own.
"This was a high-profile news story," he said. "The CID goes to a five-alarm fire."
Just an 'administrative function'
Tears started to form in Kim Morris' eyes when she considered all her husband has been through. She thought she knew what their family signed up for when he enlisted in the military. During their first year of marriage, Morris wrote his will and chose the songs he wanted played at his funeral.
"I knew every time he left, I may never see him again," Kim said. "I wasn't okay with it, but I had to be okay with it."
But she didn't expect her husband to be betrayed by his own government.
"The worst part is, we signed up for a unit that was gonna protect him and they didn't," she said. "Where is the brotherhood? Where is the accountability?"
Morris tried fruitlessly to convince his chain of command and CID that the titling had given him a false criminal record. It looked like he was walking around awaiting trial for murder. He was afraid to volunteer at his church or chaperon his daughter's school field trips because the required background checks would slap him with a "scarlet letter."
They didn't listen.
"You were a subject of an investigation," he remembered his chain of command saying. "Titling is just an administrative action."
"They just keep telling you these things don't get held against you," Morris said. "They do. They most certainly do."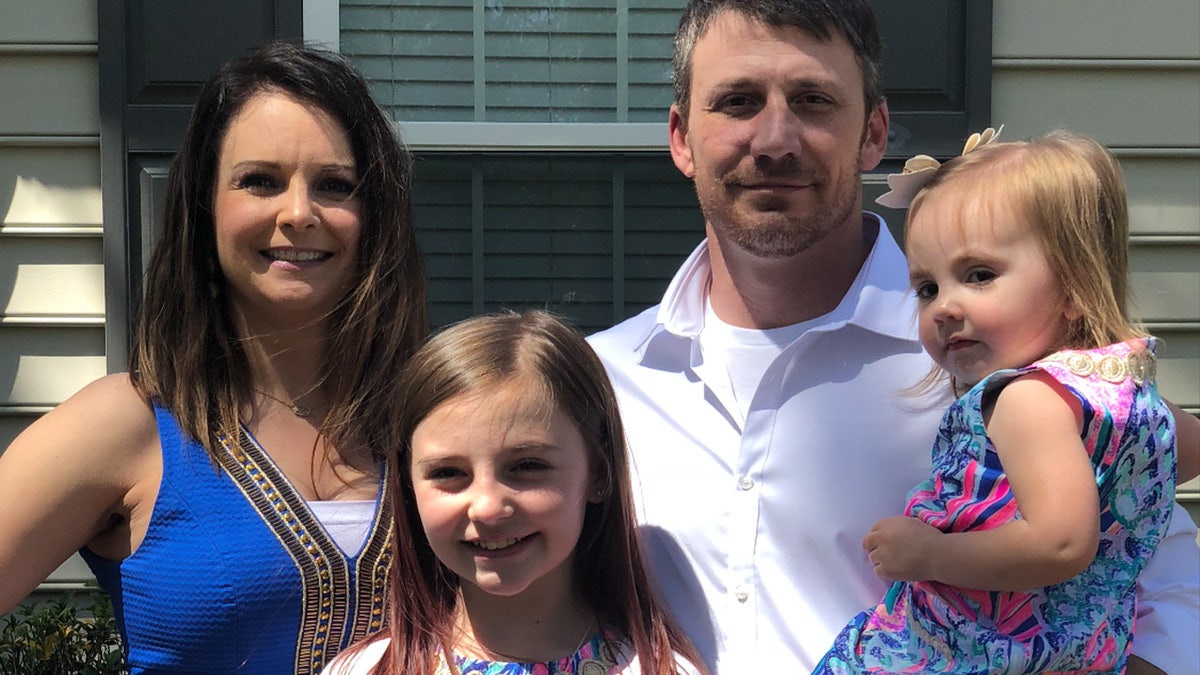 ARMY INJUSTICE: THOUSANDS OF SOLDIERS, VETERANS SLAPPED WITH MISLEADING CRIMINAL RECORD
"Every facet of [the Uniform Code of Military Justice] will hide behind 'it's an administrative action,' but I can administratively freeze your checking accounts and it's just an administrative action," he added. "But you can't buy food. I can effectively starve you to death. To say that it's just an administrative action doesn't do it any justice at all."
Last November, Morris filed a complaint with the Defense Department's inspector general. At some point between then and June, the murder charge and negligent homicide charges were inexplicably scrubbed from his record. But a slew of other charges remain, including attempted aggravated sexual contact, soliciting another to commit aggravated assault and obstruction of justice.
Despite a judge advocate issuing a memo in June finding no probable cause that Morris committed the offenses, CID refuses to untitle Morris.
In an Aug. 15 email reviewed by Fox News, a CID agent said the allegations against Morris were changed to "no probable cause" and that his fingerprints were removed from the database. But the agent wrote that DoD rules prohibit individuals from being untitled unless there is a case of mistaken identity or an error was made in applying the "credible information standard."
"Mr. Morris will remain titled," the agent wrote. "Titling is an administrative function and NOT indicative of a criminal determination."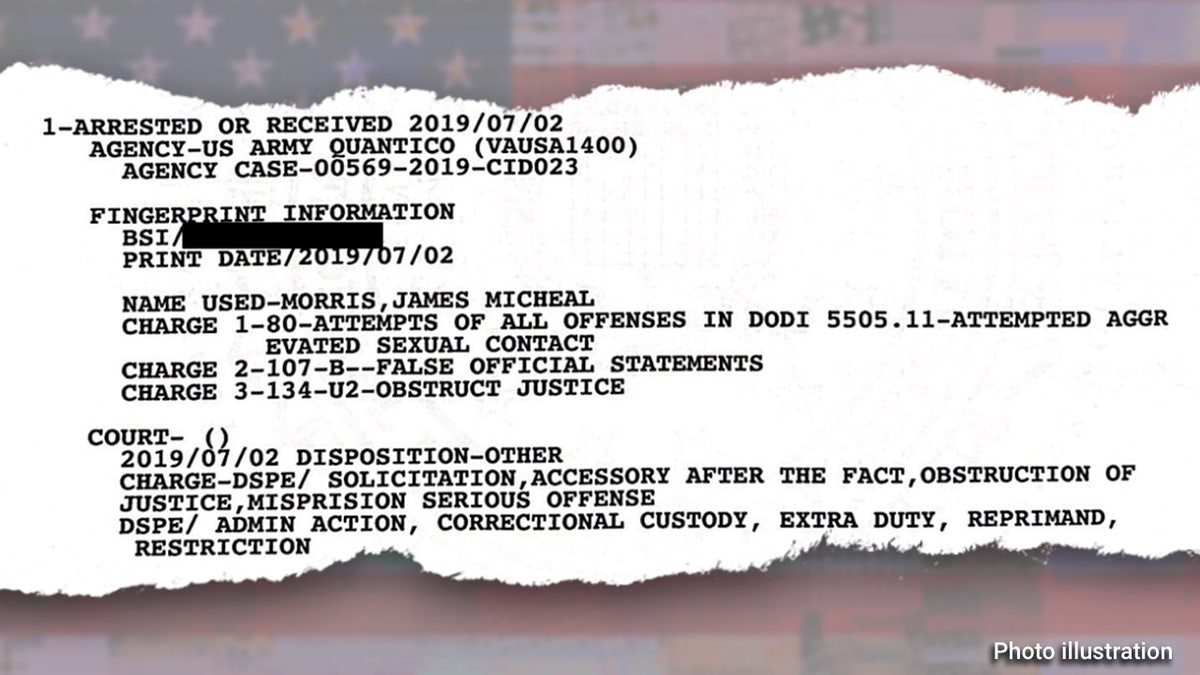 But when it comes to a background check, that "administrative function" looks a lot like criminal wrongdoing. The flag on his record stopped Morris from progressing in the Army.
"I was at the prime of my career to be able to move forward, to do what every young Green Beret joins to do and become a team sergeant or a team leader and lead those guys and show them what you've learned from all your years," he said.
Instead, his career stalled out in 2019. In May of this year, Morris said he was pressured to leave the Army after 18 years and 10 months. He was just over a year away from obtaining the coveted military pension.
"He didn't want to get out of the military," Addicott, Morris' lawyer, said. "He lost hundreds of thousands of dollars" by retiring before the 20-year mark.
And getting a job — or a concealed carry permit — is no easy feat when it looks like you've been arrested for murder or attempted sex crimes. Morris said he applied to 80-some jobs over the course of a year. He got two interviews.
"You'll never know how many jobs you didn't get because of a background check," he said. "However, it does leave you with this stigma. I know that this is out there."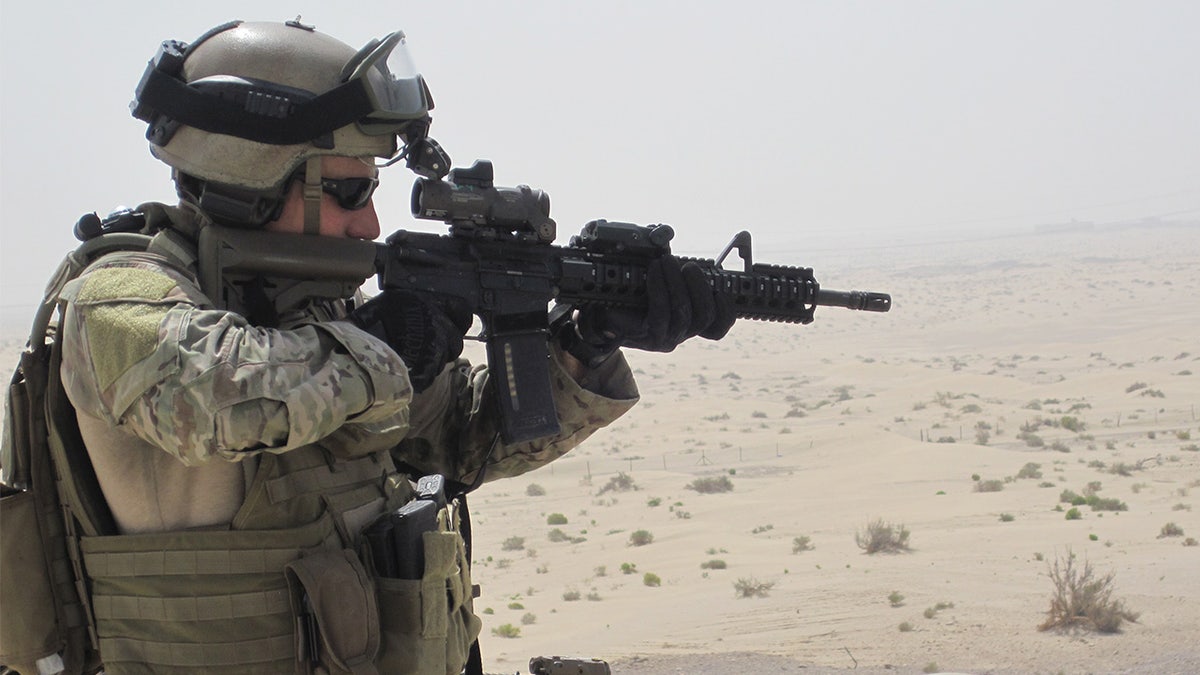 THE ARMY GAVE THIS OFFICER A FALSE CRIMINAL RECORD, STUNTING HIS CAREER. NOW HE'S GETTING BACKPAY
There is a precedent for removing titles, though it took years of fighting by a few vocal soldiers and lawyers, including Addicott. Last fall, the Army announced its intent to correct the records of around 2,000 troops whose records were tarnished for years after a sloppy CID investigation into a recruiting program known as G-RAP.
While the Army primarily focused on removing the soldiers' names from criminal databases, officials said they would also review whether individuals should have been titled and expunge any that did not meet the "appropriate standard."
In August, a CID spokesman told Fox News that the review found 2,071 erroneously titled individuals and 1,454 people requiring corrective action for indexing (the process of sending the information to the FBI). Corrections are complete, the spokesman said, and a report on titling and indexing practices was sent to Congress in July.
"As a result of the G-RAP review, CID took immediate action and conducted all-hands training regarding proper titling and indexing," the spokesperson wrote in an email to Fox News.
A CID spokesman declined to answer questions about Morris' case or comment on his titling, telling Fox News only that the agency follows procedures as outlined by the Defense Department. Army public affairs did not respond to multiple requests for comment.
"The CID could untitle [Morris] if they wanted to," Addicott said. "They did it for the G-RAP cases. They just won't do it for this particular case."
CLICK HERE TO GET THE FOX NEWS APP
Addicott, who recently took Morris' case, said he intends to fight to get the titles removed, clear Morris' name and get him reinstated in the military so he can recoup his lost promotion to Master Sergeant and obtain his retirement benefits.
The Morris family, meanwhile, just wants the nightmare to finally end.
"I don't even know that we'll know how to feel normal without this black cloud over us and our family," Kim said. "There is no way, absolutely no way, we could have made it without our faith in God and our family that has been around us and that has prayed for us."
To hear more of Morris' story, click here.
Ramiro Vargas contributed to the accompanying video.