Hundreds of protesters reportedly gathered at the U.S. Embassy in Beruit, Lebanon on Tuesday night after a rocket hit a hospital in the Gaza Strip.
The protest came after a Hamas-run hospital in the Gaza Strip was hit by a rocket on Tuesday, resulting in hundreds of deaths. 
According to Reuters, more than 100 protesters were near the embassy carrying Palestinian flags.
Tear gas was deployed near the embassy.
HUNDREDS KILLED IN BLAST AT GAZA STRIP HOSPITAL, ISRAEL SAYS ISLAMIC JIHAD 'FAILED ROCKET LAUNCH' TO BLAME
WATCH: Protesters gather near US embassy in Beirut, Lebanon
Jordanian protesters also attempted to storm the Israeli embassy on Tuesday.
According to the Agence France Presse, dozens of demonstrators attempted to storm the Israeli embassy in Amman, Jordan and got past a security barrier and moved closer to the embassy itself.
Security at the embassy used tear gas to disperse the protesters, according to the report.
According to Palestinian authorities, at least 500 people were killed at the al-Ahli Baptist Hospital.
The IDF claims that the strike was the result of a failed rocket launch in Gaza by terrorists.
FORMER ISRAELI SOLDIER SUGGESTS HOSTAGE RESCUE OPERATIONS BEHIND DELAY IN GROUND INVASION OF GAZA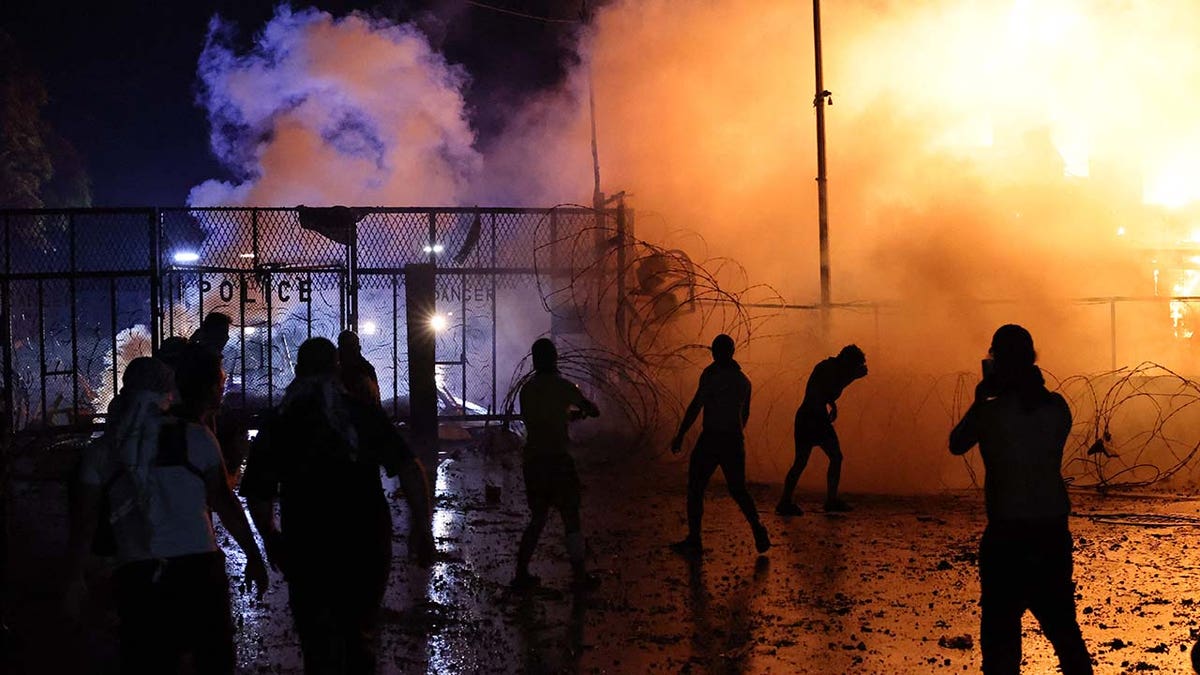 "An analysis of IDF operational systems indicates that a barrage of rockets was fired by terrorists in Gaza, passing in close proximity to the al-Ahli [Baptist] hospital in Gaza at the time it was hit," IDF officials said. "Intelligence from multiple sources we have in our hands indicates that Islamic Jihad is responsible for the failed rocket launch which hit the hospital in Gaza."
CLICK HERE TO GET THE FOX NEWS APP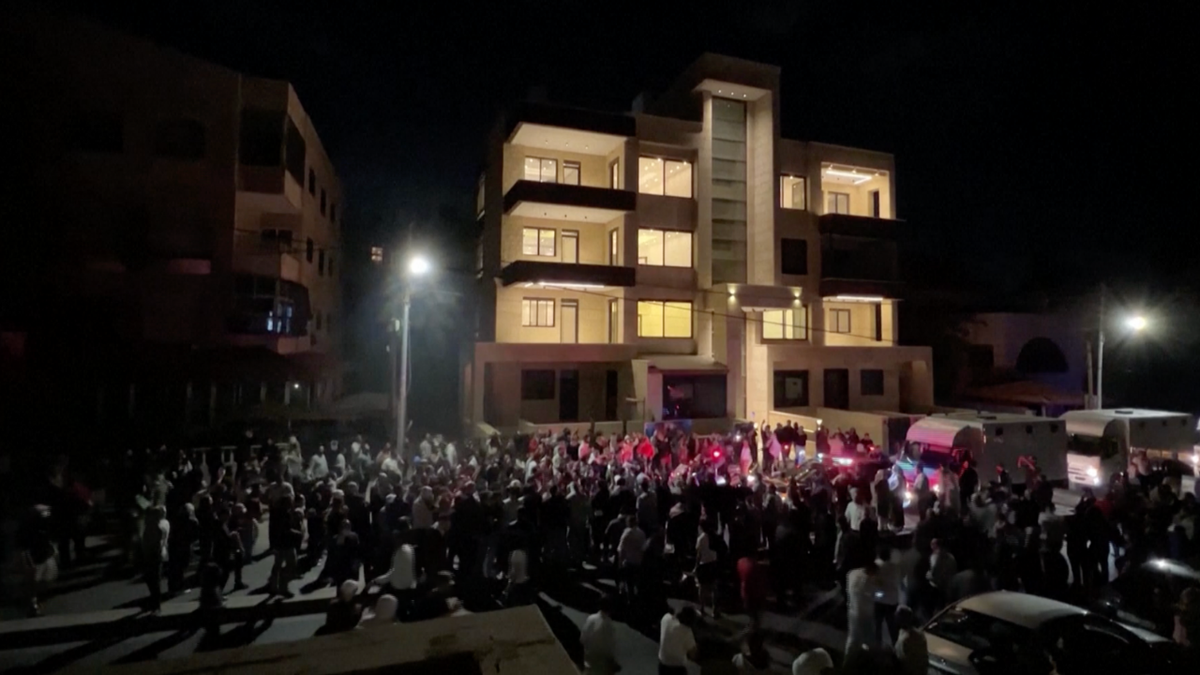 At the Israeli embassy in Amman, police vehicles also attempted to barricade the embassy.
Jordan's King Abdullah commented on the bombing, calling it a "massacre" and a "war crime."
Fox News' Greg Wehner and Trey Yingst contributed to this report.