The Brazilian killer who escaped a Pennsylvania jail two weeks ago and was recaptured in a tactical operation near a row of farms in Chester County Wednesday is back behind bars.
Danelo Cavalcante, 34, climbed out of the Chester County Prison – a local jail about 30 miles outside Philadelphia – on Aug. 31. He was awaiting transfer to state prison at the time.
The dramatic escape was recorded on video, and police immediately launched a manhunt, but he continued to evade capture for days, then weeks.
CONVICTED KILLER DANELO CAVALCANTE CAPTURED IN PENNSYLVANIA NEARLY 2 WEEKS AFTER PRISON ESCAPE
Pictures show the suspect, who was bitten on the head by a K-9 while trying to flee, arrived barefoot, wearing handcuffs and a hospital robe at the Avondale jail about six hours after his arrest.
He had been treated for a bite wound after officers surprised him in the woods and he tried to crawl away through the brush and cops unleashed their dogs.
ESCAPED KILLER SHOT AT BY PENNSYLVANIA HOMEOWNER WHILE ON THE RUN, POLICE SAY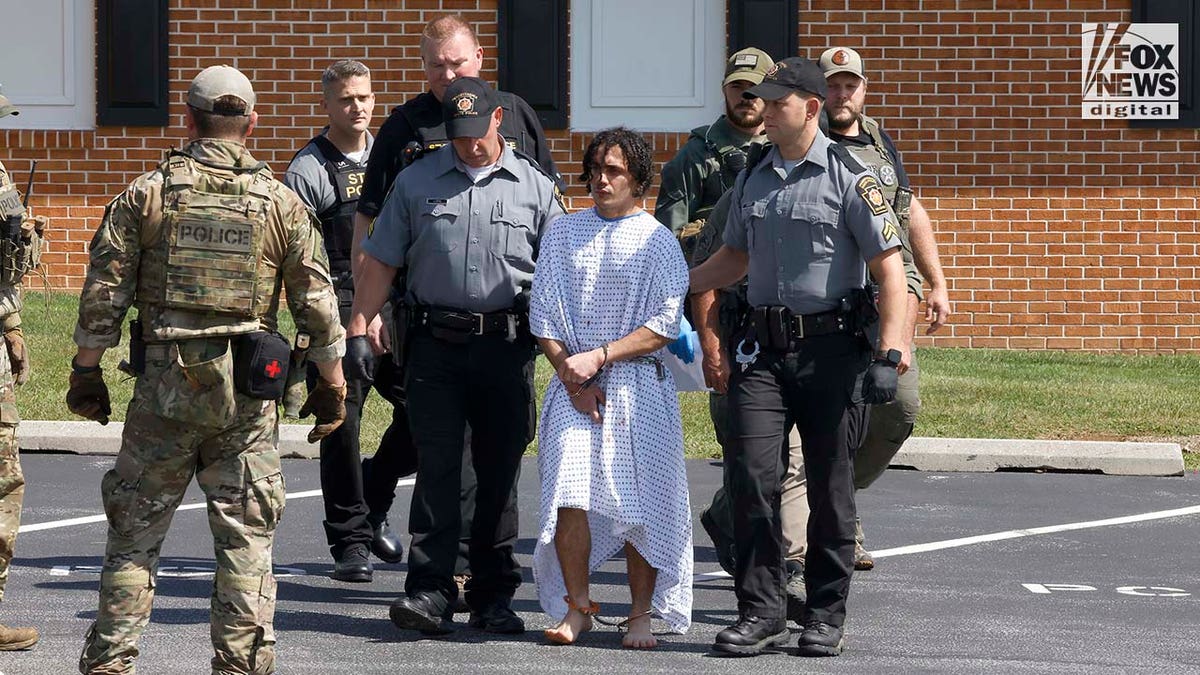 Cavalcante is expected to be transferred to state custody to serve a life sentence for the 2021 murder of his ex-girlfriend, Deborah Brandao. He is also a suspect in a 2017 murder in his home country.
His escape put the community on edge – especially after he began breaking into area homes to steal supplies. He stole food and clothes and changed his appearance.
In one incident, he stole a gun and allegedly exchanged fire with a homeowner before fleeing back into the woods.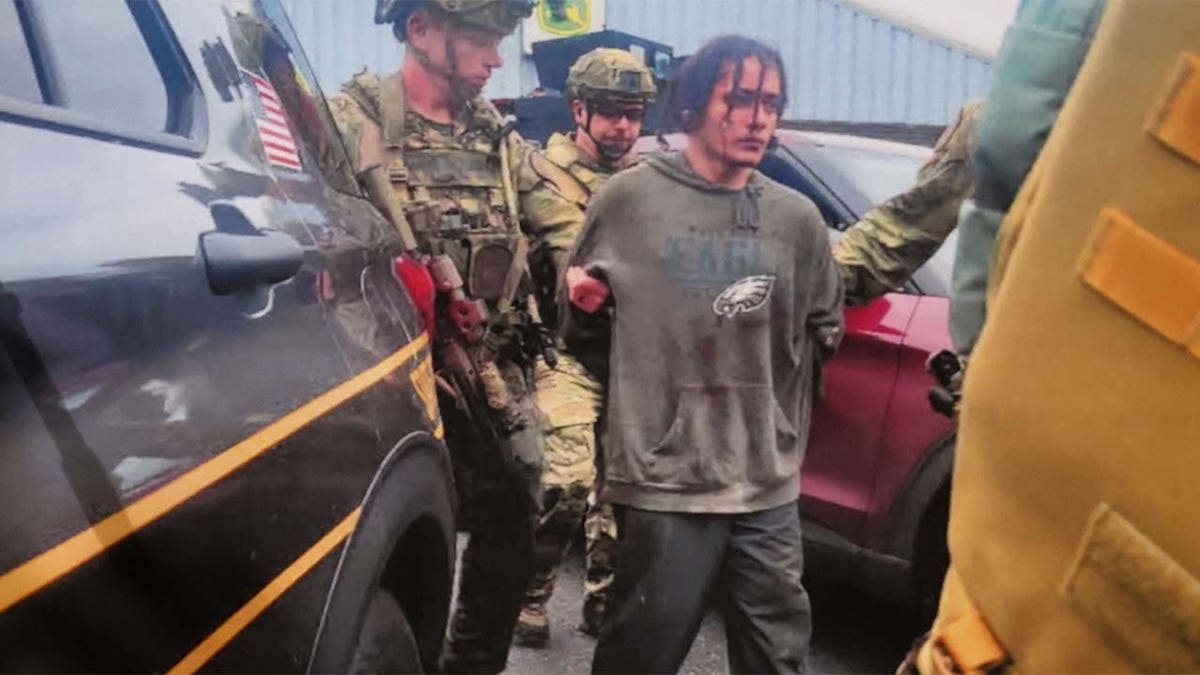 PENNSYLVANIA KILLER DANELO CAVALCANTE'S SISTER ARRESTED BY ICE; ESCAPEE TRIED TO CONTACT FORMER CO-WORKERS
Police had a visible presence in the region for the entire time – mounted units, state and local authorities, SWAT teams and more were seen scouring the farmland.
Authorities closed local schools and urged residents to lock their doors and stay inside.
When police captured him, he had no supplies with him other than the stolen clothes on his back and the rifle, Pennsylvania State Police Lt. Col. George Bivens said at a news briefing.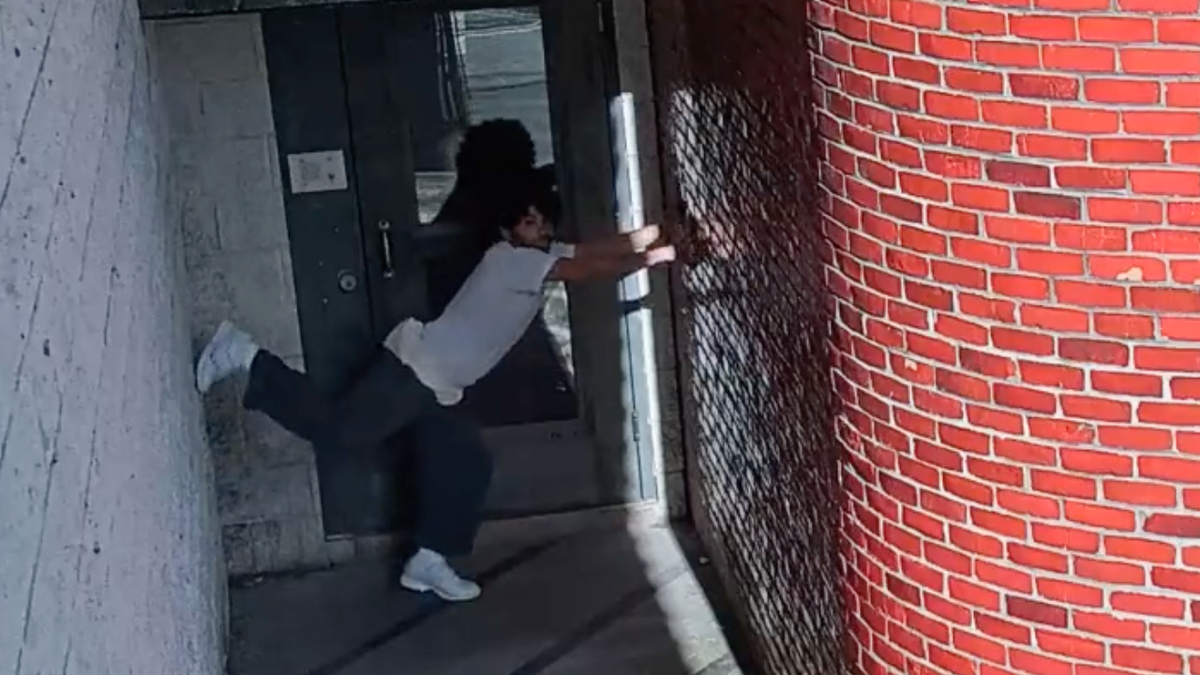 Agents from Customs and Border Patrol's BORTAC unit and tactical state police were right on top of him before he noticed them, he said.
"They were able to move in very quietly," Bivens said. "They had the element of surprise. Cavalcante did not realize he was surrounded."
The fugitive suffered a minor bite wound, but no officers were injured.