A date has been set for the highly anticipated murder trial of Karen Read, who is accused of backing into and killing her Boston police officer boyfriend John O'Keefe after a night of drinking in January 2022. 
Read is currently scheduled to stand trial more than two years after the incident, as Judge Beverly J. Cannone set the trial to begin March 12, 2024.
At least 100 supporters bearing signs with the message, "Free Karen Read," gathered outside the Norfolk County Superior Court Friday, when defense attorney David Yannetti pleaded with a judge to drop the defendant's $80,000 bail. He argued that Read would surrender her passport and is not a flight risk as "one of the most recognizable criminal defendants in America," the Boston Globe reported. 
Prosecutors allege that after arguing with O'Keefe, a 16-year veteran of the Boston Police Department, Read dropped him off at the Canton, Massachusetts, home of fellow officer, Brian Albert, then backed into O'Keefe with her SUV and left him unconscious during a blizzard's freezing temperatures. Her defense has contended that O'Keefe was beaten in the basement of the home after he was dropped off, and the family dog, a German shepherd, attacked him and injured his right arm.
MASSACHUSETTS DA SHREDS 'CONSPIRACY THEORIES' IN KAREN READ MURDER CASE OVER BOSTON COP BOYFRIEND'S DEATH
The case has drawn national attention amid the defense's claims of an alleged wide-ranging cover-up to frame Read for O'Keefe's death. Read has pleaded not guilty to charges of second-degree murder, motor vehicle manslaughter while driving impaired and leaving the scene of an accident-causing personal injury and death. 
"There will be no conviction because the evidence establishes her innocence. There's no jury anywhere who will ever vote to convict her for a crime she did not commit," Yannetti said during Friday's hearing. 
Read's lawyers have accused the Norfolk County District Attorney's Office of failing to follow the evidence in the case and of continuing to withhold "56 items of physical evidence" from defense, including O'Keefe's clothing and taillight pieces recovered at the scene. 
"It has now been a year and a half since Ms. Read was arraigned in Norfolk Superior Court – a year and a half and the defense still has not been allowed to so much as look at the physical evidence that the commonwealth has had in its possession for 21 months and has so desperately withheld from the defense on fear of what it might show," defense attorney Elizabeth Little said during Friday's hearing. "That is unacceptable. That is unconstitutional."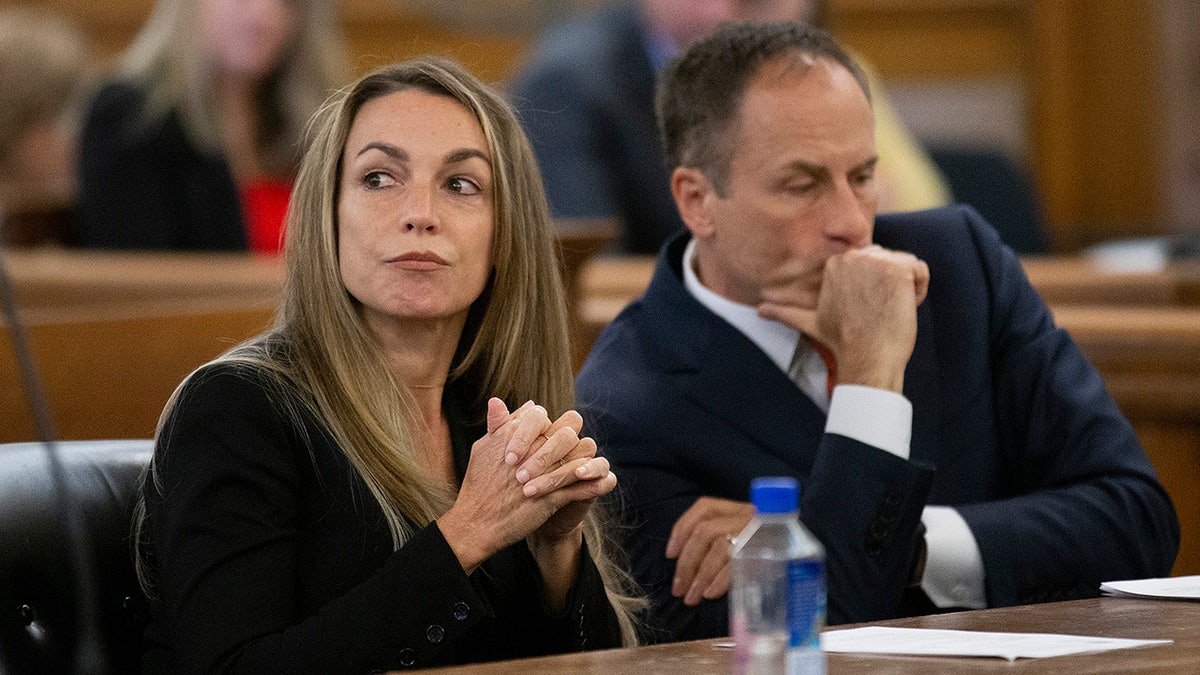 "Any suggestion that we're desperately withholding evidence from the defense because we're afraid as to what it might show is just adamantly ridiculous," Norfolk Assistant District Attorney Adam Lally responded, explaining evidence continues to be tested at the state crime lab. "Once this sort of round of testing is completed, we will certainly pick those items up and make them available for counsel." 
WOMAN ACCUSED OF MURDERING BOSTON POLICE OFFICER BOYFRIEND BACK IN COURT, AS DEFENSE SUBPOENAS NEW WITNESSES
Another contentious exchange at Friday's hearing centered around DNA testing on what prosecutors initially claimed to be human hair, likely from O'Keefe, found on Read's back bumper. 
Defense attorney Alan Jackson argues DNA analysis "resulted in no human DNA being detected." 
"So after 19 months or so of saying it's human hair on the back of the bumper, it turns out it's not a hair," Jackson said, according to WBTS-LD. "You can't word salad your way out of that."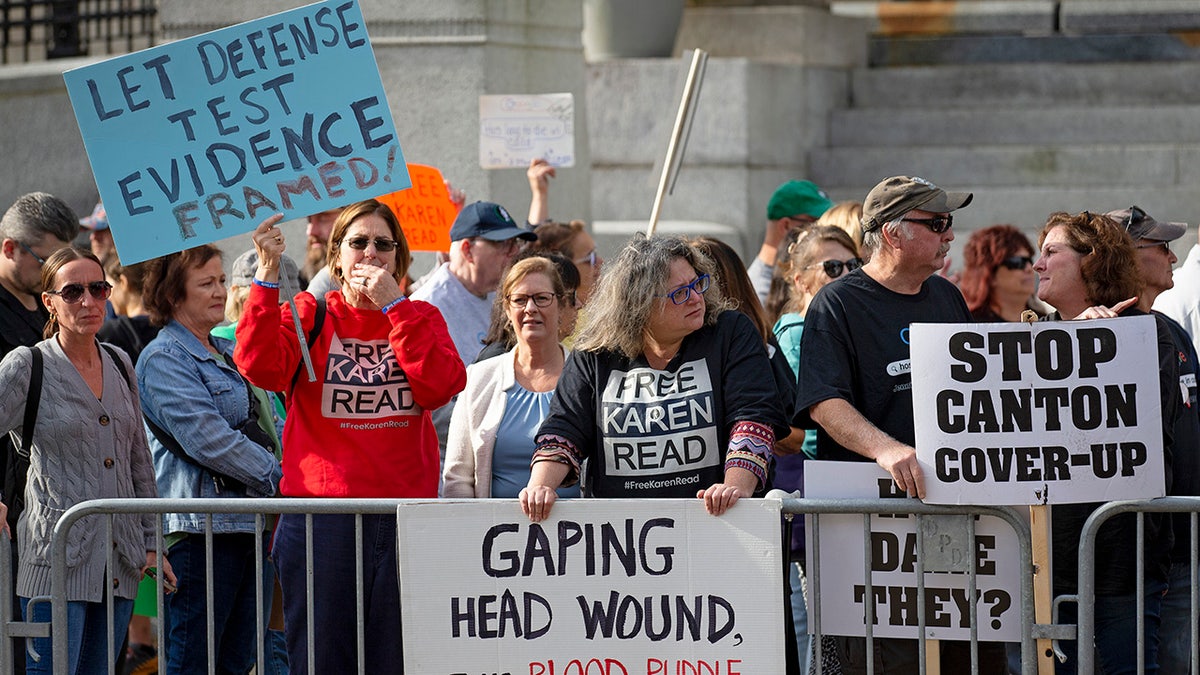 However, prosecutors accused the defense of twisting the results of DNA testing, with Lally writing in a motion Friday that the crime lab found no human DNA from the sample collected on the back of Read's vehicle because there was an "insufficient amount" of detectable skin cells at the root, the Globe reported. 
The judge ordered prosecutors to have testing completed by Nov. 3 and set a two-week deadline for the government to provide information detailing police searches of the Canton home.
CLICK HERE TO GET THE FOX NEWS APP 
The defense is also seeking video footage from a Nest camera in the home the night of Jan. 29, 2022, but the homeowner has claimed the camera was not set up or recording. 
Read is next due in court on Dec. 8.