The chief of a Kansas police department that recently raided a local newspaper alleged that a reporter lied or misrepresented herself when accessing documents, according to court records.
The Marion County Record raid, which drew national attention, was led by Marion Police Chief Gideon Cody on Aug. 11. Cody alleged that a reporter lied about her intentions or impersonated someone else when she was gathering the driving records of local restaurant owner Kari Newell.
Newell previously argued that the paper violated her privacy and committed a crime by gathering the information about her, but the newspaper has maintained their methods were legal.
Reporter Phyllis Zorn had accessed a public website when gathering information about Newell. Zorn had used Newell's name in the search, and police said it was identity theft to do so. A source had also given the paper Newell's date of birth and license number unsolicited.
KANSAS PROSECUTOR WITHDRAWS SEARCH WARRANTS USED IN CONTROVERSIAL NEWSPAPER RAID AFTER OWNER'S DEATH
"Downloading the document involved either impersonating the victim or lying about the reasons why the record was being sought," Cody said.
The raid caused outrage and sparked a debate about press freedoms as the newspaper's employees were hindered from doing their job and were forced to work overnight to print the next day's paper. During the raid, authorities took the newspaper's computers and a router plus the personal cellphones of employees.
With four people on the staff, the employees rewrote stories and reproduced ads from scratch. The front-page headline of the next day's paper read: "SEIZED … but not silenced."
LAST WORDS FROM MATRIARCH OF SMALL-TOWN PAPER WHO DIED AFTER DUBIOUS POLICE RAID: 'HITLER TACTICS'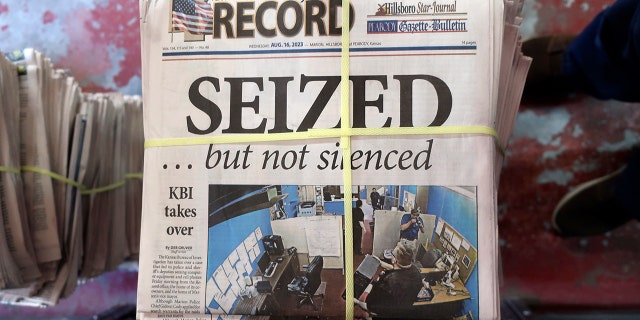 All the seized items were handed back to the newspaper Wednesday after Marion County Attorney Joel Ensey determined there was too little evidence to justify the raid.
"As a result, I have submitted a proposed order asking the court to release the evidence seized. I have asked local law enforcement to return the material seized to the owners of the property," Ensey said.
Marion County Record Editor and Publisher Eric Meyer told the Associated Press that no laws were broken.
CLICK HERE TO GET THE FOX NEWS APP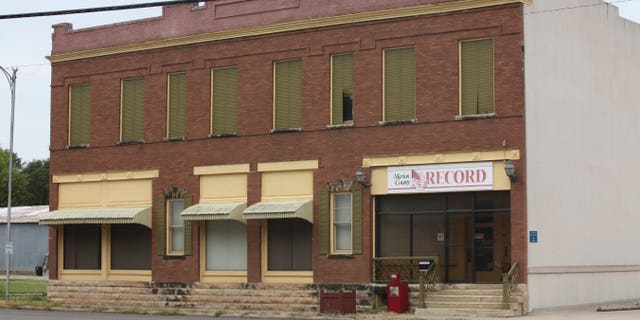 "You cannot let bullies win," Meyer previously said. "We have a staff that's very experienced, including myself, and we're not going to take crap."
The Associated Press contributed to this report.