A Kansas police officer who was shot over the weekend while responding to a suspected car theft has died from his injuries.
The Fairway Police Department announced Monday that Officer Jonah Oswald, 29, died after he was critically wounded in a shooting Sunday morning. Oswald, who leaves behind a wife and two young children, was a four-year veteran of the police department.
"I am heartbroken at the tragic loss of Officer Jonah Oswald, who made the ultimate sacrifice while carrying out his oath to serve and protect," Fairway Chief of Police J.P. Thurlo said in a statement. "Officer Oswald was an integral part of our team and made significant contributions to our department and to the Fairway community. We will remember him as a warm-hearted individual whose hard work and passion touched the lives of many."
"On behalf of the entire Fairway Police Department, and the City of Fairway, I extend our deepest sympathies and heartfelt condolences to Officer Oswald's family and friends," the statement continued. "We recognize that their loss is immeasurable, and our thoughts and prayers are with them."
KANSAS CONVENIENCE STORE SHOOTING LEAVES SUSPECT DEAD, OFFICER HOSPITALIZED
Lenexa police responded to reports of a stolen car at a QuikTrip convenient store located at 95th Street and Interstate 35 in the city of Lenexa at about 7:30 a.m. on Sunday, KCTV reported.
When officers arrived, the suspect driving the stolen vehicle allegedly struck a police car and drove off heading north on I-35. The driver arrived at another QuikTrip location on Lamar Avenue and the two people in the vehicle ran inside.
Multiple law enforcement agencies responded to the incident, including the Fairway Police Department, Kansas Highway Patrol and the Mission Police Department.
A shooting took place between the suspects and law enforcement, which is when Oswald was struck by gunfire. He was transported to a hospital in critical condition and was pronounced dead on Monday.
KANSAS SUSPECT ARRESTED FOR DUI, ACCUSED OF FIGHTING WITH OFFICERS AT WISCONSIN HOSPITAL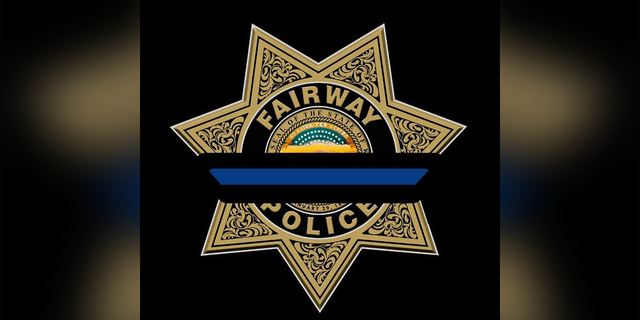 One of the suspects, 40-year-old Shannon Wayne Marshall, was shot and killed, KCTV reported.
CLICK HERE TO GET THE FOX NEWS APP
The other suspect, 32-year-old Andrea Rene Cothran, was arrested and charged with aggravated assault. She was due in court Monday afternoon.
The case remains under investigation.