Japanese police on Tuesday arrested a man who barricaded himself in a post office and kept hostages at gunpoint for several hours after he shot two people at a nearby hospital.
Police first responded at around 1 p.m. local time to a shooting at Toda Chou General Hospital in the city of Warabi in Saitama Prefecture, which left two men — a doctor in his 40s and a patient in his 60s — with non-life-threatening injuries.
The suspect, identified as 86-year-old Tsuneo Suzuki, then fled on a motorcycle to the post office, which is located roughly 1.5 miles away, The Japan Times reported. He took at least one person hostage at gunpoint as he entered a standoff with police. 
FAMILY OF MAINE FATHER OF FIVE KILLED IN MASS SHOOTING SPEAKS OUT: 'THERE FOR ANYBODY WHO NEEDED HIM'
A young woman exited the post office at one point, reportedly escorted by police, but it remains unclear why she was let go, according to the BBC.
The Tokyo Metropolitan Police Department dispatched a specialized unit that handles hostage situations to speak with Suzuki and talk him out. The standoff lasted hours, with police finally entering the building at around 10:20 p.m.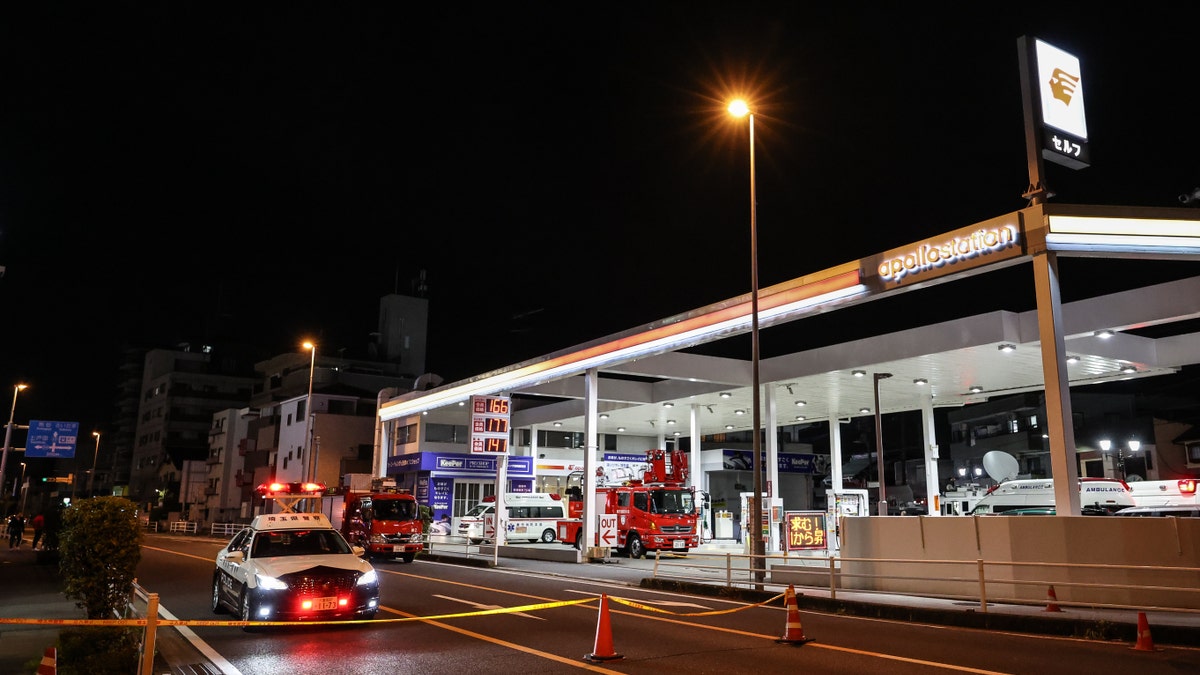 Police urged residents in the neighborhood to shelter in place throughout the standoff, and local schools kept students in a lockdown until around 4 p.m., at which point authorities initiated group evacuations to clear them to a safe place. 
BIDEN URGES BAN ON ASSAULT WEAPONS AFTER 'SENSELESS' LEWISTON, MAINE, MASS SHOOTING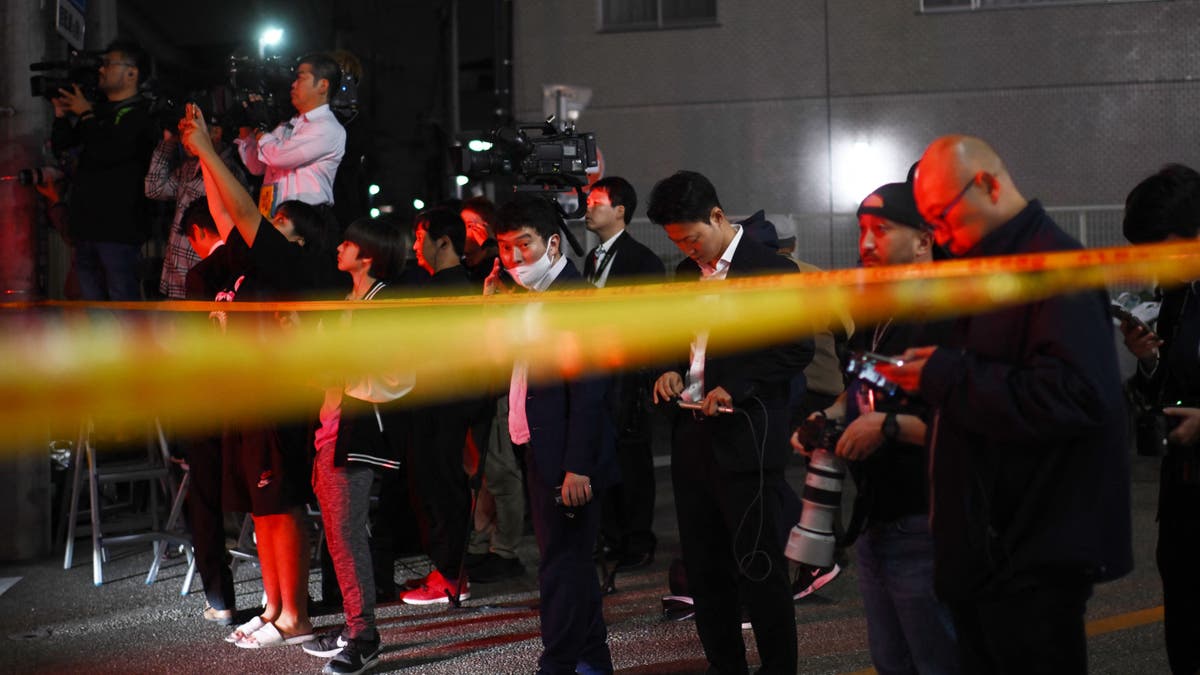 Following the victim's arrest, authorities said they discovered a fire at an apartment that might belong to Suzuki. They are investigating a possible connection between the shooting and the fire. 
Japan's gun safety record remains one of the strongest in the world: Only those 20 years of age or older can possess a gun, but they must pass a lengthy screening process with a local public security committee, which also governs the prefectural police force, according to the Japan Times. 
ISIS-LINKED REBELS KILL AT LEAST 26 IN CONGOLESE CITY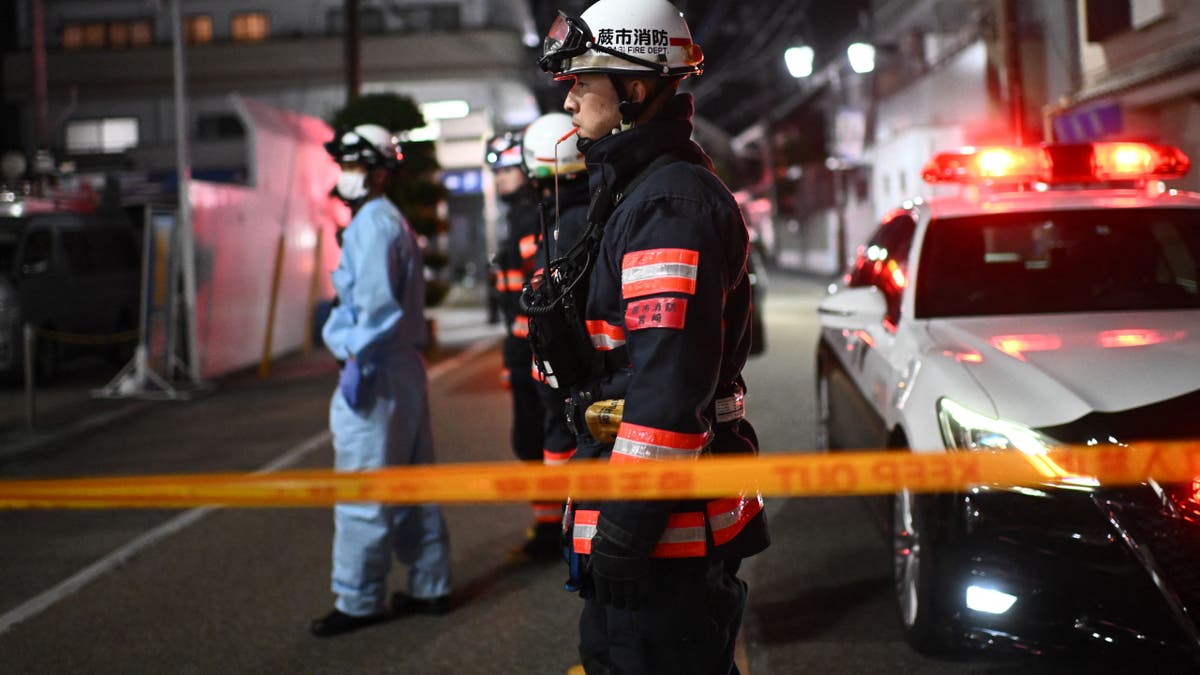 Applicants must take a writing test and demonstrate proficiency with a shooting test before even applying to the screening process — all of which can cost $400. 
The screening includes a review of the applicant's criminal record, personal relationships and potential connections to organized crime in addition to psychiatric evaluation and drug tests.
CLICK HERE TO GET THE FOX NEWS APP
Despite the extremely tight gun laws, the Japan Times claims that around 10 to 50 shootings have happened annually over the past decade, but most of those incidents were reportedly related to individuals "linked to organized crime." 
A motive for Tuesday's shooting remains unknown, but an investigation is ongoing.