JERUSALEM, Israel – If there's one clear objective of Israel's war in Gaza right now it is this: To hunt down and assassinate Hamas leader Yahya Sinwar. 
Referred to by Israel as the Butcher of Khan Younis for his violent and cruel torture methods against his enemies, both Israeli and Palestinian, Sinwar, 60, is widely seen as being behind the massacre of Israeli civilians carried out by thousands of Hamas militants on Oct. 7.
The attack, in which 1,400 people are now known to have been killed, with a further 200 missing and likely being held hostage inside the Gaza Strip, is the worst against Jews since the Holocaust. Civilian men, women and children were not only murdered but, according to multiple eyewitness reports also brutalized, raped and even decapitated.
"That man is in our sights," Israeli Defense Forces spokesman Lt. Col. Richard Hecht told journalists over the weekend. "Sinwar is the leader of Hamas in Gaza and he's a dead man walking." 
BRUTAL HAMAS 'SHADOW UNIT' LIKELY BEHIND HOSTAGE RAIDS POSES RESCUE NIGHTMARE: EXPERT
"We will get to him, however long it takes… and this war could be long," he said.
Sinwar, who is believed to be somewhere in the Palestinian enclave but hidden deep underground in the warren of tunnels Hamas uses to transport weapons and fighters and where they may even be keeping the hostages, was born in the Khan Younis refugee camp when the area was part of Egypt.
According to multiple sources, he was always a militant activist and joined Hamas not long after its founding in 1987. Two years later he was arrested by Israel for his involvement in the abduction and killing of two Israelis, as well as the torturing and murder of four Palestinians he considered to be collaborators. 
Sentenced to life in prison, Sinwar ended up serving 22 years in an Israeli jail and was eventually released as part of a prisoner exchange for the abducted Israeli soldier Gilad Shalit in 2011.
"Sinwar has been active since the early days of Hamas," Kobi Michael, a senior researcher at the Institute for National Security Studies in Tel Aviv, told Fox News Digital. "In jail, he became a prominent leader of Hamas prisoners and was a very influential figure among all Palestinian prisoners."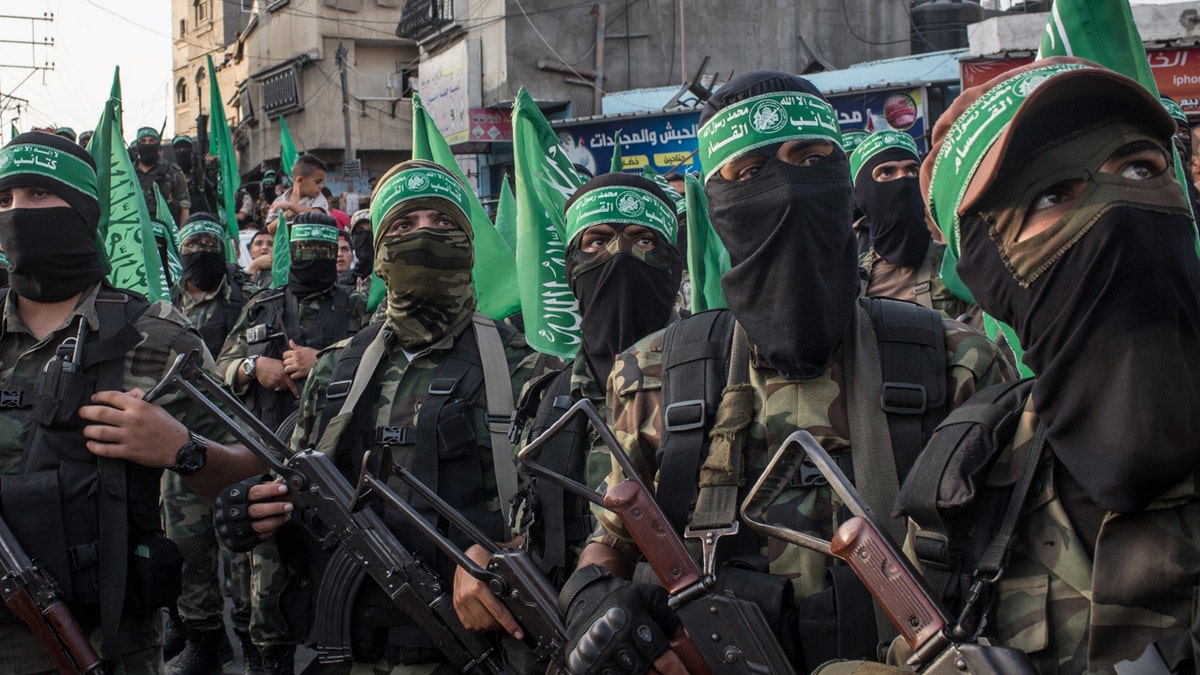 Michael said that during his time in jail Sinwar learned to speak Hebrew fluently and knows Israeli society very well. 
"He is religious, not necessarily in practice but in religious extremism," he said. "In his soul and in mentality, he is a living martyr, not afraid to die or sacrifice himself. He is extreme and believes that he can lead the Palestinian people to destroy Israel." 
"He does not have a Western way of thinking," Michael continued. "When he talks about the destruction of the Zionist project and raising the caliphate from Marrakesh to Bangladesh, he is not even talking about in his lifetime but in future generations."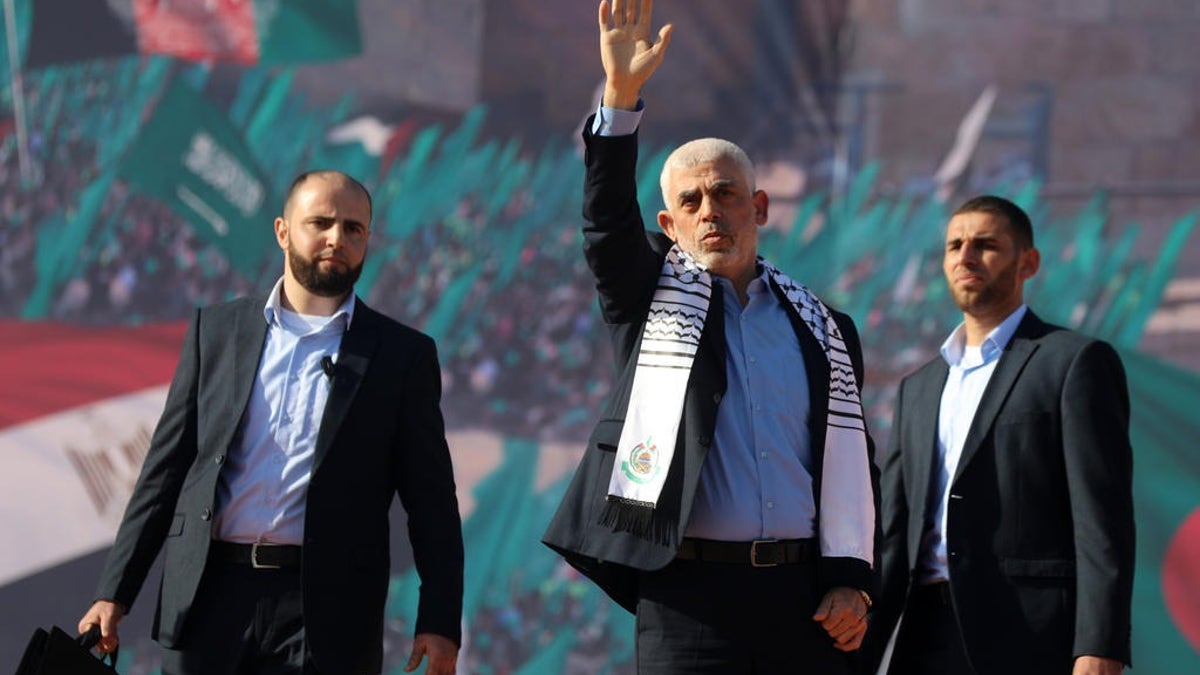 FORMER ISRAELI SOLDIER SUGGESTS HOSTAGE RESCUE OPERATIONS BEHIND DELAY IN GROUND INVASION OF GAZA
After being returned to Gaza as part of the Shalit deal, Sinwar became a popular leader in Hamas, an affiliate of the Muslim Brotherhood, and in 2017 was elected by secret ballot to replace the incumbent political leader, Ismail Haniyeh.
Michael Milshtein, head of the Palestinian Studies Forum at the Dayan Center in Tel Aviv University, described Sinwar as part of the second generation of Hamas leaders and said he has the potential of leading the whole movement, not just its affairs in Gaza. 
"Compared to Haniyeh and [former political leader Khaled] Mashal, Sinwar is very charismatic," said Milshtein, adding that he is also far more hardline and radical than the previous Hamas leaders. 
"He believes that he was born to promote jihad and kill the infidels, that is his approach," he said. "He comes from the periphery of Palestinian society, from a refugee camp, unlike the others who like to wear suits and ties."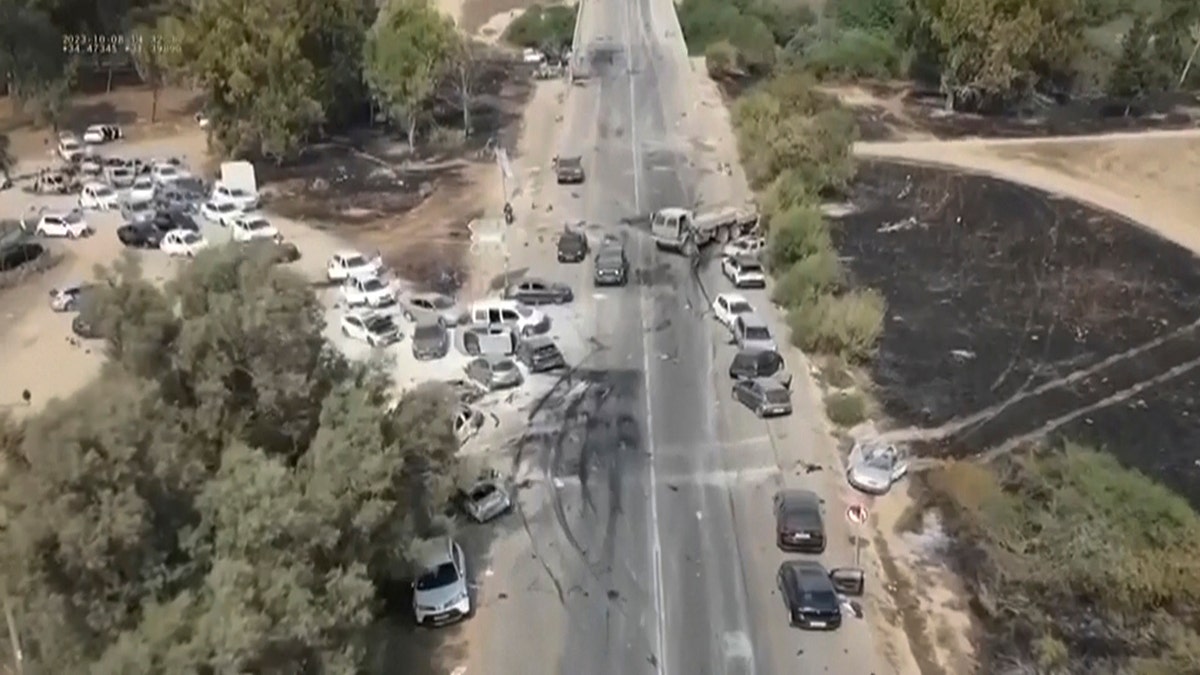 Milshtein said Sinwar was willing to take the conflict to another level and was unlikely to run away from Israel's approaching military. 
"I do not see him running away, giving up or handing himself over, he will fight until he dies, that is the kind of leader he is," said Milshtein. "Sinwar has only left Gaza once or twice in the past six years and that was only to Egypt. He does not know much about the rest of the world or about diplomatic relations, he is focused on jihad." 
This is not the first time that Sinwar is in Israel's sights. In 2018, following the announcement by President Donald Trump that he would move the U.S. embassy to Jerusalem, mass protests broke out in Gaza along the border fence with Israel. Known as the Great March of Return, Israel said Sinwar was instigating the unrest and encouraging thousands of Palestinians to try and break through into Israel to harm civilians. 
VIDEOS OF HAMAS BRUTALITY TOWARD ISRAELIS EERILY REMINISCENT OF ISIS TACTICS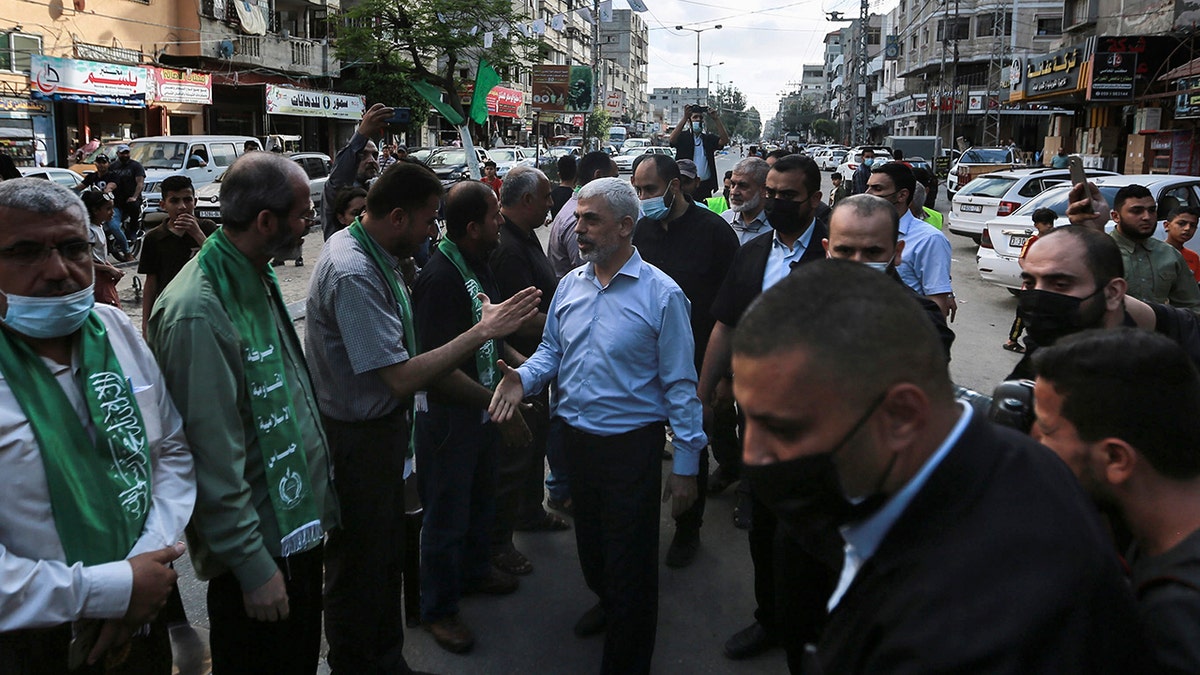 In terms of the Oct. 7 attack, which was led by Hamas' elite Nukhba force, Israel believes Sinwar and other Hamas leaders, such as military commander Mohammad Deif, have been preparing for the attack for more than two years. There is evidence that Sinwar purposely misled regional partners such as Egypt and Qatar into believing that he was more focused on relieving the humanitarian crisis for the enclave's 2.1 million residents than drawing Israel into a war. 
Retired Lt. Col. Peter Lerner, the Israeli army spokesman, told Fox News Digital that the army had "no doubt" Sinwar was the "mastermind of this massacre."
"He coordinated the entire institution of Hamas, the government, and the military wing," said Lerner. "He is the financier, the instructor and he gave the ultimate green light to carry this out." 
Sinwar, he said, was at the top of the Israeli military's list of targets. 
"He is the figurehead," said Lerner. "Although there are many others that were involved in the butchering of our civilians. We are collecting and currently analyzing visuals found on the bodycams carried by the Hamas terrorists during the attack."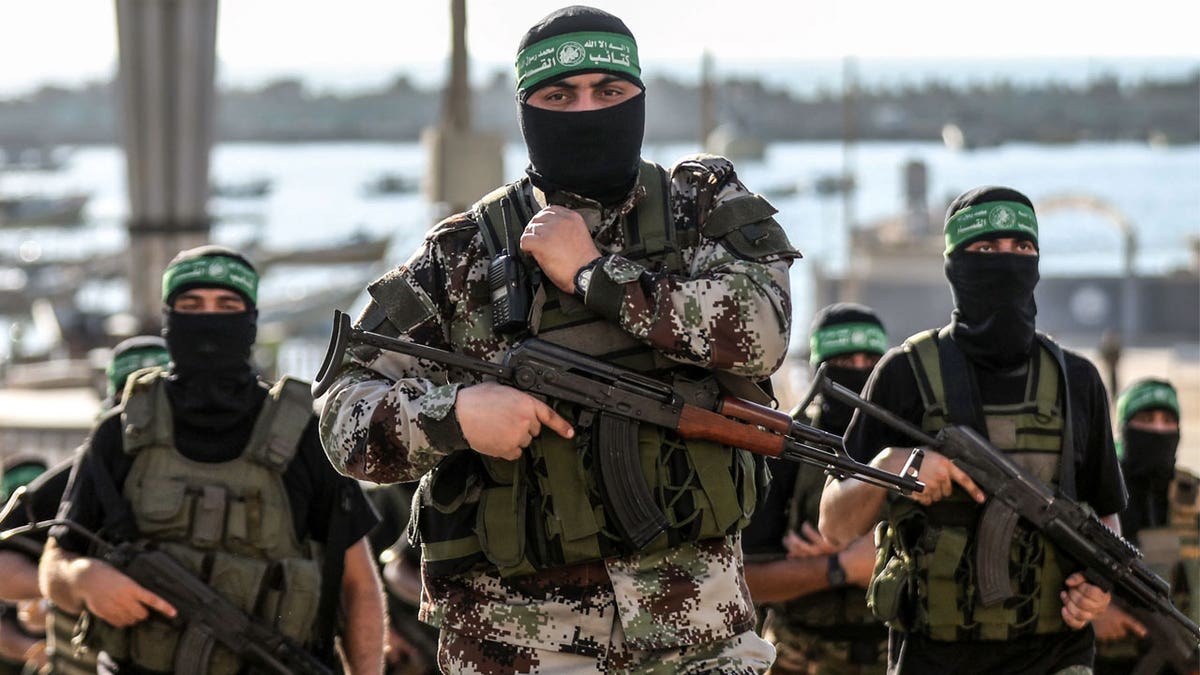 CLICK HERE TO GET THE FOX NEWS APP
As to whether Israel will be able to reach its greatest enemy, Michael told Fox News Digital that "as long as we stay determined and do not surrender under the pressure of the international community and as long as we are patient, then there is a high probability Israel will be able to get its hands on Sinwar."
"Sinwar will not remain alive for too much longer," he said.