Hamas is considered a terrorist organization by the United States and several other countries as Hamas has perpetrated terrorist attacks against Israel since the early 1990s.
Hamas was established in 1987 during the first intifada, and the group took control of Gaza in 2007. On Oct. 8, 1997, about 10 years after the terror group was organized, it was named as a foreign terrorist organization by the U.S. State Department. Hezbollah, a terror group that emerged out of Lebanon, has also been designated a terrorist group by the U.S.
NETANYAHU SAYS 'HAMAS IS ISIS' AS ISRAEL PREPARES FOR GROUND INVASION OF GAZA
Apart from the U.S., the U.K., Israel, Australia, Japan and the European Union are among other countries and regional blocs that have officially designated Hamas as a terrorist organization. Leaders from these countries have spoken out about the recent events that have unfolded in Israel.
U.K. Prime Minister Rishi Sunak said, "The people who support Hamas are fully responsible for this appalling attack. They are not militants. They are not freedom fighters. They are terrorists." Sunak joined a vigil with local communities at Finchley United Synagogue in London.
Australian Minister for Foreign Affairs Penny Wong gave a speech on Oct. 11 with regard to the attacks on Israel.
"Australia stands against terrorism. We stand in solidarity with Israel. We unequivocally condemn the attack by Hamas: Indiscriminate rocket fire, the targeting of civilians and the taking of hostages. I reiterate Israel's right to defend itself," she said in her speech via the minister for foreign affairs website.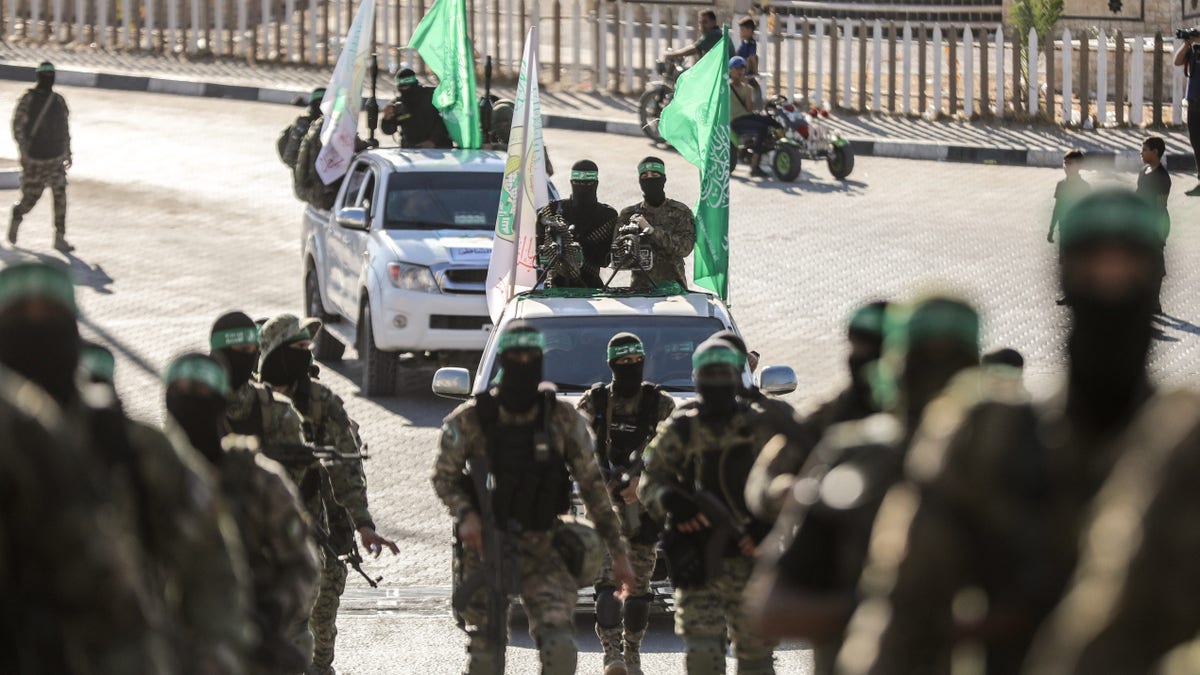 CLICK HERE TO GET THE FOX NEWS APP 
Prime Minister Fumio Kishida of Japan posted on X, formerly Twitter, on Sunday.
"Japan strongly condemns the attacks which severely harmed innocent civilians. I express my condolences to the bereaved families and heartfelt sympathies to the injured," Kishida wrote.