"We have amassed around 100,000 troops," says Israel.
More than 700 Israelis have been killed in Hamas attacks.
Oil prices soar more than 4% over supply concerns.
---
Amid fears of a ground invasion, the Israeli military amassed as many as 100,000 reserve troops near the embattled border in an ongoing war with Hamas in a bid to regain control of the desert near the Gaza Strip, as the death toll surged above 1,100 by the third day of clashes.
A spokesman for the Israeli military said his country has gathered 100,000 reserve troops near Gaza for the ongoing war with Hamas.
"We have amassed around 100,000 reserve troops who are currently in southern Israel," said an Israeli military spokesperson in a video posted to X.
"Our job is to make sure that at the end of this war, Hamas will no longer have any military capability to threaten Israeli civilians," Jonathan Conricus added.
He said the Israeli military will also make sure that Hamas will not be able to govern the Gaza Strip after the end of the war.
Conricus added that Israeli troops are hunting down the last Palestinian fighters who had infiltrated southern Israel.
Prime Minister Benjamin Netanyahu warned Israel on Sunday to prepare for a "long and difficult" conflict a day after Hamas launched a surprise assault from Gaza, firing a barrage of rockets and sending a wave of fighters who gunned down civilians and took at least 100 hostages.
More than 700 Israelis have been killed since Hamas launched its large-scale attack, according to the Israel Defense Forces (IDF) on Monday — the country´s worst losses since the 1973 Arab-Israeli war.
Gaza officials reported at least 413 deaths in the impoverished and blockaded enclave of 2.3 million people, which was hammered by Israeli air strikes on 800 targets ahead of what many feared may be a looming ground invasion.
Tens of thousands of Israeli forces were deployed to battle holdout Hamas fighters in the south, where the bodies of civilians had been found strewn on roads and in town centres.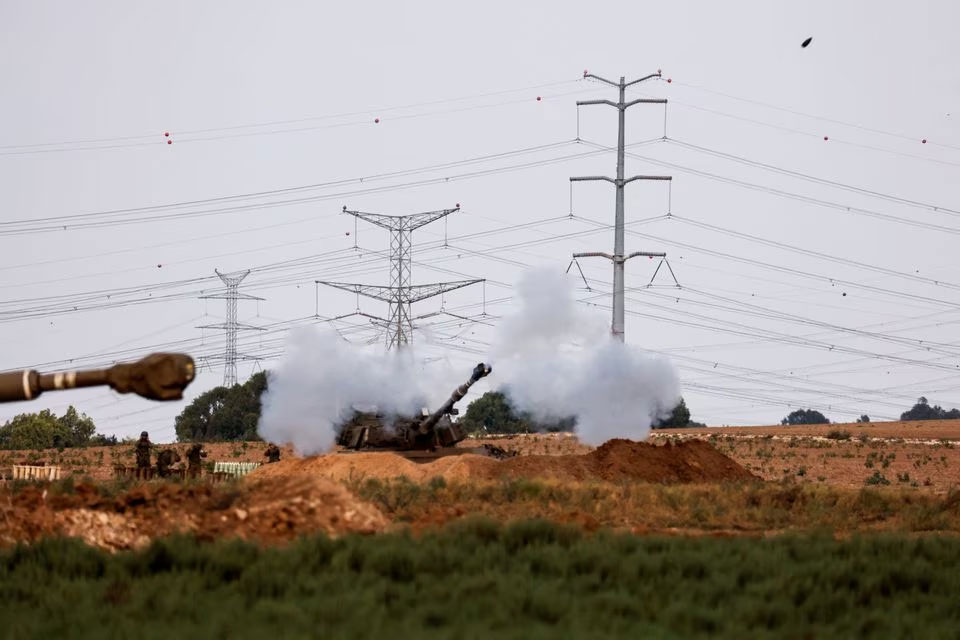 "The enemy is still on the ground," military spokesperson Daniel Hagari said as a second night fell after the massive opening attack.
US President Joe Biden ordered "additional support for Israel in the face of this unprecedented terrorist assault by Hamas".
US Defense Secretary Lloyd Austin said Washington "will be rapidly providing the Israel Defense Forces with additional equipment and resources, including munitions".
Austin directed the USS Gerald R Ford aircraft carrier and group of warships to the eastern Mediterranean, and said that Washington was augmenting fighter aircraft squadrons in the region.
Hamas has said the US aid amounted to "aggression" against Palestinians.
The conflict has had a global impact, with several other countries reporting nationals killed, abducted, or missing, among them Brazil, Britain, France, Germany, Ireland, Mexico, Nepal, Thailand, and Ukraine.
A US National Security Council spokesperson confirmed that "several" Americans had been killed in the surprise attack, but did not provide further details.
Oil prices soared more than 4% Monday, sparking concerns about possible supply shocks from the crude-rich region.
Brent jumped 4.7% to $86.65 and West Texas Intermediate was up 4.5% at $88.39 in early Asian business.
Abducted to Gaza
Shock and dismay gripped Israel after at least 100 citizens were captured by Hamas and abducted into Gaza, with images circulating on social media of bloodied hostages.
Israel also came under attack from the north when Lebanon´s Hezbollah launched guided missiles and artillery shells Sunday "in solidarity" with the unprecedented Hamas offensive, without causing any casualties.
Israel responded with artillery strikes across the UN-patrolled border.
"We recommend Hezbollah not to come into this," said army spokesman Richard Hecht. "If they come, we are ready."
Israel was stunned when Hamas launched their multi-pronged offensive on Saturday, the Jewish Sabbath, with at least 3,000 rockets raining down as fighters infiltrated towns and kibbutz communities and stormed an outdoor rave where many revellers were shot dead.
"Israel was caught flat-footed by the unprecedented attack," said Jonathan Panikoff, director of the Scowcroft Middle East Security Initiative. "I´ve heard multiple comparisons to 9/11, and many Israelis are struggling to understand how this could have happened."
'No respite'
Western capitals have condemned the attack by Hamas, which Washington and Brussels consider a terrorist group.
Israel's foes have praised the assault, including Iran whose President Ebrahim Raisi voiced support when he spoke with the leaders of Hamas and the Islamic Jihad group.
Pro-Palestinian protests took place in the United States, Iraq, Pakistan and other countries, while Germany and France were among nations stepping up security around Jewish temples and schools.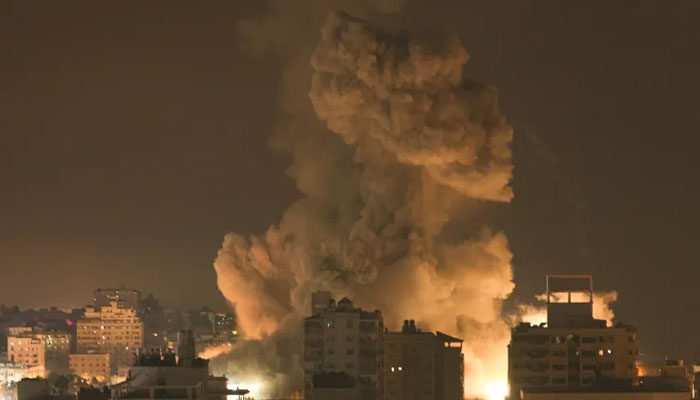 In the Egyptian city of Alexandria a police officer opened fire "at random" on Israeli tourists Sunday, killing two of them and their Egyptian guide before he was arrested.
Netanyahu — who leads a hard-right coalition government but has received pledges of support from political opponents — has vowed to turn Hamas hideouts "to rubble" and urged Palestinians there to flee.
"We are embarking on a long and difficult war that was forced on us by a murderous Hamas attack," Netanyahu wrote on X, formerly Twitter.
Israeli attacks have reduced several Gaza residential towers to rubble and destroyed a mosque in Gaza´s Khan Yunis as well as the central bank.
'We will not give up'
Hamas has labelled its attack "Operation Al-Aqsa Flood" and called on "resistance fighters in the West Bank" and "Arab and Islamic nations" to join the battle.
Its attack came half a century after the outbreak of the 1973 conflict called the Yom Kippur War in Israel, sparking bitter recriminations for what was widely seen as an enormous intelligence failure.
Hamas chief Ismail Haniyeh has predicted "victory" and vowed to press ahead with "the battle to liberate our land and our prisoners languishing in occupation prisons".
Many Gaza residents voiced defiance.
"We will not give up, and we are here to stay," said Mohammed Saq Allah, 23. "This is our land, and we will not abandon our land."
UNSC fails to evolve consensus
An emergency United Nations Security Council meeting Sunday failed to unanimously take a position against Hamas, a setback to the US and Israel, as Russia and China urge the members to take a broader view of the situation to resolve the decades-long crisis after Palestinian resistance group struck heavily on Tel Aviv Saturday.
A number of members of the UN Security Council maintained their stance in favour of Israel as it suffered a massive assault but the US regretted that there was no general agreement on the issue, which indicates the delicacy of the situation.
Vassily Nebenzia, the Russian ambassador to the UN said, "My message was to stop the fighting immediately and to go to a ceasefire and to meaningful negotiations, which was told for decades."
"This is partly the result of unresolved issues," he said.