Officials in Iceland, who are warning on Friday of a volcanic eruption that could "start anytime in the next few days," have now pinpointed the area where they believe it is "most likely" to happen. 
The Icelandic Meteorological Office says around 2,000 earthquakes have been recorded in the last 24 hours in the region surrounding the southwestern city of Grindavík, with most activity happening near the mountainous area of Hagafell. 
"The latest models that have been calculated based on GPS measurements and satellite data still indicate that the greatest slip in the magma tunnel is north of Grindavík, near Hagafell," it said. "If magma manages to break its way to the surface, it is still most likely to be in that area." 
The office said most of the earthquakes are small in nature and are less than 1 magnitude, but a 3.0-magnitude tremor was measured at Hagafell this morning. 
ICELAND DISPATCHES BULLDOZER TO BUILD VOLCANO DEFENSES 
Grindavík, a city with about 3,000 residents, has been evacuated over concerns of an impending eruption. 
Officials in Iceland reportedly sent a large bulldozer to a region on Thursday to dig massive ditches in hopes of diverting any potential lava flow away from key structures in the area.  
The bulldozer, described as a Caterpillar D11, will be used to dig 3-mile-long trenches, according to Sky News.  
ICELAND OFFICIALS WARN OF 'HIGH' VOLCANIC ERUPTION POSSIBILITY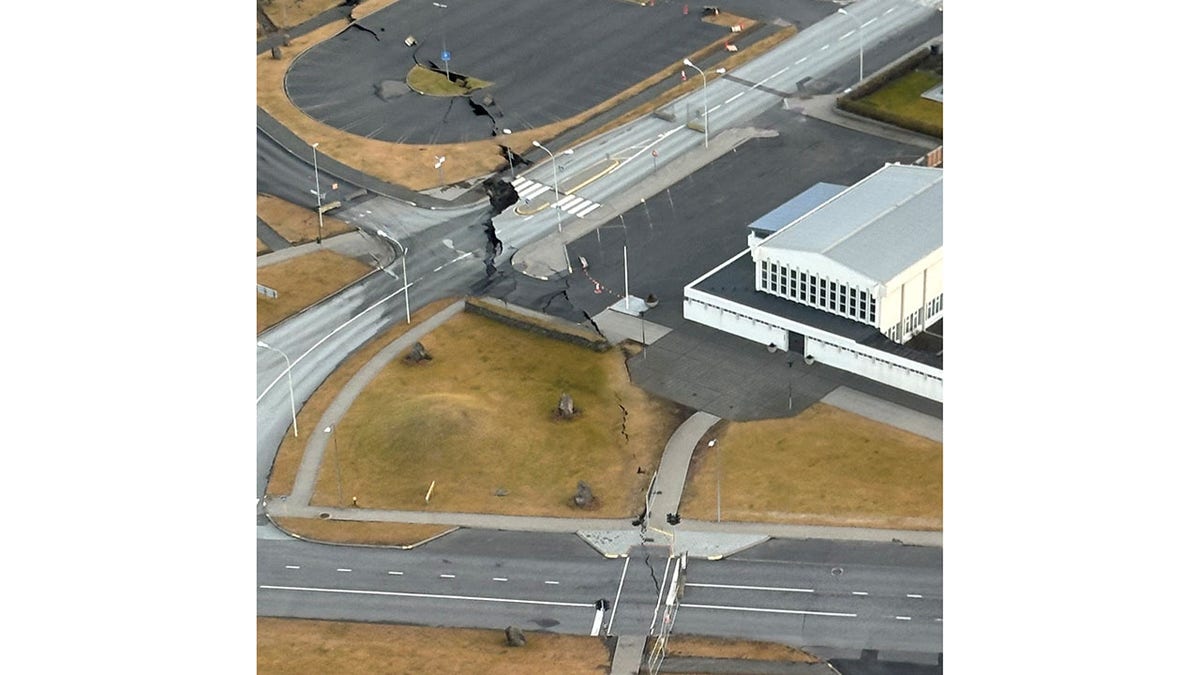 Video and images have emerged showing smoke rising out of cracked roads in Grindavík in recent days. 
Authorities also raised their aviation alert to orange, indicating an increased risk of a volcanic eruption. Volcanic eruptions pose a serious hazard to aviation because they can spew highly abrasive ash high into the atmosphere, where it can cause jet engines to fail, damage flight control systems and reduce visibility.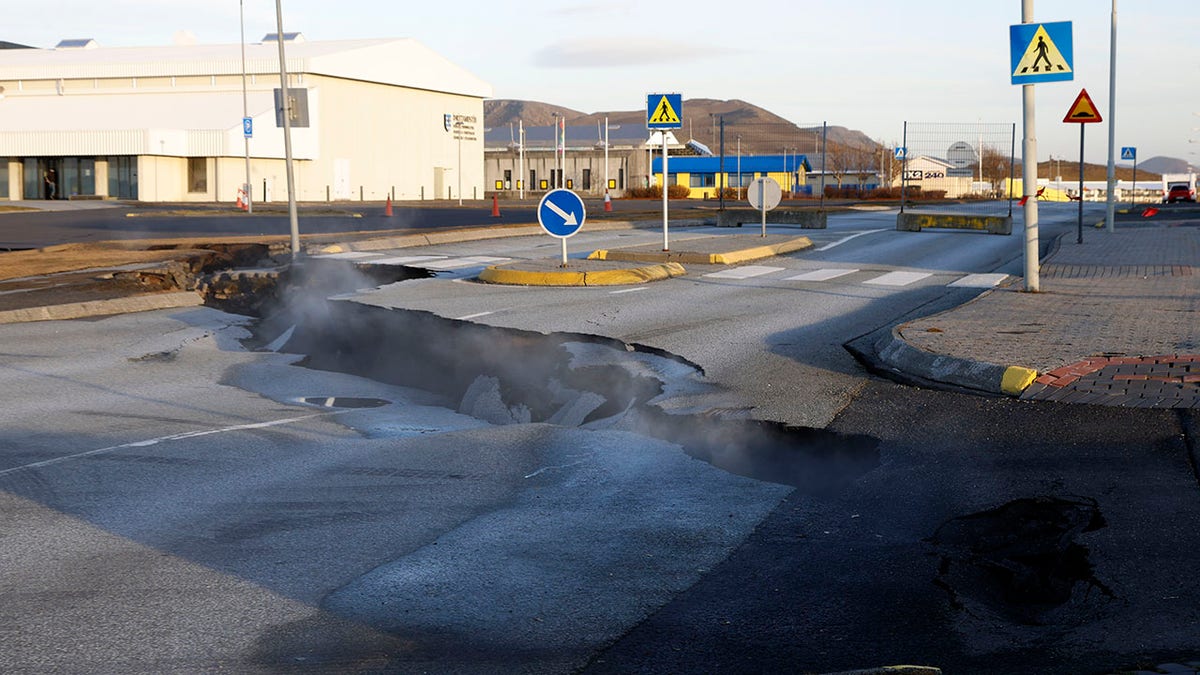 CLICK HERE TO GET THE FOX NEWS APP 
A major eruption in Iceland in 2010 caused widespread disruption to air travel between Europe and North America, costing airlines an estimated $3 billion as they canceled more than 100,000 flights. 
The Associated Press contributed to this report.