A massive caravan consisting of thousands of migrants making its way to the U.S.-Mexico border will soon be joined by hundreds more who left the southern Mexican city of Tapachula on Sunday.
Reuters reported that the larger caravan, consisting of a reported 7,000 people, is currently stopped just north of Tapachula in the town Huixtla. The group left from Tapachula six days ago and will be joined by the smaller group of what is estimated to consist of "hundreds" of more migrants.
Most of the migrants hail from Cuba, El Salvador, Guatemala, Haiti, Honduras and Venezuela.
LOOMING MIGRANT CARAVAN RE-IGNITES REPUBLICAN DEMANDS FOR CHANGES AT THE BORDER: 'BRACE FOR THE IMPACT'
"I think 3.4 months is too long to wait to get a humanitarian visa, to be able to travel through Mexican territory," Selma Alvarez of Venezuela told Reuters.
She added that migrants heading north are at the mercy of criminals, so traveling in caravans "seems safer."
Alvarez also said the group was impatient and wanted to get to the border, so its members could begin the process of entering the U.S. with appointments made using the U.S. government app, CBP One, and to request asylum.
MIGRANT CARAVAN ORGANIZER CLAIMS LATIN AMERICANS NATIONS 'CONSPIRING AGAINST THE US,' 'FUELING' BORDER CRISIS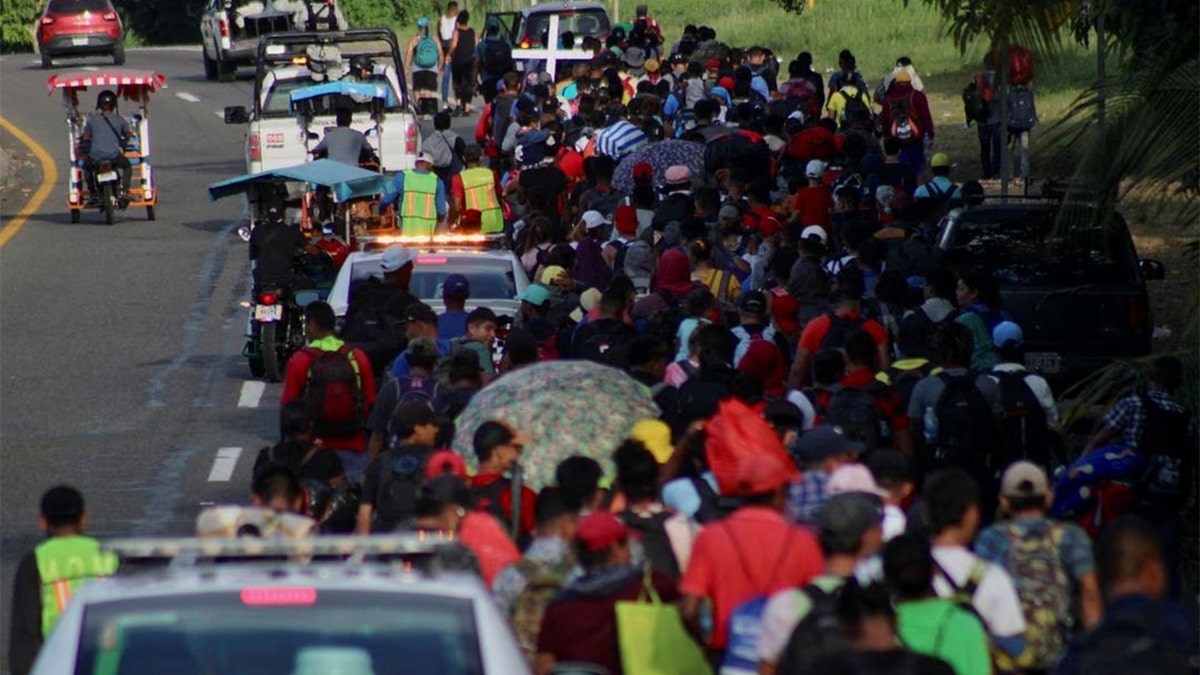 Caravans have been a regular feature at the border in recent years, heading to the border in both the Trump and Biden administrations.
They often break up on their way to the border, with migrants either seeking relief in Mexico or moving to the U.S. border to seek entry in smaller groups. But the images of the enormous numbers of people heading to the border offer a snapshot of how many have surged into the U.S. under the Biden administration.
Republicans, who have accused the Biden administration of fueling the crisis with its rollback of Trump-era border policies and releases of migrants into the U.S. interior, blamed the latest caravan on the Biden administration.
MAYORKAS CONFIRMS OVER 600,000 ILLEGAL IMMIGRANTS EVADED LAW ENFORCEMENT AT SOUTHERN BORDER LAST FISCAL YEAR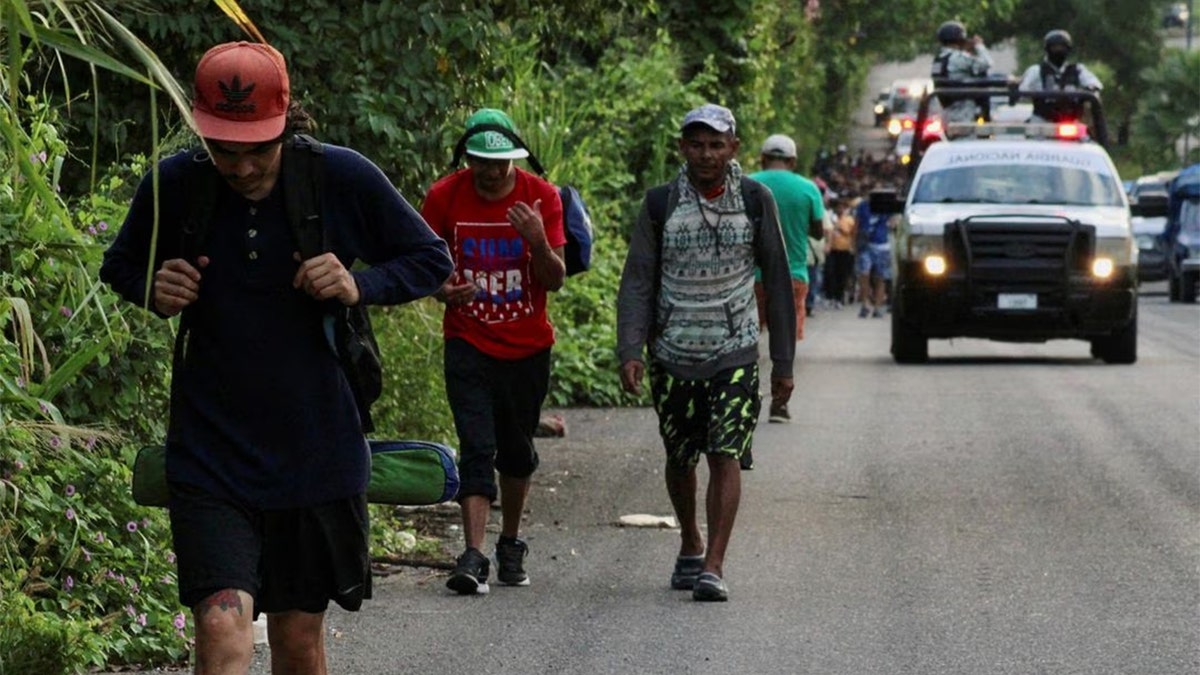 The Biden administration has said it is restoring asylum pathways that were dismantled during the Trump administration and that it is dealing with a historic Hemisphere-wide crisis while expanding lawful pathways and implementing "consequences for illegal entry."
It has called on Congress to pass immigration reform legislation to fix a "broken" system, and for additional border funding — including a recent $14 billion request.
The funding would also allow for the increased use of expedited removal of those in the country illegally and would hire additional staff including Border Patrol agents, attorneys and processing coordinators. That includes $1.3 billion for "Safe Mobility Offices" and to support "host communities and legal pathways" in the region.
Fox News' Adam Shaw and Reuters contributed to this report.