An Israeli K-9 unit is being credited with rescuing over 200 civilians while under fire in communities near the Gaza Strip.
In battles in multiple communities close to Gaza, Israeli soldiers paired with K-9s went on several rescue missions that "rescued hostages, saved lives, and eliminated terrorists who had barricaded themselves in houses," according to the Israel Defense Forces Spokesman's Unit.
Commanders and soldiers from Israel's Oketz K-9 Unit were split up into three different companies in order to take a more active role in combat near the Gaza Strip, the Spokesman's Unit said, resulting in the rescue of several hostages and the deaths of more than 10 Hamas terrorists.
CASUALTIES, KIDNAPPED AND MORE NUMBERS SINCE HAMAS' ATTACK ON ISRAEL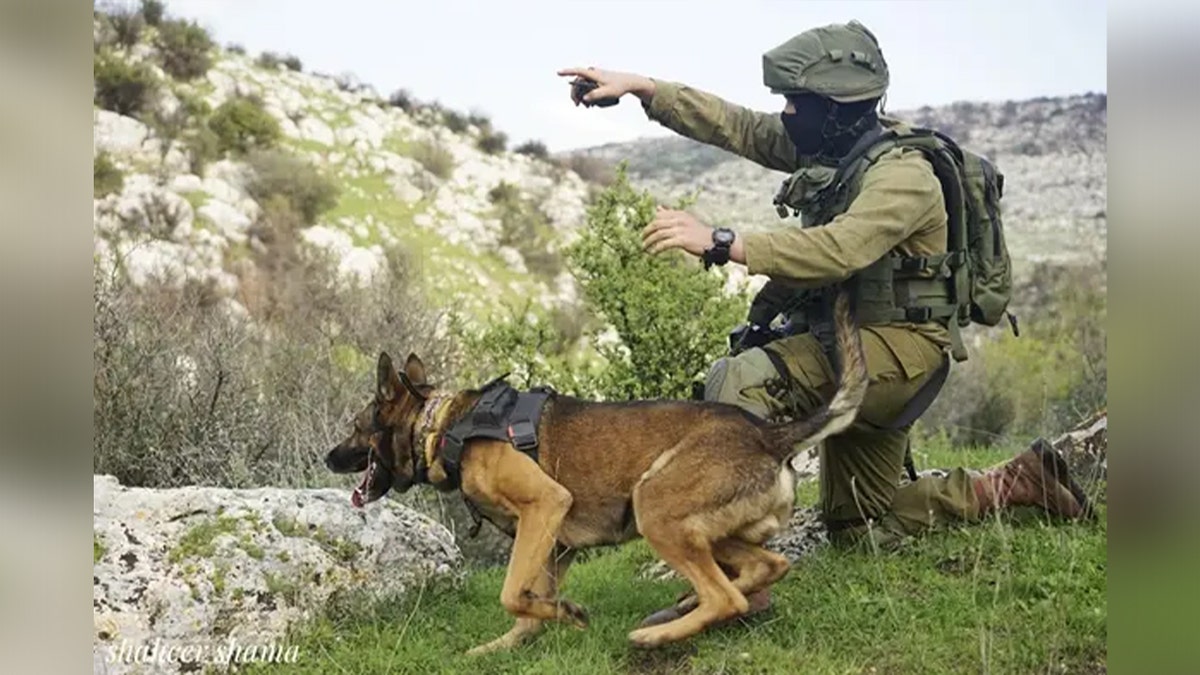 In one battle at Kibbutz Kfar Aza, a canine named "Naro" was sent to find the terrorists and weapons, but ended up revealing the location of a planned ambush on Israeli forces and attacking the Hamas gunmen. Israeli forces were able to neutralize the ambush after being alerted to it by Naro, who died in the fighting. Israeli soldiers were able to locate the K-9's remains and return him to their base for burial.
In another incident, a K-9 named "Charlie" was able to locate a senior Hamas leader and initiated contact before Israeli soldiers were able to support the dog and apprehend the terrorist.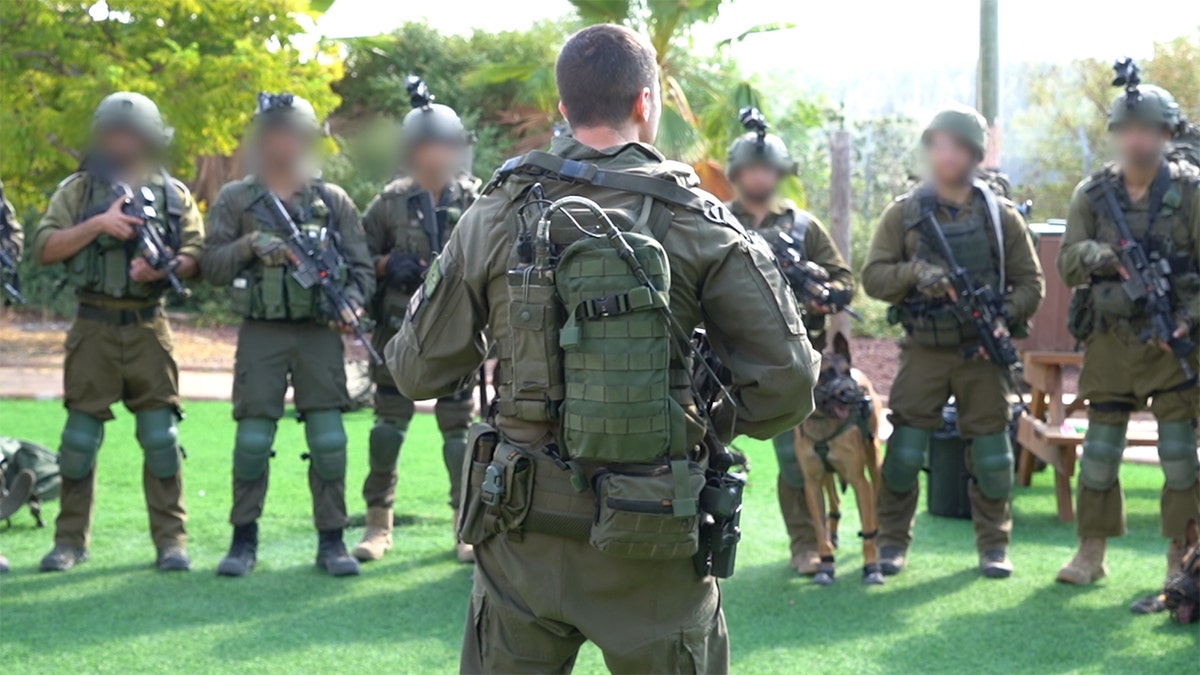 According to a commander from the Oketz unit, the Israeli K-9 forces will soon begin to turn their attention to offensive operations against Hamas in the Gaza Strip.
ISRAELI SURVIVORS OF HAMAS TERROR ATTACK RECOUNT HARROWING BRUTALITY, HEROISM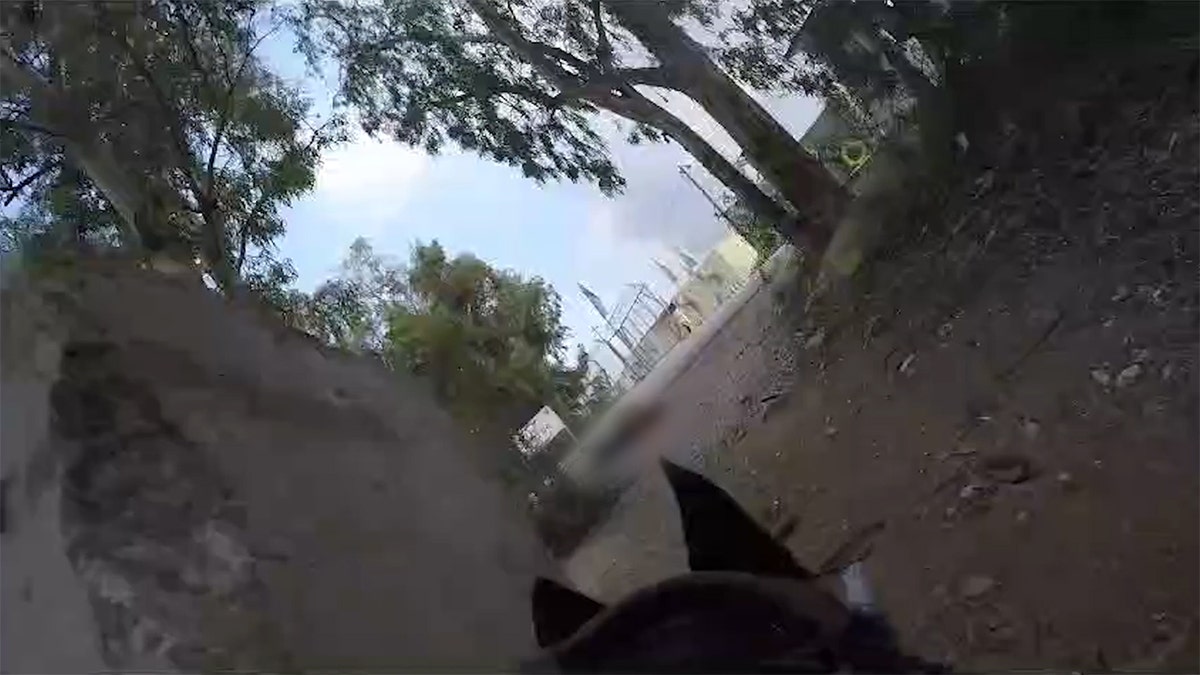 "The next step is to enter the Gaza Strip," the commander said, according to the Israel Defense Forces Spokesman's Unit. "The mission is to neutralize all the terrorists we confront in the field; we are ready, we are strong, we are united, and we are going to win."
According to reports, 29 Americans and at least 1,300 Israelis have been killed in the attacks so far. Israeli media has reported that some 1,500 Hamas terrorists were killed in Israel.  
CLICK HERE TO GET THE FOX NEWS APP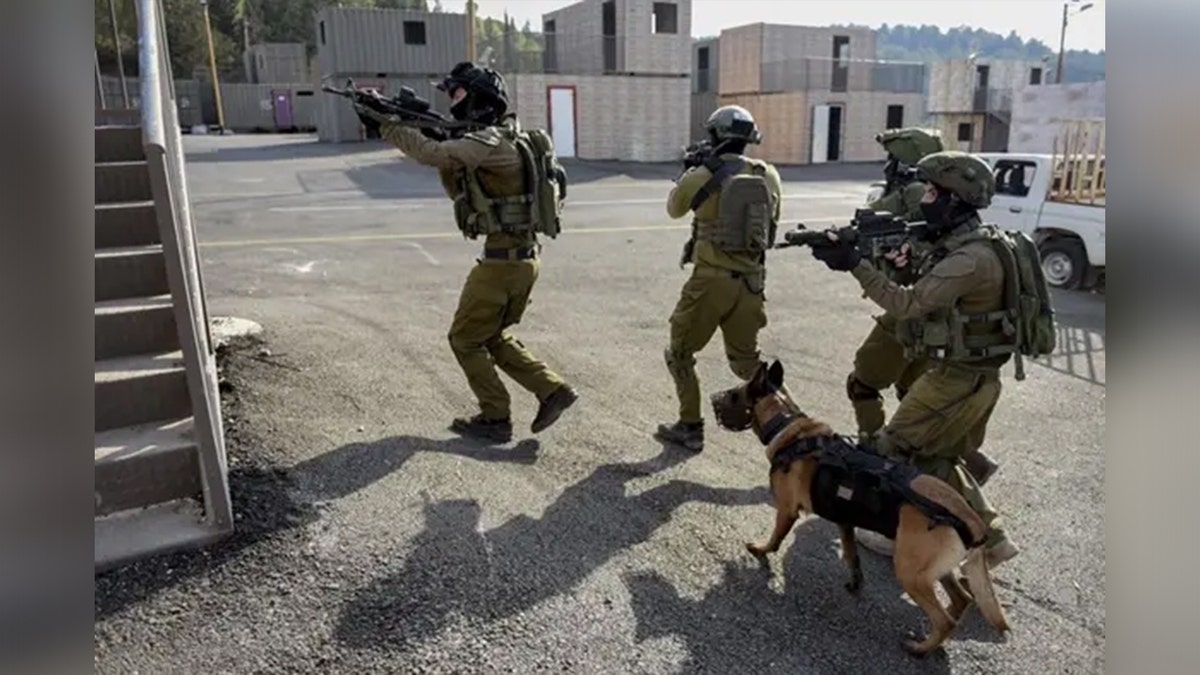 According to the IDF spokesman's website, Oketz, which means "sting" in Hebrew, is its main canine unit. "It operates with specially trained dogs for missions in the field of counterterrorism, search and rescue, and other specific purposes. The unit operates in all regions of the country." 
It continues, "Joining the unit is voluntary and therefore soldiers undergo difficult selection and testing before joining the unit. Each dog is trained to have a specific specialty (attack, search and rescue, locating weapons, detecting explosives, etc.)."