A group of Americans visiting Israel were forced to shelter in place as Hamas terrorists launched their largest attack on the country in decades.
About 15 tourists from Texas were lying in their accommodations in Israel while they awaited confirmation that they could leave the country safely, according to the group's travel adviser. 
The tour was organized by Florida-based Mejdi Tours, which specializes in showing Americans different sides of life in a region long impacted by religious and political divisions.
The organization's co-founders, Aziz Abu Sarah and Scott Cooper, who have Palestinian and Jewish backgrounds, respectively, establish tours of Israel and occupied territories that include one Jewish or Israeli guide and one Palestinian guide who each have knowledge about the history of their people in the region, NBC News reported.
WHAT IS ISRAEL'S FIRST LINE OF DEFENSE, THE IRON DOME?
Sarah told the outlet that the group from Texas was planning to leave by ground through Jordan on Monday.
"Our tour guides have decided to stay with them," he said. "They are obviously heartbroken. The overall mood in the country is depression, is loss, is hopelessness."
Mejdi Tours had about 50 U.S. tour customers in Israel when the Hamas attack was launched early Saturday, but most of them have been able to depart safely through Jordan.
REP. GOLDMAN AND FAMILY SHELTERED FROM HAMAS ROCKET FIRE WHILE IN ISRAEL FOR BAR MITZVAH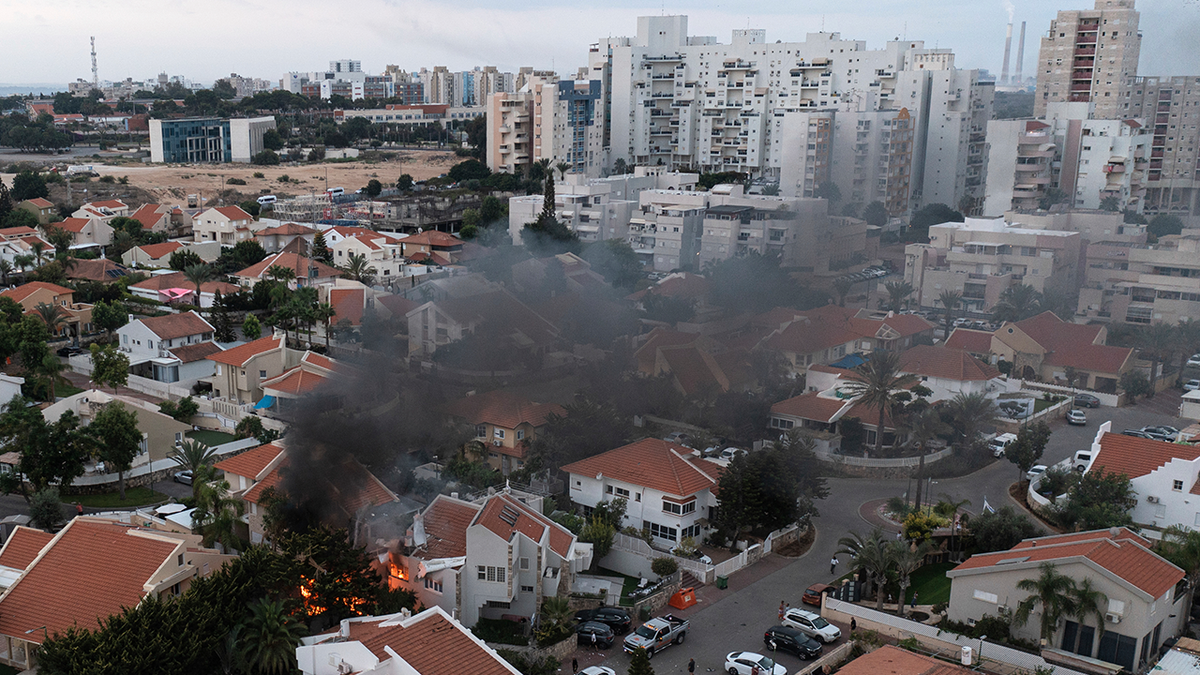 At least 1,100 people have been killed in the terrorist attack thus far, and thousands more were wounded, according to Israel's National Rescue Service. Violence in Israel is expected to continue as Hamas launches rockets through the sky and deploys militants to fight on the ground. Israel has responded to the attacks by launching retaliatory strikes toward Gaza.
Sarah hopes the conflict in the region between Hamas terrorists and Israeli forces, which he says is fueled by hatred, can come to an end.
"There's this wall of ignorance, this wall of fear and this wall of hatred that is dividing us," Sarah said. "What we want it to do is just put cracks in this world. We're banging our heads against this wall and say there is another way."