A Georgia fifth-grade public school teacher is attempting to save her job in a termination hearing that concluded Friday after she was fired earlier this year for reading her students a book on gender identity the district says is prohibited in class instruction under state law.
Due West Elementary teacher Katie Rinderle, who has been on leave for more than a month after teaching for 10 years, was fired in March for reading the book "My Shadow Is Purple," which features a nonbinary character and challenges the concept that there are only two genders.
"When I saw the book, at the book fair, I read it. I thought it was a wonderful book," Rinderle said on the stand during the two-day hearing. Rinderle said her students chose the book out of several options she gave them.
Rinderle said the book was "about inclusivity, balance, acceptance and being true to yourself."
CALIFORNIA SCHOOL BOARD VOTES TO ALLOW PARENTS TO BE NOTIFIED IF CHILD IDENTIFIES AS TRANSGENDER
The hearing was initiated under a state law that protects teachers from unjustified firing. A panel of three retired school principals will make a recommendation on whether Rinderle should keep her job and submit it to the school board, which will decide to either accept or change the recommendation. The panel has five to make their recommendation, which the board plans to vote on at their next meeting.
Rinderle could appeal her firing to the state Board of Education and into court.
The case comes as parents and Republican lawmakers across the country attempt to remove books about LGBTQ+ subjects from school curriculum and libraries.
"This termination is unrelated to education," Rinderle's lawyer Craig Goodmark argued during the hearing. "It exists to create political scapegoats for the elected leadership of this district. Reading a children's book to children is not against the law."
The Cobb County School District says Rinderle broke the school district's rules and Georgia's new Divisive Concepts Law, both of which prohibit teachers from using controversial topics in their instruction. Parents complained about the book after learning the book was read to their children and Rinderle was terminated.
"Introducing the topic of gender identity and gender fluidity into a class of elementary grade students was inappropriate and violated the school district policies," Sherry Culves, a lawyer for the school district, said.
Rinderle testified that she believed the book "to be appropriate" and not a "sensitive topic." She claimed that the book carries a broader message for gifted students and touches on "their many interests and feeling that they should be able to choose any of their interests and explore all of their interests."
The district's rule barring instruction on controversial subjects was adopted last year after state lawmakers passed the Divisive Concepts Law and created a parents' bill of rights to give parents more say in their children's education and "the right to direct the upbringing and the moral or religious training of his or her minor child."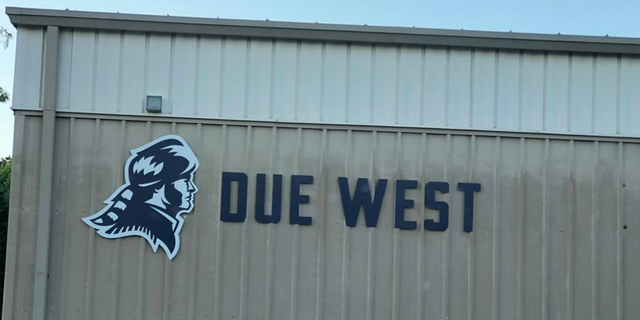 "The Cobb County School District is very serious about the classroom being a neutral place for students to learn," Culves said. "One-sided instruction on political, religious or social beliefs does not belong in our classrooms."
Goodmark argued that banning "controversial issues" is too vague, so teachers may be unsure of what is permitted.
The district said it wants to fire Rinderle, in part, because administrators found her "uncoachable."
"The school district has lost confidence in her, and part of that is her refusal to understand and acknowledge what she's done," Culves said, citing Rinderle's failure to take responsibility for her actions and to apologize to parents and the school principal as additional reasons the district has lost confidence.
Rinderle repeatedly told Culves she did not know what parents' beliefs were or what content might be considered offensive.
"Can you understand why a family might want the chance to discuss the topic of gender identity, gender fluidity or gender beyond binary with their children at home first, before it is introduced by a public school teacher?" Culves asked in her questioning.
FLORIDA BOARD OF EDUCATION CLARIFIES AP PSYCHOLOGY IS SAFE IN SCHOOLS: 'NO ROOM FOR MISINTERPRETATION'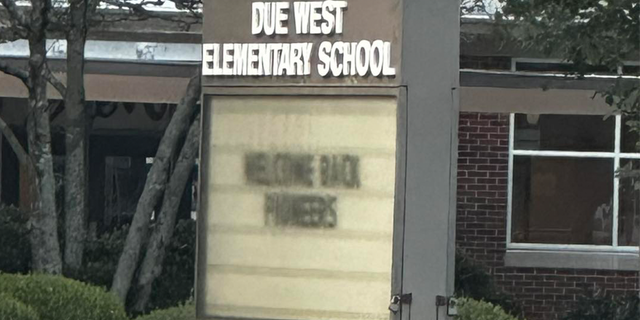 Culves argued that district policies meant Rinderle should have asked the principal to approve the book in advance and give parents the opportunity to opt their children out of the reading. Rinderle said it was not common practice to receive approval for picture books.
"This is not part of the curriculum, it's not part of what we teach in fifth grade," Due West Elementary Principal Cissi Kale said.
CLICK HERE FOR THE FOX NEWS APP
District officials said Rinderle should have known books were a sensitive area after parents previously complained when she read "Stacey's Extraordinary Words," a picture book about a spelling bee by then-gubernatorial candidate Stacey Abrams, who was running as a Democrat. 
But Rinderle pushed back by saying her principal read Abrams' book, told her there was nothing wrong with it and that she would handle complaints.
The Associated Press contributed to this report.