A gas balloon participating in a cross-country race crashed in Texas Monday night after it hit a power station and exploded, injuring two.
Photos provided to FOX 4 News Dallas-Fort Worth show the balloon in flames on the side of Farm to Market Road 741 in Kaufman County.
Gordon Bennett Gas Balloon Race officials confirmed to the TV station that the balloon belonged to a team taking part in its race, which began on Oct. 7 in Albuquerque, New Mexico.
The team involved in the crash that occurred around 7:25 p.m., Poland Team 1, was reportedly piloted by Krzysztof Zapart and Piotr Halas. They were injured and taken to a hospital, where they were last said to be in stable condition. 
MEXICO'S PRESIDENT TO LODGE DIPLOMATIC PROTEST AGAINST TEXAS TRUCK INSPECTIONS CAUSING BORDER DELAYS
"Race organizers are monitoring the situation closely and are in communication with their crew and local officials," a statement released by Gordon Bennett on Tuesday said.
The crash knocked out power to some people in the area. 
The Gordon Bennett Gas Balloon Race has roots that stretch back more than a century, according to the Associated Press. It had been 15 years since the world's elite ballooning pilots gathered in the United States. This year three American teams participated.
The race has been held in the United States only 13 times before, and this year was the fifth time the Albuquerque International Balloon Fiesta has played host.
FIRST ON FOX: SEN. TED CRUZ HAULS IN $5.4 MILLION PAST THREE MONTHS AS HE RUNS FOR RE-ELECTION IN TEXAS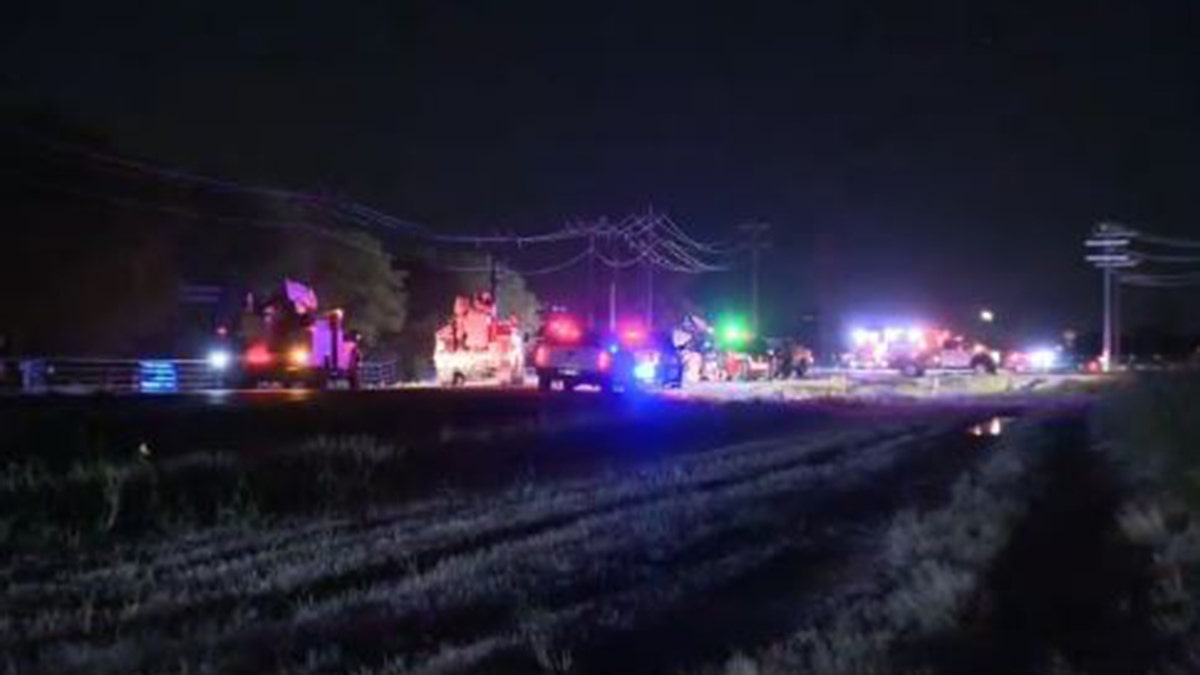 CLICK HERE TO GET THE FOX NEWS APP
The race is billed as one of the biggest events in aviation. Each participant reportedly gets 1,000 cubic meters of hydrogen gas to use, and the winner is the one who flies the farthest distance 
The Associated Press contributed to this report.