Former Michigan Rep. Justin Amash, a Libertarian, said Friday that several of his relatives were killed in a Greek Orthodox church in Gaza that was damaged by an Israeli airstrike amid the war between Israel forces and Hamas terrorists.
The explosion struck the Greek Orthodox Church of St. Porphyrius Thursday evening and knocked down a wall of the church. At least 500 displaced Muslims and Christians had taken shelter in the church, where the Hamas-run government's health ministry said at least 16 were killed.
The Israeli military said a strike on a nearby command center damaged part of the church, and that the incident is under investigation. The military said the church was not the target of the strike.
Amash, who represented Michigan's third congressional district until he left the U.S. House in 2021, confirmed the death of his relatives on social media.
TWO AMERICAN HOSTAGES RELEASED FROM GAZA, FOX NEWS IS TOLD
"With great sadness, I have now confirmed that several of my relatives (including Viola and Yara pictured here) were killed at Saint Porphyrius Orthodox Church in Gaza, where they had been sheltering, when part of the complex was destroyed as the result of an Israeli airstrike," Amash wrote on X, the platform formerly known as Twitter. "Give rest, O Lord, to their souls, and may their memories be eternal."
"The Palestinian Christian community has endured so much. Our family is hurting badly. May God watch over all Christians in Gaza—and all Israelis and Palestinians who are suffering, whatever their religion or creed," he continued.
Amash is a Palestinian-American who served in the U.S. House of Representatives from 2011 to 2021. The former congressman left the GOP in 2019 before later joining the Libertarian Party.
The Holy Orthodox Order of Saint George confirmed the bombing of the church.
"The bombs hit the two church halls where the refugees, including children and babies, were sleeping. Presently, survivors are searching the rubble for other casualties," the order said in a statement Thursday night. "Our source at the scene says that they estimate that 150-200 people are dead, and that number is expected to rise as more people are found in the wreckage."
DEMOCRAT CONGRESSMAN CONDEMNS 'DISGUSTING DISPLAY' BY MEDIA REPORTING ON GAZA HOSPITAL BLAST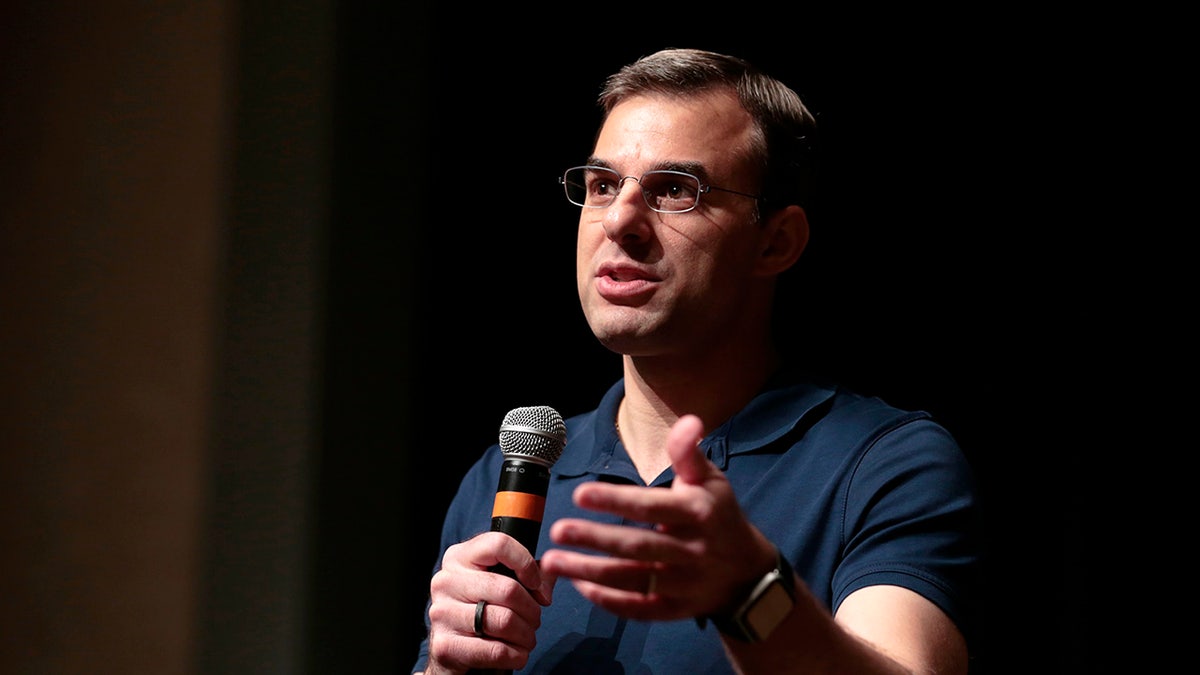 CLICK HERE TO GET THE FOX NEWS APP
The Orthodox Patriarchate of Jerusalem said in a statement after the church was damaged that it "expresses its strongest condemnation of the Israeli air strike that has struck its church compound in the city of Gaza."
More than 5,600 people have been killed in Gaza and Israel since Hamas launched its largest attack against Israel in decades on October 7, leading to retaliatory action from Israeli forces. Thousands more have been wounded, and many others have been taken hostage by Hamas and raped, tortured and murdered.
Reuters contributed to this report.