An airplane carrying 270 people stranded in Israel following flight cancelations amid the country's war with the Hamas terrorist group landed in Florida on Sunday, bringing joy to the passengers aboard who worried for their safety as forces on both sides continued to trade rocket fire. 
Married couple Ron and Linda Neumann, residents of Melbourne, Florida, were visiting Israel with their poodle, Annie, and were working on obtaining citizenship in the country when the conflict began in the Jewish state last week. The couple was staying in their apartment in Rehovot, when the conflict broke out following a surprise multi-pronged attack by Hamas on Oct. 7 that killed hundreds of people.
The Neumann's had two flights canceled as they tried to leave the country and reaching out to the State Department went nowhere, Ron Neumann, a Vietnam War veteran and son of a holocaust survivor, said during a Monday virtual press conference. 
GOV. DESANTIS SIGNS EXECUTIVE ORDER AUTHORIZING RESCUE OF FLORIDIANS STRANDED IN ISRAEL: 'HELP IS ON THE WAY'
"How we got on this plane is a miracle from God because we had no way to get out," he said Monday. "We were in an area that was getting constant bombardment."
The travelers' arrival in Florida came after Florida Gov. Ron DeSantis signed an executive order last week authorizing evacuation operations through the state's Division of Emergency Management, allowing flights to bring Floridians stuck in Israel back home to escape the ongoing war.
DeSantis greeted the 270 passengers, including 91 children and four dogs, as they arrived in Tampa. All the passengers on the flight were Americans, aside from one citizen of the Czech Republic. Around a third of the passengers were Florida residents. 
"I am proud of how quickly we have been able to activate resources and do what the federal government could not – get Floridians and other Americans back home, reunited with their families, free of charge," DeSantis said in a statement on Sunday. 
The logistics and rescue operation was made in partnership with the Florida-based search and rescue non-profit group Project DYNAMO. Sunday's flight touched down in Tampa, with an additional seven evacuees being brought to Orlando. 
Amid the conflict and the suspension of flights in Israel by multiple commercial airlines, some Americans have turned to military veteran-led Project DYNAMO, which has conducted evacuation and rescue operations in Afghanistan, Ukraine, Sudan and Maui since its founding in Aug. 2021.
HAMAS CAPTURED AMERICAN MOM, DAUGHTER ON ISRAEL TRIP, RABBI SAYS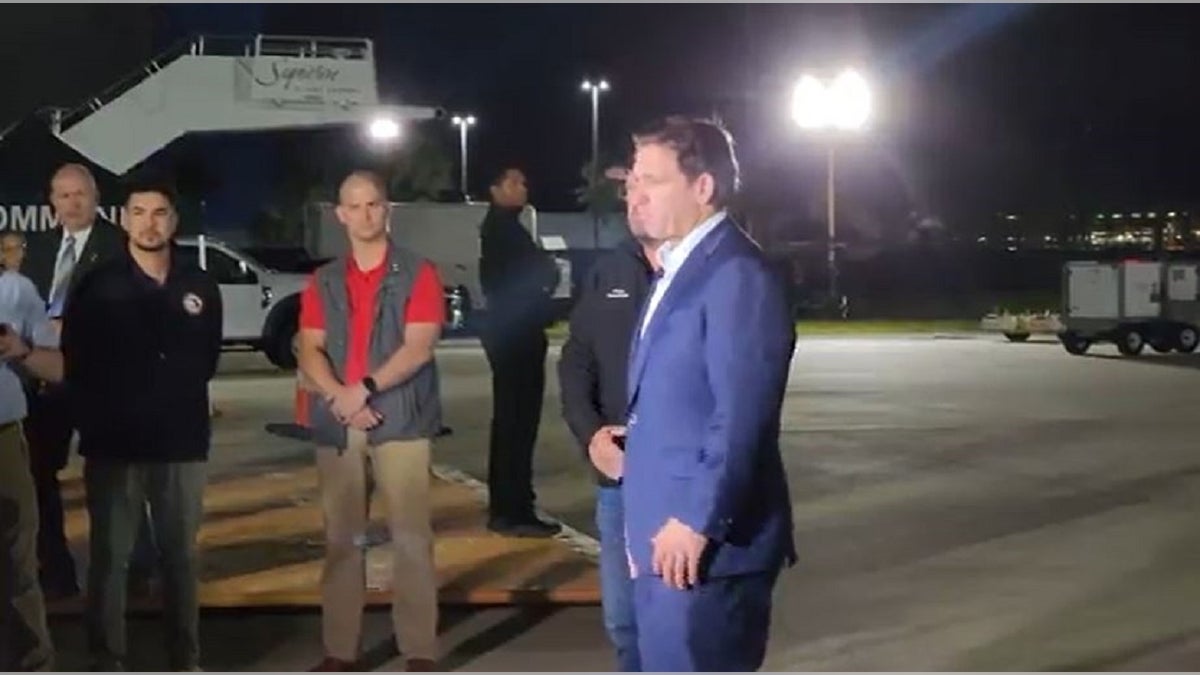 CEO Bryan Stern said the group has had plenty of obstacles in evacuating Americans from unsafe areas, mostly financial. Stern didn't know the exact cost of the trip from Israel to Florida but said the average cost to charter a plane from Tampa to Israel currently costs around $2 million.
"We were fundraising right up until Gov. DeSantis and his office came in… bottom line is we would have figured it out," Stern said. "We've done it 601 times without government help, 602 was not going to be the one that we failed on. But it makes it so much easier when you have backing by a state entity for sure."
Stern noted that the Tampa trip was "the first time an American politician has ever met us home."
He said he was grateful for Florida's financial assistance in the evacuation effort but that he would have done whatever was needed to get people home safely. 
"Would it have been possible?" he asked. "I'll tell you that I wasn't going to leave them behind and I'm not trying to stay in Israel a moment longer than I need to so we would've figured it out, for sure."
Aside from the flight to Florida, U.S. citizens have also been evacuated from Israel to the Mediterranean island nation of Cyprus.
NEW JERSEY WOMAN'S 'ONLY SON,' ASPIRING DJ, DEAD AFTER HAMAS ATTACKED ISRAELI DANCE PARTY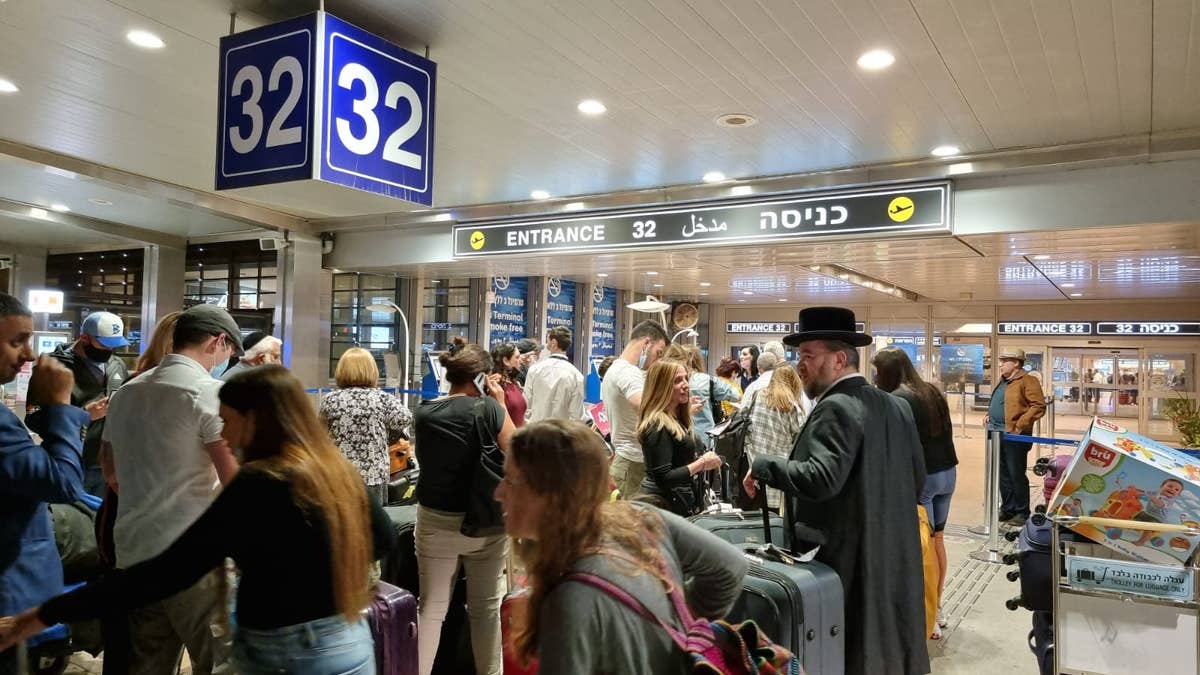 As the conflict in Israel got underway, the Neumann's, who had been living in Israel while maintaining a home in Florida, contacted the State Department and state officials in Florida. Both efforts were unsuccessful, they said. 
They praised Project DYNAMO for the group's efficiency and professionalism during hard times. 
"I'm humbled," said Linda Neumann. "To think that people risked their lives to come get us and our fellow Jews out of a war zone. I thank God for getting us out."
The couple left less than 24 hours after they were notified of the return flight and left with only their dog and clothes, she said. They said they plan to go back once the violence dies down. 
"I have a strong attachment to Israel," said Ron Neumann, who said his grandmother died in a concentration camp during the Holocaust.
Last week, the State Department began offering transit options for Americans stuck in Israel to Athens or Cyprus, at which time they would be responsible for lodging and flights back home using their own dime. In addition, they would be asked to sign an agreement to repay the U.S. government prior to departing Israel.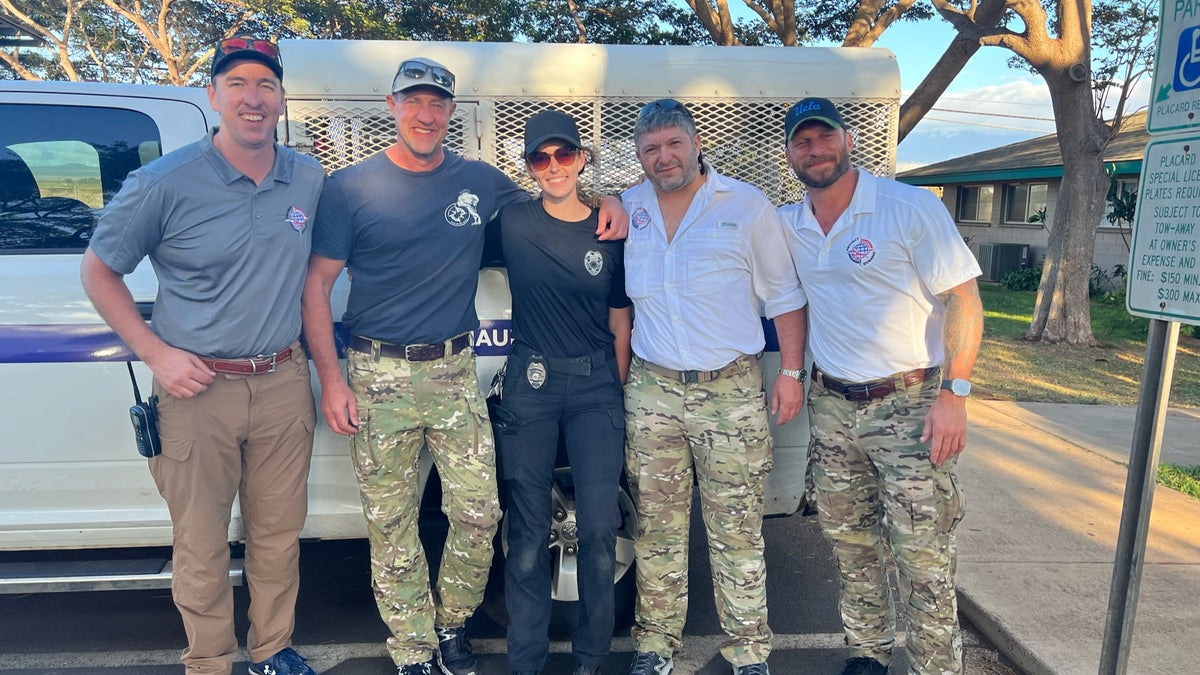 Stern said the U.S. was the only country requiring its citizens to repay their governments for their own evacuations from a war zone. 
"I have a hard time taking an American and dumping them in Cyprus or Athens, Greece and saying 'Good luck to you' and by the way 'pay for the flight,'" Stern said. "The Germans landed in Israel, take German citizens, put them on other planes and fly them to Berlin. That's the right answer."