A state of emergency in Florida is now in effect for 46 of its 67 counties as the state is preparing for Hurricane Idalia to make landfall over the state on Wednesday.
Idalia upgraded to a Category 1 hurricane early Tuesday morning as the storm passed Cuba, according to FOX Weather. It is expected to be become a major hurricane with "life-threatening" storm surge when it makes landfall on Florida's western coast Wednesday morning.
As of Tuesday morning, Hurricane Idalia was located about 85 miles north of the western tip of Cuba and about 370 miles to the south-southwest of Tampa, FOX weather reported. Hurricane Idalia has maximum sustained winds of 75 mph with higher gusts, and it's moving to the north at 14 mph.
Florida Gov. Ron DeSantis warned of a "major impact" to the state, noting that evacuation orders have been issued for 21 counties and residents should take them seriously.
FLORIDA HURRICANE THREAT IDALIA TRACKER: LIVE FUTURE PATH, WATCHES AND WARNINGS, SPAGHETTI MODELS AND MORE
"The property — we can rebuild someone's home," DeSantis said during a news conference Monday. "You can't unring the bell, though, if somebody stays in harm's way and does battle with Mother Nature. This is not something that you want to do battle with."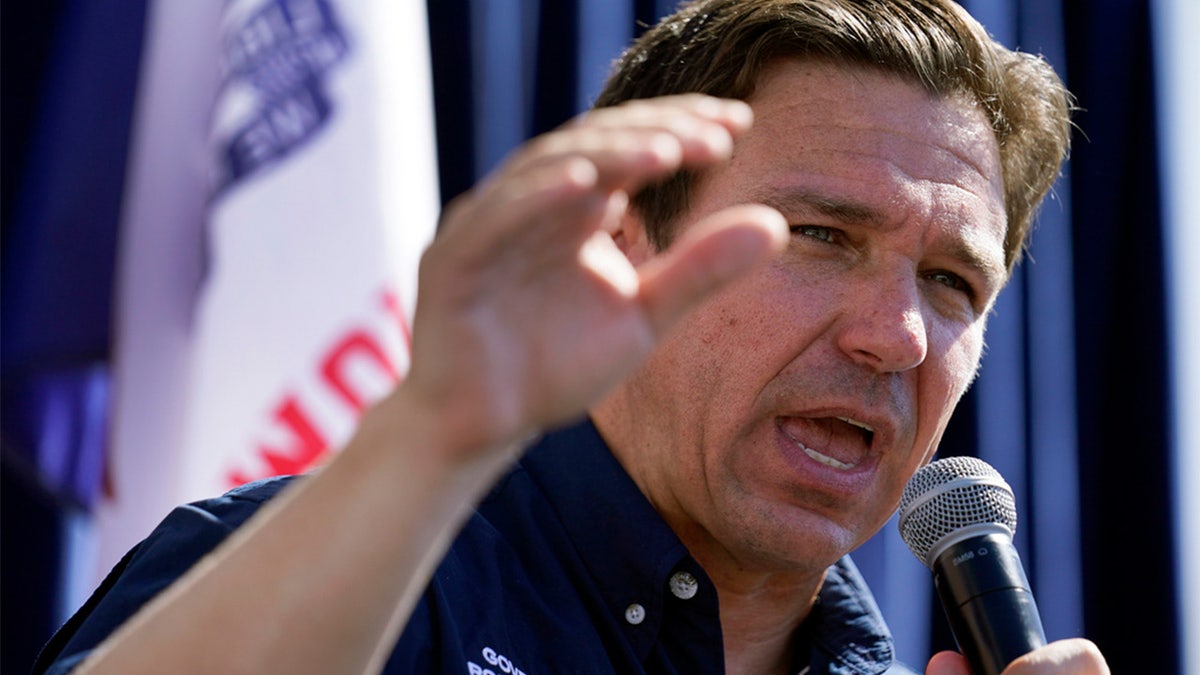 Earlier Monday, President Joe Biden said he had spoken with DeSantis – who is running for the Republican presidential nomination in 2024 – to approve an Emergency Declaration for Florida that frees up federal funds to help with cleanup and repairs.
"Florida has my full support as they prepare for Idalia and its aftermath," Biden said. 
Florida has mobilized 1,100 National Guard members, who have 2,400 high-water vehicles and 12 aircraft at their disposal for rescue and recovery efforts.
Florida residents, meanwhile, were loading up on sandbags, putting away patio furniture, and evacuating from homes in low-lying areas along the Gulf Coast in anticipation of the potentially life-threatening storm surge. Others were hauling out generators in case of power outages. 
DESANTIS WARNS FLORIDA RESIDENTS TROPICAL STORM IDALIA LIKELY TO BE HURRICANE: 'REMAIN VIGILANT'
Idalia is expected to start affecting Florida with hurricane-force winds as soon as late Tuesday ahead of its arrival on Wednesday. It is the first storm to hit Florida this hurricane season and a potentially big blow to the state, which is also dealing with lingering damage from Hurricane Ian.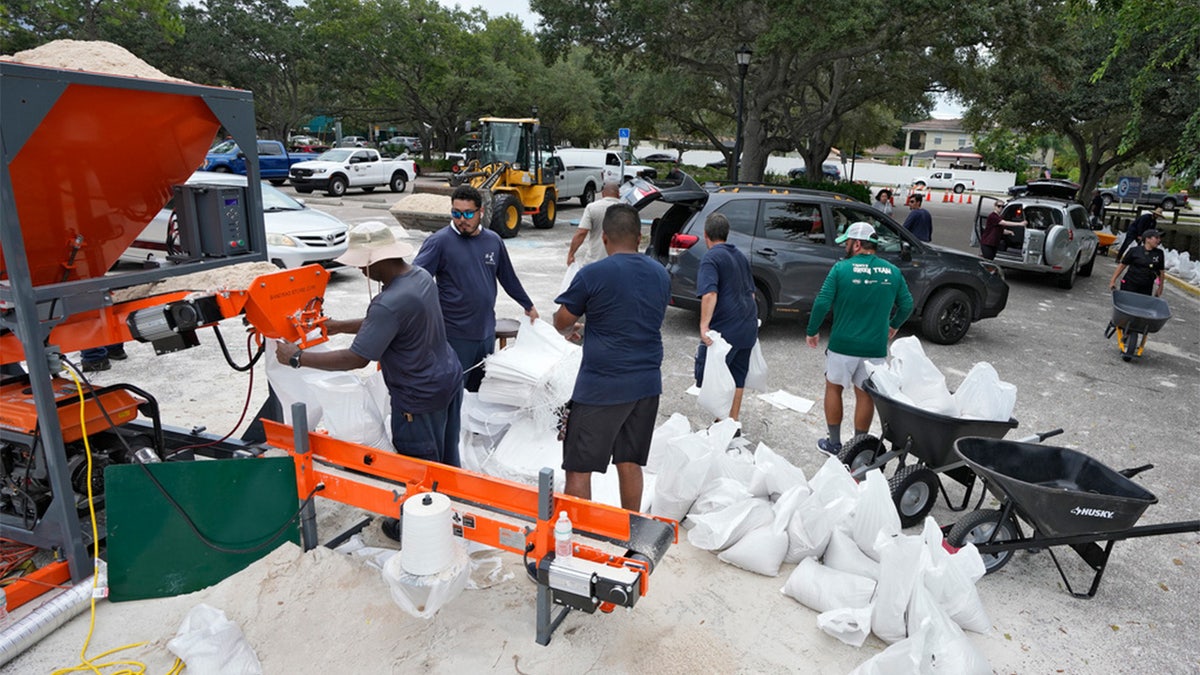 Large parts of the western coast of Florida are at risk of storm surges and floods anytime a storm of this magnitude approaches. Pasco and Levy counties, located north of Tampa, both ordered mandatory evacuations for some residents deemed to be at risk. In Levy County, officials said residents of Cedar Key must be off the island by Tuesday evening because storm surges would make bridges impassable.
"Once the storm surge comes in, help may not be available to reach you," the county said in a public advisory.
WEST VIRGINIA FLOODWATERS TRIGGER STATE OF EMERGENCY IN SOME AREAS
The National Hurricane Center in Miami issued a hurricane warning Monday from Longboat Key in the Sarasota area to the Holocene River, up past Tampa Bay.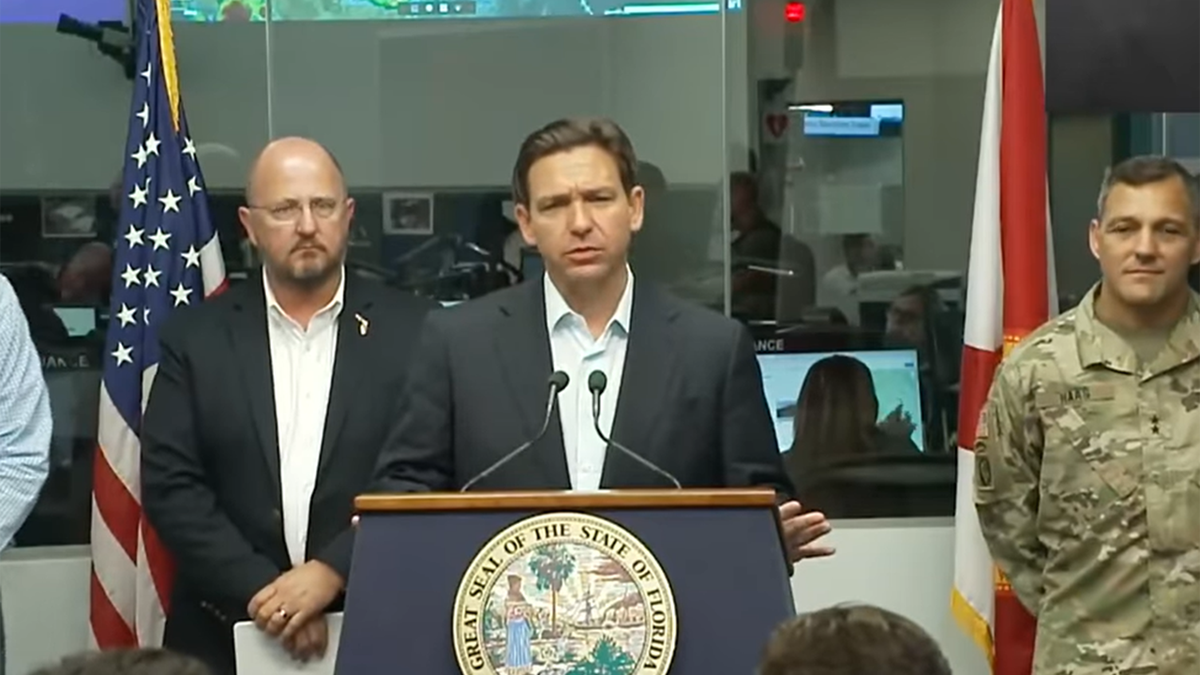 Many school districts along the Gulf Coast said they would be closed Tuesday and Wednesday. Eckerd College in St. Petersburg told students they needed to leave campus by Monday night. 
Tampa International Airport and St. Pete-Clearwater International Airport said they would close on Tuesday.
By Monday afternoon the National Weather Service said Idalia was "nearing Hurricane Strength as it approached Western Cuba." 
On Tuesday, it was expected to turn northeast at a faster pace, reaching Florida's western coast as a dangerous major hurricane on Wednesday.
After moving across Florida, Idalia is forecast to blow through Georgia, South Carolina and North Carolina. In Georgia, Gov. Brian Kemp on Monday ordered emergency managers to activate state operations centers.
CLICK HERE TO GET THE FOX NEWS APP
The National Oceanic and Atmospheric Administration recently said the 2023 hurricane season would be far busier than initially forecast, partly because of extremely warm ocean temperatures. The season runs through Nov. 30, with August and September typically the peak.