A Tampa, Florida, charter school custodian has been arrested after allegedly possessing numerous images of child sexual abuse.
The Hillsborough County Sheriff's Office said detectives received a tip Monday that led them to a Riverview residence.
When detectives arrived, they spoke with 44-year-old Mark Jordan, who allegedly admitted to possessing and creating multiple computer-generated images of child pornography.
FLORIDA SCHOOL ISOLATES BLACK STUDENTS AT ASSEMBLY, REPORTEDLY OFFERED GIFT CARDS TO IMPROVE SCORES
The sheriff's office also alleged that Jordan confessed to deleting evidence from his phone while heading home to speak with detectives.
Prior to his arrest, Jordan was employed as a custodian at IDEA Victory Public School in Tampa, but according to IDEA Public Schools, he has since been terminated.
"At IDEA Public Schools, the safety of our students and staff is our top priority. A custodian was arrested yesterday off campus for possessing online images of child pornography," a statement from IDEA Public Schools read, adding that a background check and fingerprinting were conducted when Jordan was hired and no known issues were identified. "We are cooperating with law enforcement and taking all appropriate actions in accordance with the law."
The school system noted it had no indication any students were involved.
"It is a reprehensible betrayal of trust that someone employed to ensure the safety and work with children at a school would engage in such repugnant behavior," Sheriff Chad Chronister said. "We will not rest until every corner of our community is free from the reach of those who seek to harm our most vulnerable."
FLORIDA STING TARGETING CHILD SEX EXPLOITATION FINDS NEARLY 40% OF ARRESTEES IN US ILLEGALLY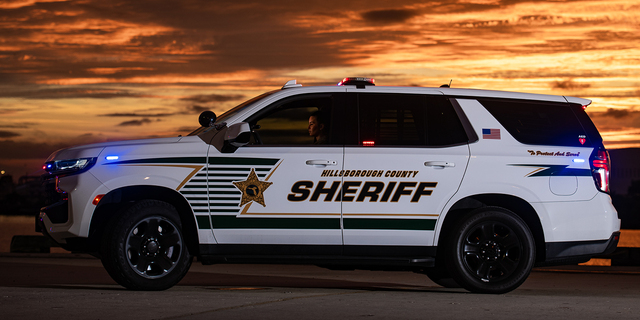 Jordan faces 22 counts of possession of child pornography, 10 or more images and content of images, one count of unlawful use of a two-way communications device, and one count of tampering with physical evidence.
The sheriff's office said it does not have reason to believe any children at the school were victimized, adding the investigation is still active.
Anyone with information about the case, or who believes they may have been a victim, are encouraged to call the Hillsborough County Sheriff's Office at 813-247-8200.