Serbia and Kosovo's ambitions to join the European Union could be in serious jeopardy if the two historic rivals refuse to normalize relations.
European Union Commission President Ursula von der Leyen issued a stern warning on a visit to the region to promote the EU's 6 billion Euros (approximately $6.3 billion) economic plan for the Western Balkans, as part of the plan to integrate the troubled region into the EU.
Von der Leyen said Serbia must de facto recognize Kosovo as an independent nation, and Kosovo must allow for autonomy for ethnic Serbs in northern Kosovo, where they form a majority. This would effectively fulfill Serbia and Kosovo's previous commitments negotiated earlier this year, but there is little sign that either side is actually intent on following through.
HISTORIC RUSSIAN ALLY SNUBS PUTIN IN GROWING SHIFT TO EUROPEAN UNION
"Statements from such a high political representative carry weight, however, we are yet to see if they will actually make a difference," Helena Ivanov, associate fellow at the Henry Jackson Society, told Fox News Digital.
"So far, Kosovo Prime Minister Albin Kurti has been very clear that the Association of Serb Municipalities isn't really on the table, and Serbia was clear that U.N. membership for Kosovo is a red line. How exactly the EU plans to pressure the two sides to go over their respective lines remains unclear," Ivanov added.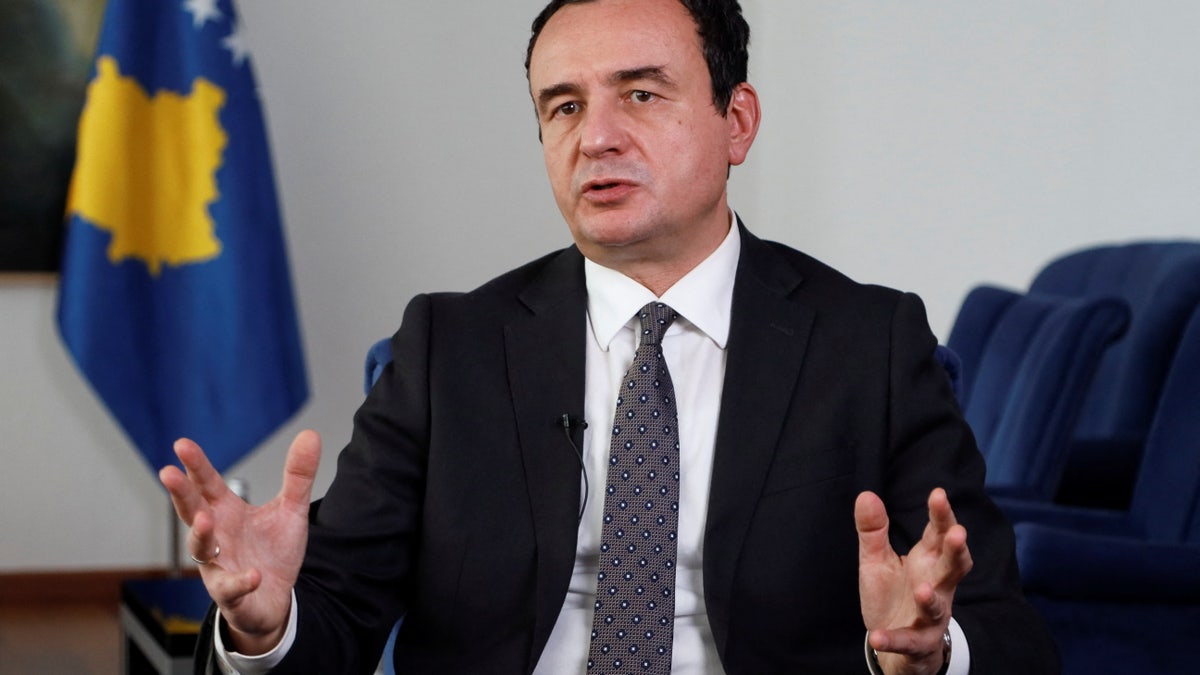 While 92% of Kosovo is ethnic Albanian, Serbs in the north are a majority and remain loyal to Belgrade and refuse to accept Kosovo's 2008 unilateral declaration of independence. Creating an Association of Serb Municipalities, a commitment Kosovo made in 2013 as part of the Brussels Agreement, was designed with a purpose of giving significant degree of self-governance for the Serb community in Kosovo. However, its creation has been delayed since Prime Minister Kurti assumed power and began highlighting the fears that creating such an autonomous entity would essentially give birth to a state within a state in Kosovo where Belgrade could exercise undue influence over the Serb community.
LONGTIME FOES SERBIA AND KOSOVO NEARING NORMALIZATION OF RELATIONS
Talks between the two countries have been tense since Kosovo alleged that Serbia's president knew about a premeditated attack that saw 30 armed gunmen open fire on police in an ethnically Serb-dominated village in northern Kosovo, and then storm an Orthodox monastery.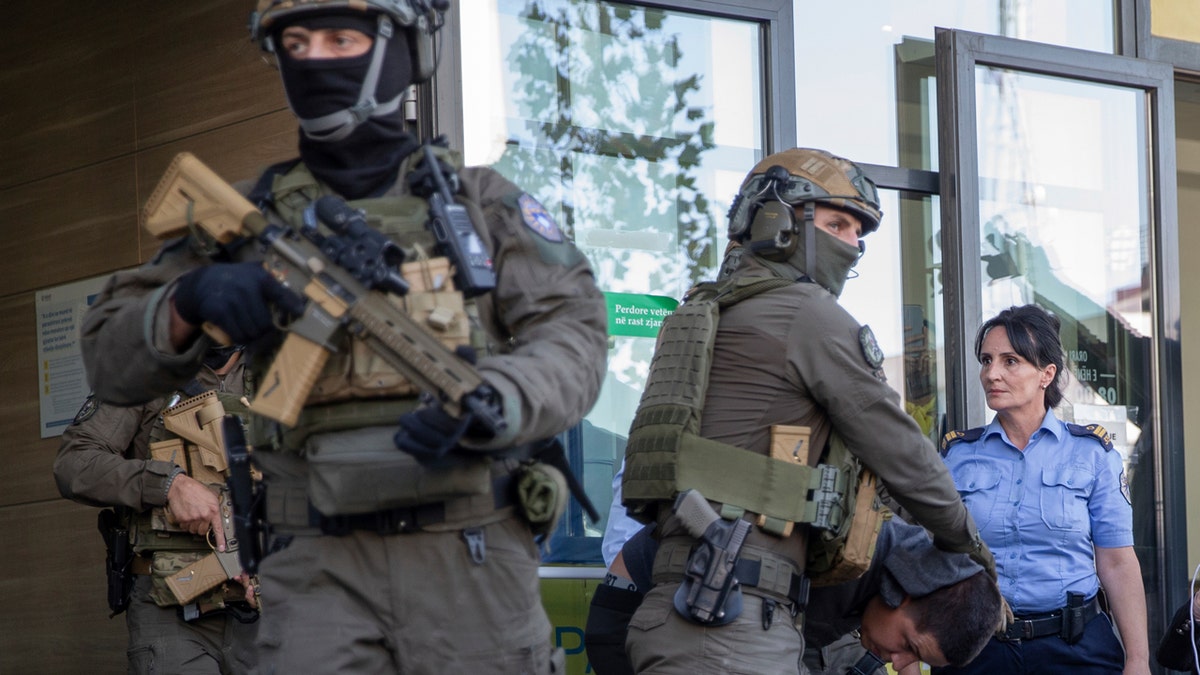 The latest round of violence is another step back for the peace process. The leaders of France, Germany and Italy met with Serbian President Aleksandar Vucic and Kurti last week in Brussels and urged the two countries to deescalate tensions and restart the normalization talks. The talks were cut short, and both sides blamed each other for the setbacks.
Both Serbia and Kosovo are EU aspirants, and ending the feud is a core requirement for gaining membership. Failure to honor their obligations or ratcheting up tensions will have negative consequences for their EU accession processes and block any potential EU financial aid. A diplomatic source with expert knowledge of the region says what Vucic needs from the EU are the perks of being a candidate member-visa free regime and access to these EU development funds, and he currently has both. Vucic wants the EU integration process to be as slow as possible and never fully resolve itself. 
TENSIONS RISE AMID CLAIMS OF RUSSIA, SERBIA INTERFERENCE IN KOSOVO FOLLOWING RECENT BLOODSHED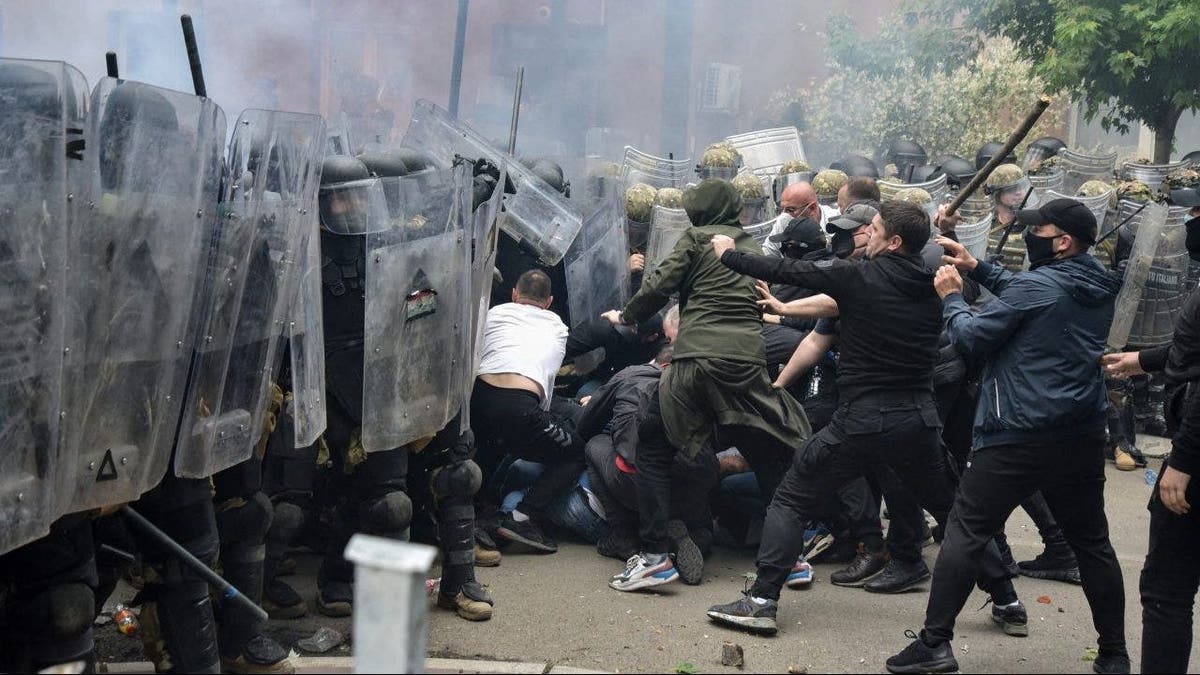 Serbia and Kosovo are heavily reliant upon EU financial assistance and overall trade with EU nations. The EU represents the number one trading partner and is the biggest donor to Serbia, providing over 3 billion Euros (approximately $3.1 billion) in aid over the last 10 years. Direct financial aid from the EU to Kosovo is more than 1.3 billion Euros (approximately $1.3billion.)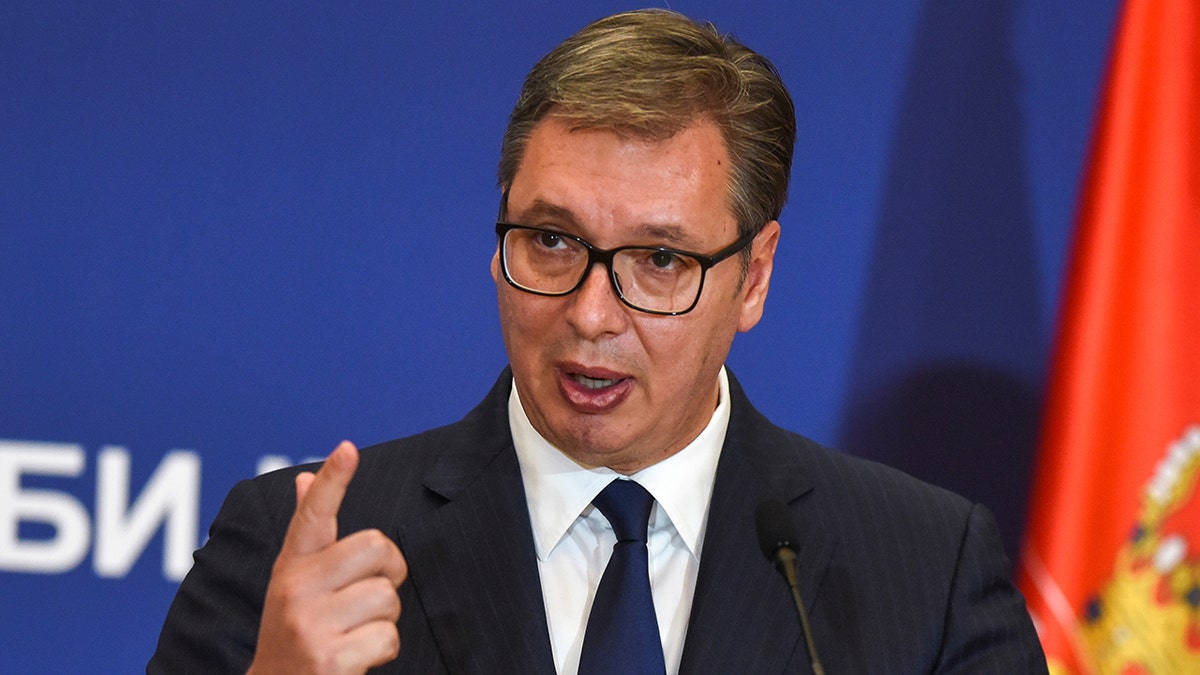 Serbia officially applied for EU membership in 2009, and the ongoing dispute with Kosovo and the recent bloodshed that implicates Belgrade is the biggest obstacle to EU membership. Kosovo formally applied for EU membership in 2022.
CLICK HERE TO GET THE FOX NEWS APP
Conflict between Serbia and Kosovo following the 1999 war is unresolved and is a roadblock to their further European integration. Kosovo was a former province of Serbia and was once integrated within the nation of Yugoslavia. NATO led a bombing campaign against Yugoslavia in 1999, which comprised Serbia and Montenegro, to defend Kosovo's ethnic Albanians against violence from Belgrade. Nearly a decade later, in 2008, Kosovo declared independence from Serbia, but Serbia refuses to recognize their independence.